Students from the College of Fine Arts showcased their latest designs at the annual fashion show during Homecoming Week. Through a partnership with FISLL, a sportswear brand, founded by former NBA player Allan Houston, a program gave four students the opportunity to design FISLL gear with Howard marks.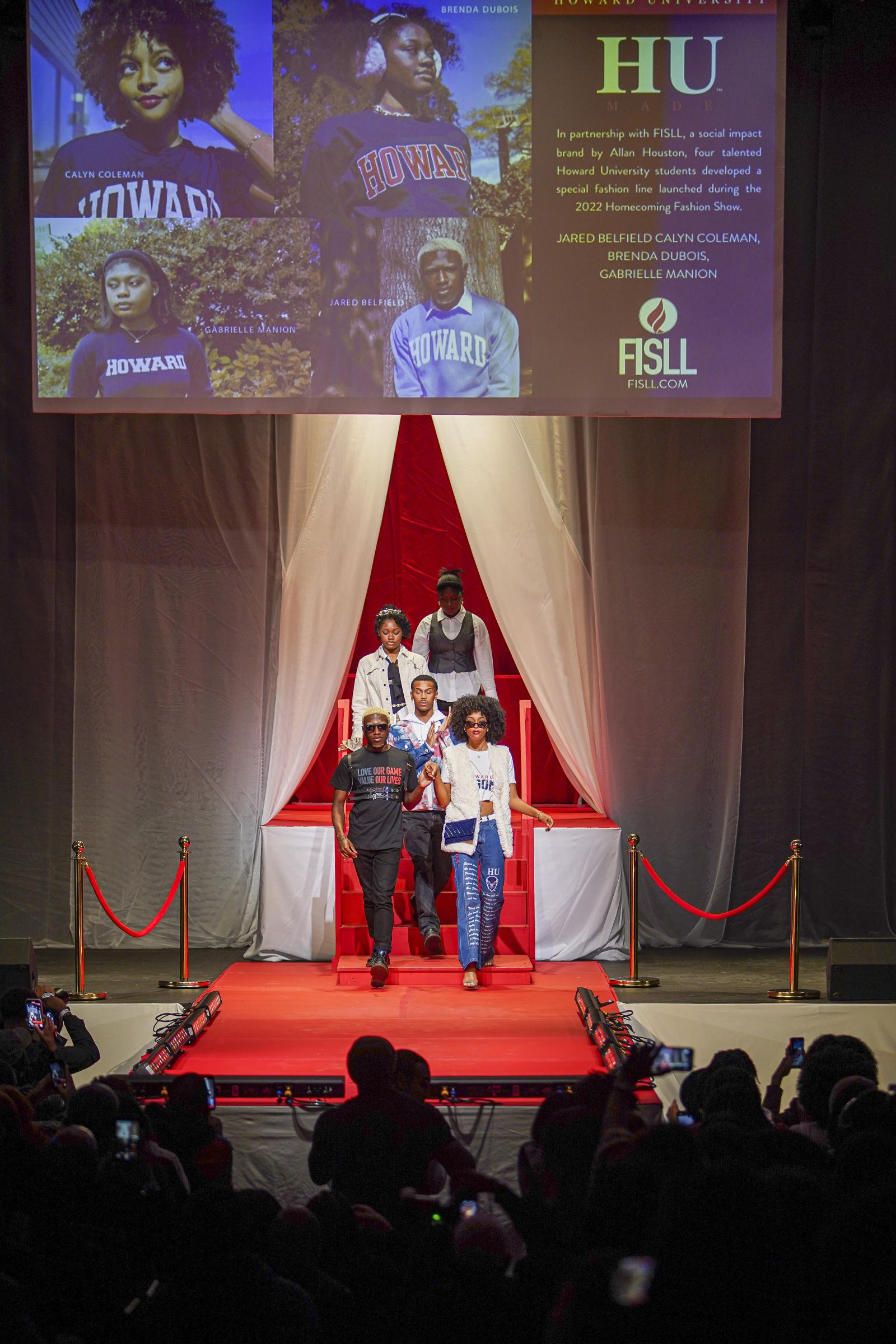 Students Gabrielle Manion, Brenda Dubois, Jared Belfield, and Calyn Coleman designed a varsity jacket, jean jacket, flight jacket, and bell bottom pants, and two showcased their designs at the annual fashion show. Their merchandise is available for sale in the Howard bookstore.
This year's show was divided into two sub-themes: Elevated punk, inspired by the 2013 Met Gala theme, "Chaos to Couture." It elevated basement "do-it-yourself" styles with eclectic and elegant vibrance with touches of grunge style. The second theme was "America's Problem," inspired by the 2019 Met Gala theme, "Camp: Notes on Fashion." It combined sensibility and over-the-top, exaggerated cloth, presenting extreme cases of fashion. Both highlighted day-to-day items in the HBCU life that may seem unnecessary to an outside eye, such as elevated streetwear, denim, tote bags, and the like.
"The reaction from the audience was explosive and ecstatic," says professor Mikki Taylor. "It was amazing. I could not be more proud of the fashion designer students – they are all shining stars."