WASHINGTON – Howard University is proud to announce the 2021 Patricia Roberts Harris Fellows (PRH), a group of eight undergraduate scholars in various majors interested in the field of public affairs. The PRH Fellowship provides a unique professional development experience to Howard students, with more than 200 program graduates around the world.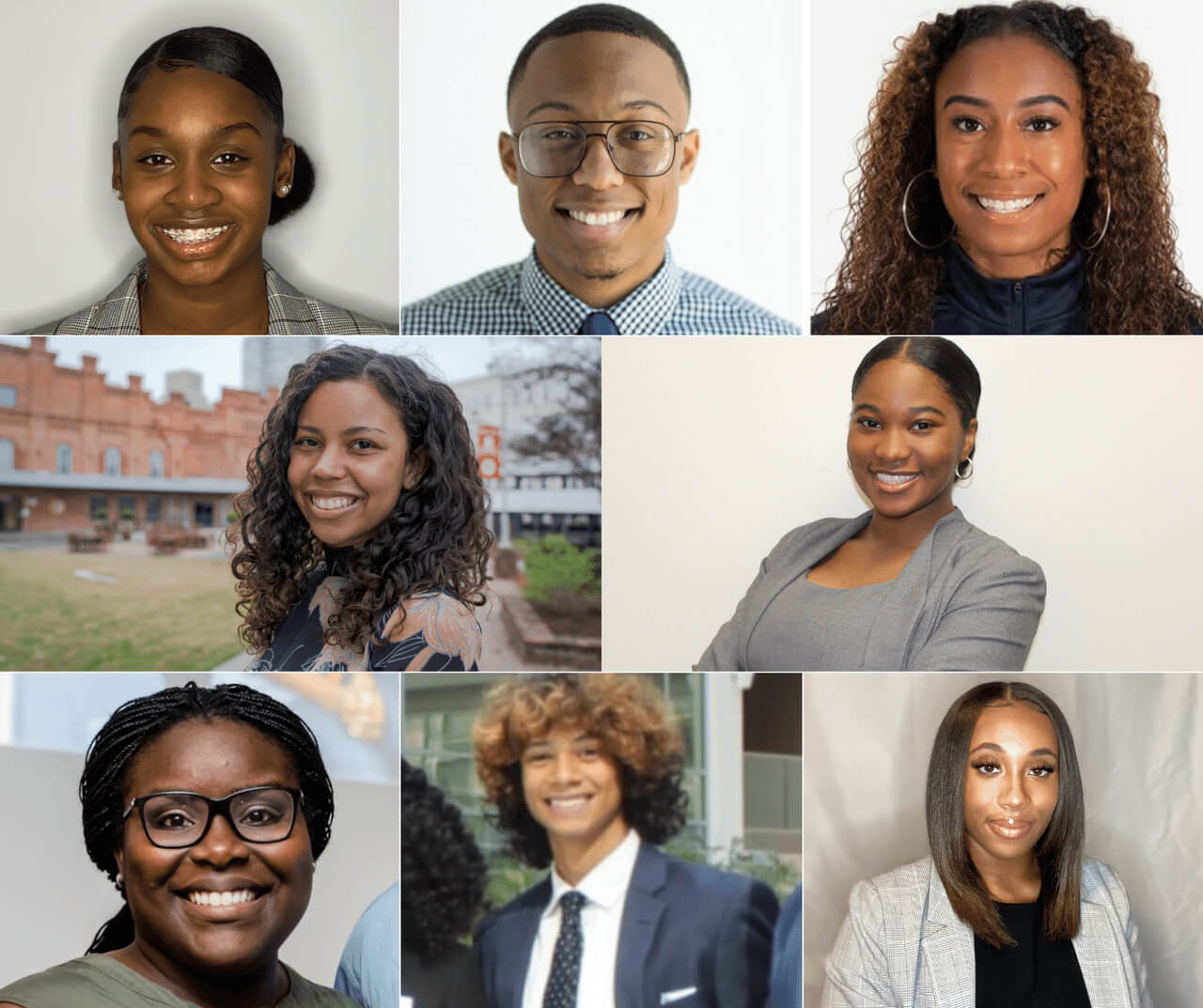 "The Patricia Roberts Harris Fellowship is designed to support students who are committed to a future as global leaders. With the success of the last cohort, we know only good things will come from the outstanding new cohort of PRH Fellows!" said Tonija Hope Navas, director of the Ralph J. Bunche International Affairs Center, where the fellowship is administered. 

The fellowship, currently virtual, provides the cohort of eight with exposure to public affairs and engagement in the three major programmatic components: mentorship, internship and the Patricia Roberts Harris Annual Lecture in Public Affairs. The students will also be aided with a stipend that's applicable to their summer internship.  
"Despite the unprecedented coronavirus, the PRH Fellowship continued according to plans and offered a space for bright Howard students to come together and develop necessary professional skills. Moving forward, we will continue to adapt the program based on the needs of the cohort," said Crystal Yuille, program coordinator of the Patricia Roberts Harris Fellowship program.  
"The new cohort of fellows excel academically and within their communities, duly recognizing the importance of service. We are confident the new cohort of PRH Fellows will exceed expectations and experience incredible growth through the fellowship." 
The eight fellows selected are: 
Aissa Dearing, junior studying history and environmental science from Durham, N.C.;  

Camille King, sophomore studying TV and film with a minor in English from Hamden, Conn.; 

Katherine Gilyard, junior studying journalism with a minor in biology from Albany, Ga.; 

Kenadi Maupin, junior studying political science with a minor in English from New Orleans, La.;  

Makenli Raspberry, junior studying sports-medicine with a minor in chemistry from Houston, Texas; 

Brielle Smith, sophomore studying public relations with a minor in business administration from Atlanta, Ga.; 

Elon Stein, sophomore studying sociology with a minor in business administration from Mount Laurel, N.J.; and 

Deanrea Sykes Jr., sophomore studying philosophy with a minor in African-American studies from Tulsa, Okla. 
"As an aspiring physician, global citizen and health care lobbyist, I applied for the Patricia Roberts Harris Public Affairs Fellowship to understand how the health care sector functions while assessing what effective health care legislation looks like," said Raspberry. "I look forward to invaluable mentorship opportunities as well as gaining a foundational understanding into the functionalities of public affairs." 

 
# # # 
About Howard University 
Founded in 1867, Howard University is a private, research university that is comprised of 13 schools and colleges. Students pursue studies in more than 120 areas leading to undergraduate, graduate and professional degrees. The University operates with a commitment to Excellence in Truth and Service and has produced four Rhodes Scholars, 11 Truman Scholars, two Marshall Scholars, one Schwarzman Scholar, over 70 Fulbright Scholars and 22 Pickering Fellows. Howard also produces more on-campus African-American Ph.D. recipients than any other university in the United States.  For more information on Howard University visit www.howard.edu 
Media Contact: Imani Pope-Johns, Imani.popejohns@howard.edu