"I didn't even know space law was a thing."  
No matter where I am or who I'm around, this is a comment I hear all the time.   
 It's came from law students, practicing attorneys, judges, and every other type of person in the legal community. It's always weird to hear this from people because space law gave me my career. Without space law, I'm not sure where I would be, and I know I wouldn't be teaching the first space law course at the Howard University School of Law.  
I first found space law as an 1L student at George Washington Law here in Washington D.C. I was fortunate enough to go to one of the few schools at the time that had a space law student group and a space law class (GWU also has the Space Policy Institute which definitely helped).  
...There were not enough Black space lawyers and legal professionals. This is where HUSL needs to fill a vital role for aspiring Black space lawyers." 
Even though space law has been around for over 60 years, it is still not a widely taught area of study in U.S. law schools. There are only two law schools that currently offer an LLM, or Master of Laws, degree that specialized in space law: the University of Mississippi School of Law and the University of Nebraska College of Law. With the lack of options and access to space law as a field of study for J.D. students, and legal professionals seeking an LLM, it's no wonder that the space law community is lacking anything close to adequate representation of Black folks in the profession.  
When I received my LLM in space law from the University of Mississippi, I became one of the handful of Black people in the world with that degree. Since then, I have met other Black space law professionals. However, not all of them have space law degrees or academic backgrounds. A lot of Black space law professionals have found their way into the field following interesting paths. Very few of us specifically studied and trained space law professionals.  
That is unacceptable.
Black people need to be part of the growing space sector, not just in STEM-related areas. There is a growing recognition that Black people must be included in the space community. Groups like Black In Astro are making sure that Black space professionals and Black students studying space have a community.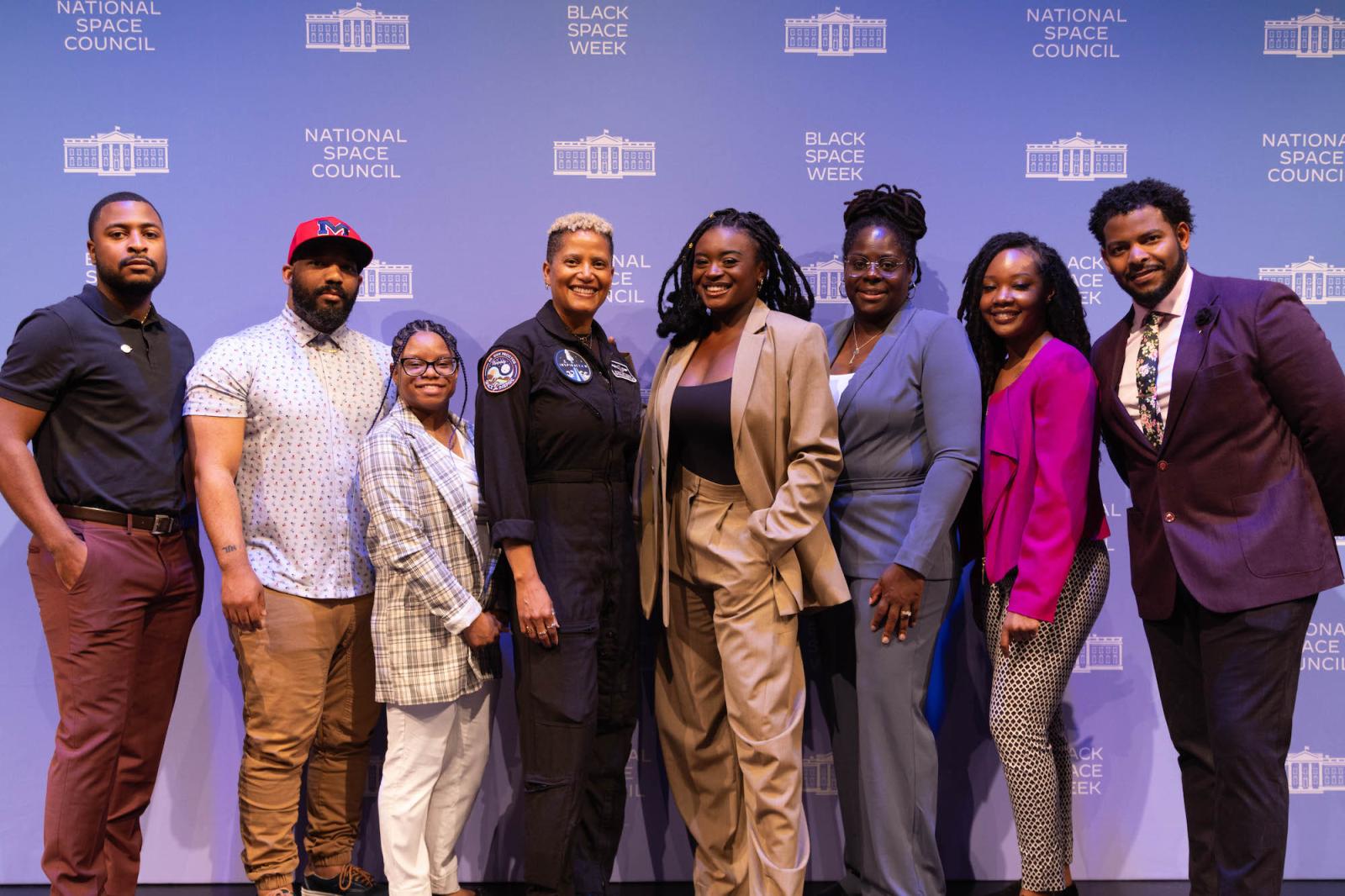 Even the Biden-Harris administration emphasized the importance of supporting and celebrating Black people in the space industry – the White House collaborated with BlackInAstro to host Black Space Week this summer to highlight Black history and Black achievements in space.  
During Black Space Week, there were not enough Black space lawyers and legal professionals. This is where HUSL needs to fill a vital role for aspiring Black space lawyers. HUSL is now one of the few US law schools that offers a space law club and a space law course to its students, and it is the only HBCU to do so at this time. I am honored to be an adjunct professor at HUSL and to be teaching the first space law class offered at an HBCU law school. It is important that we give students the opportunity not only to learn about space law, but to develop a passion for it. With this opportunity, they can realize the careers in being space law experts.  
As part of our space law class, students not only learn the black letter law of international space treaties and US space policy, they also get to meet space law professionals from NASA, US Space Force, The American Society of International Law, private space companies, law firms with specialized practice areas for space, and more.  
Howard has the chance to be the premier space law institution in the country and should not miss the opportunity to grow its space law class offering into a full space law program that can prepare its students and graduates to fully explain that yes–
Space law is a real thing.
AJ Link is an adjunct professor in the Howard University School of Law, teaching space law. A graduate of the University of Mississippi's School of Law, Link is the inaugural director of The Center for Air and Space Law Task Force on Inclusion, Diversity and Equity in Aerospace.