For the first time since the COVID-19 pandemic, Springfest returned in-person to Howard University. Every year Bison look forward to welcoming the spring season with fellowship, fun, community, and a little friendly competition. With signature events such as the "Truth and Service" classic basketball game, the Springfest concert, and the "Madhouse" fashion show, Howard students came together to celebrate the final days of the Spring 2022 semester.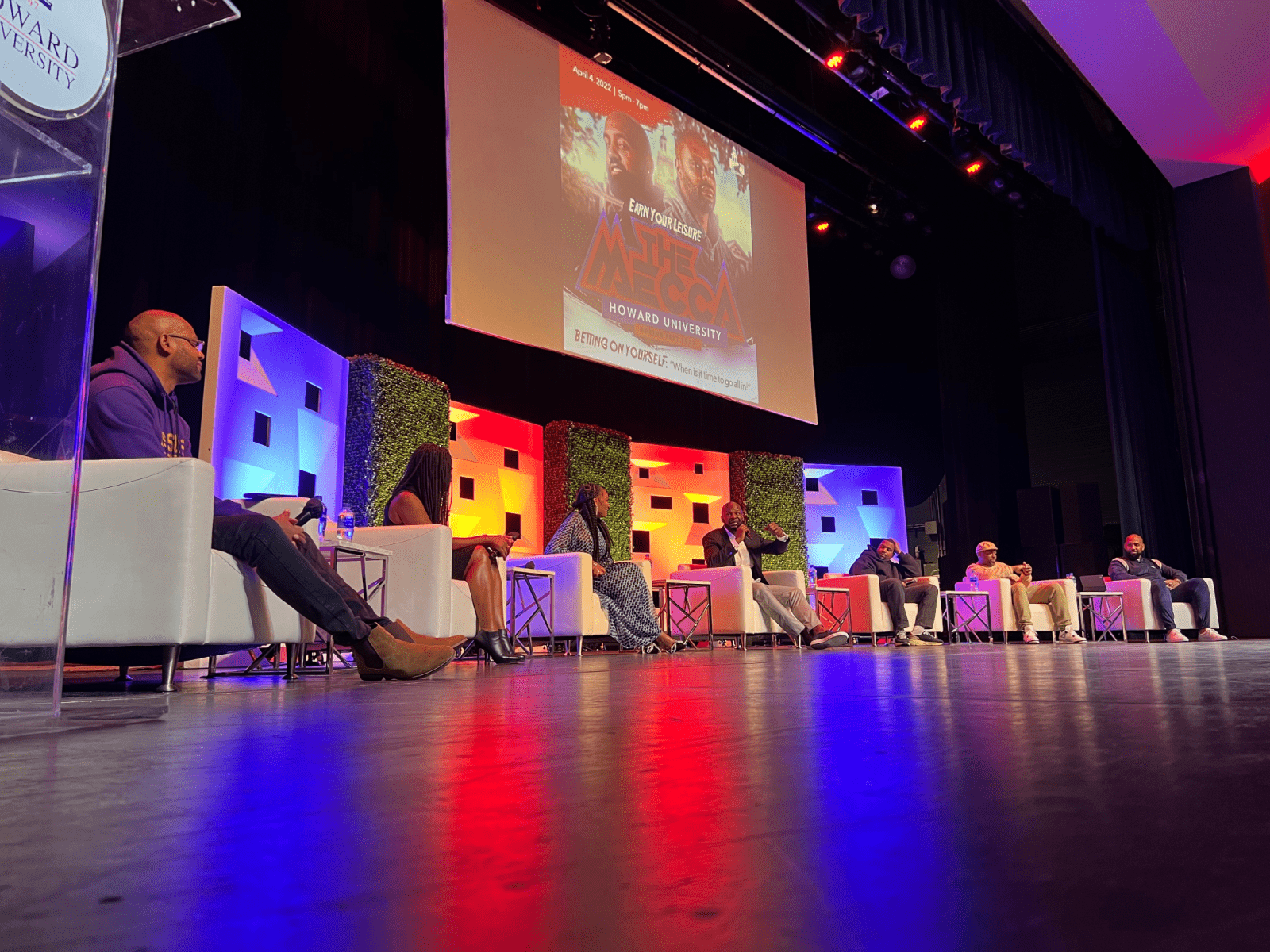 To kick off the week Howard UGSA hosted YardTalk "Betting on Yourself" with popular podcast duo "Earn Your Leisure" and other guests including President of Shea Moisture and Sundial Brands, Cara Sabin, Directors of jeen-yuhs: A Kanye Trilogy, Coodie & Chike, Managing Director of Emerging Markets for YouTube Alex Okosi, Howard Alum/Entrepreneur/Love & Hip-Hop Cast Member Yandy Smith. This event gave students the opportunity to hear from experts in entertainment and business.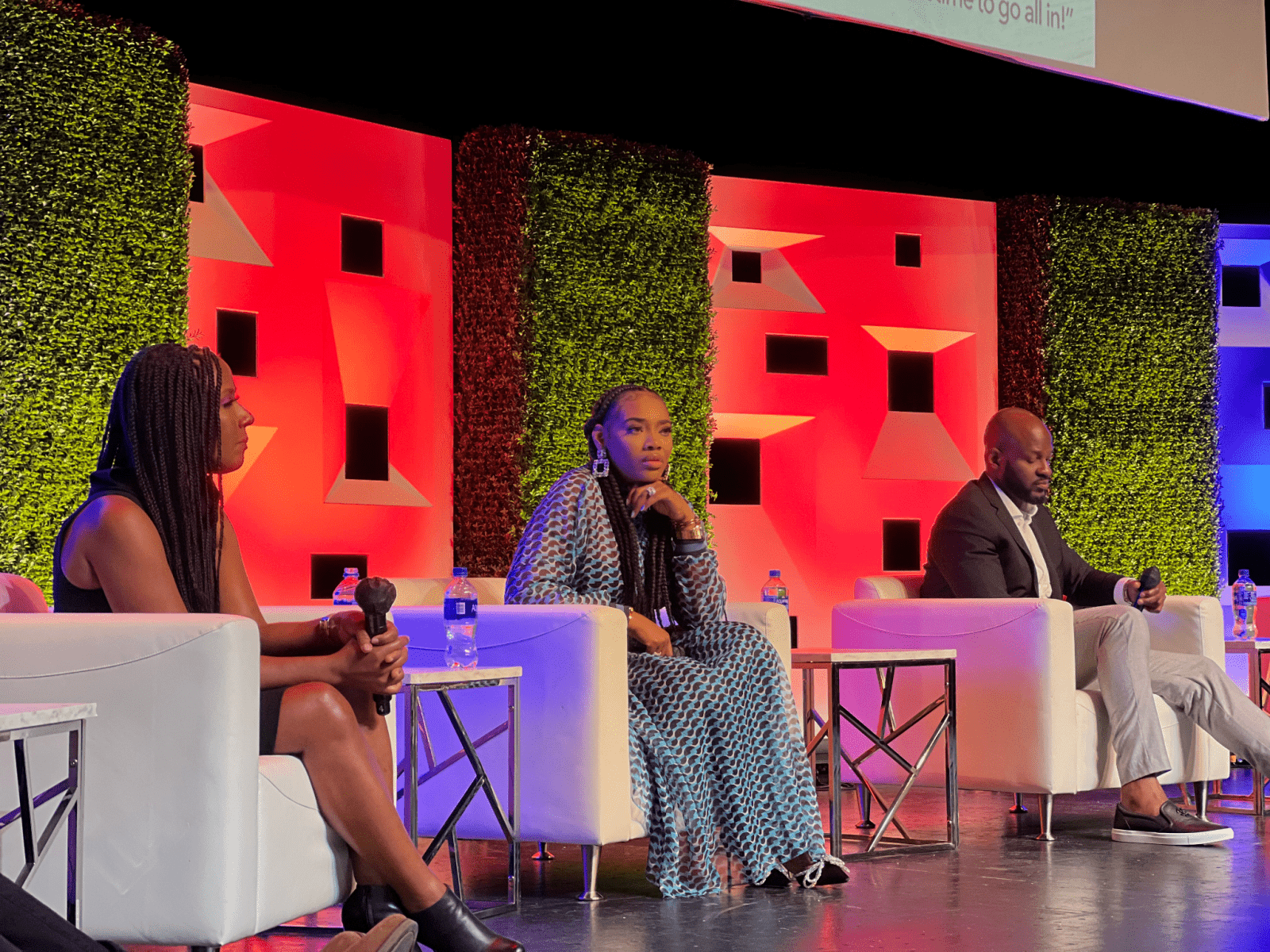 Howard Alumna Yandy Smith returned to the place where it all began to pour into the next generation of Bison with career aspirations in entertainment and advocacy.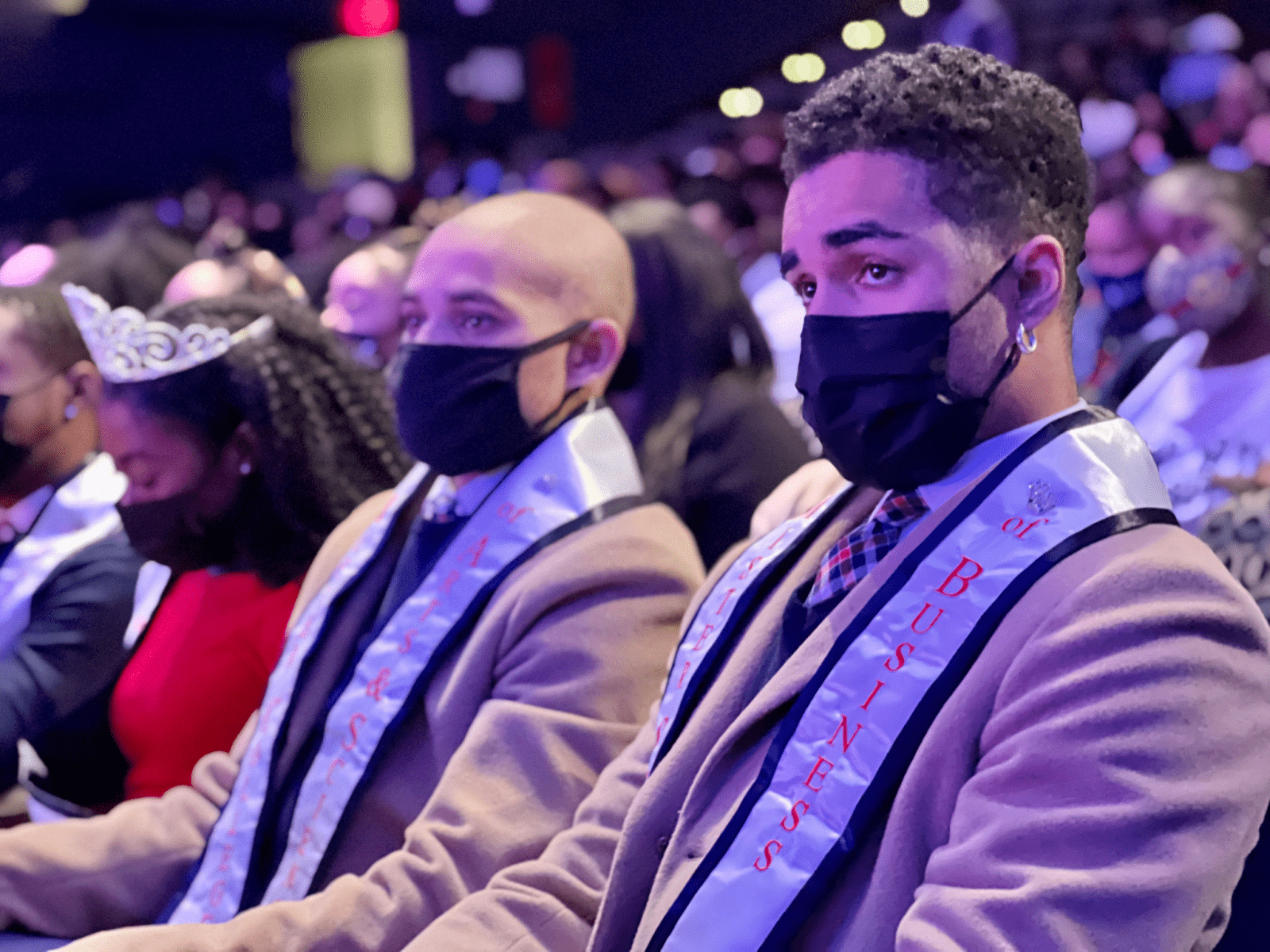 "Honestly, Yandy gave me that final push that I needed," said Howard University junior Jaylen Barrett. "I'm in the middle of my second transition career-wise. I really love music. When she shared her story about when she was an intern… I thought to myself, I'm going to enter this competition that's due on the 8th and get myself into music."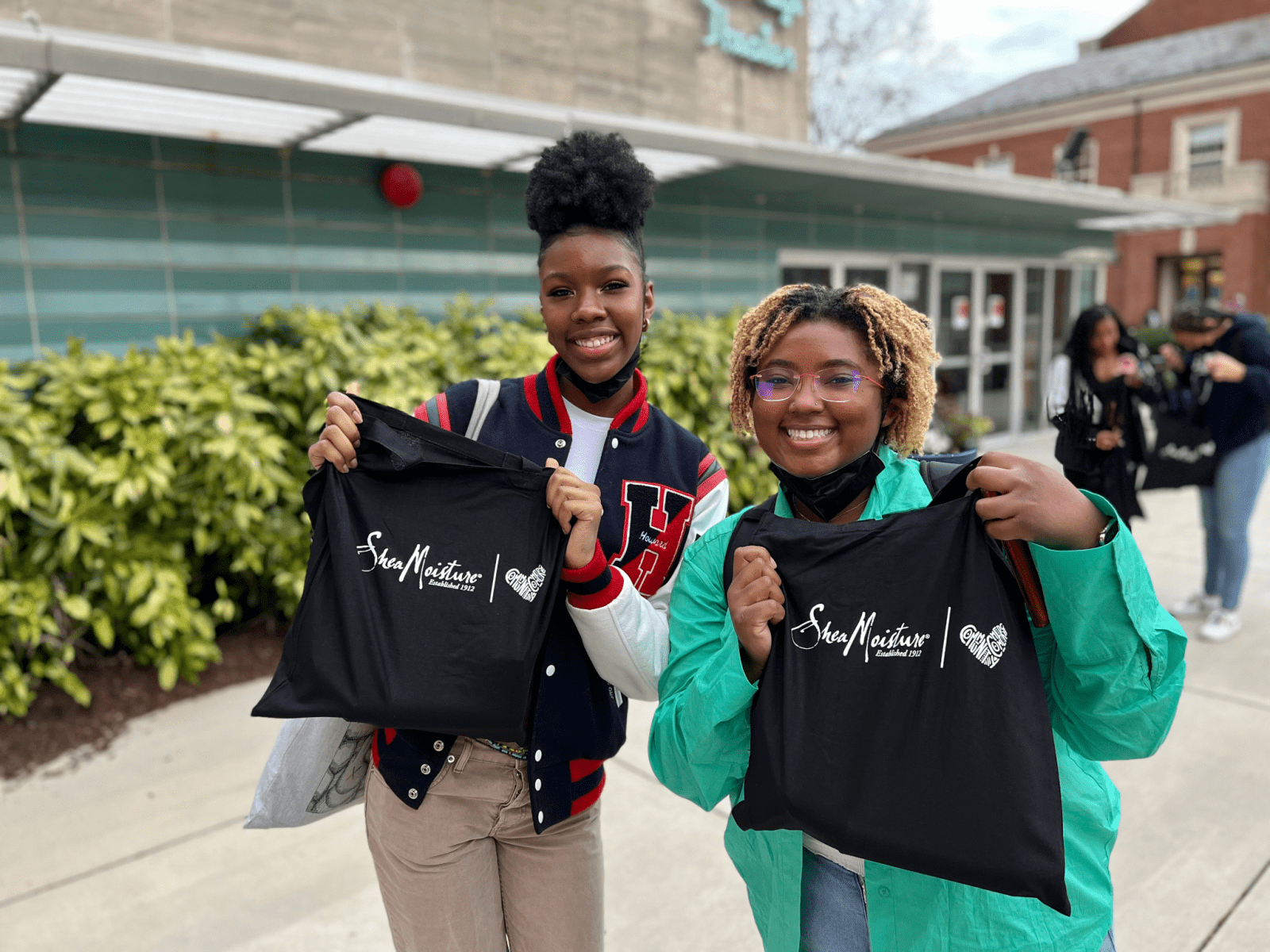 Students received gift bags with full-size products from Springfest partner Shea Moisture.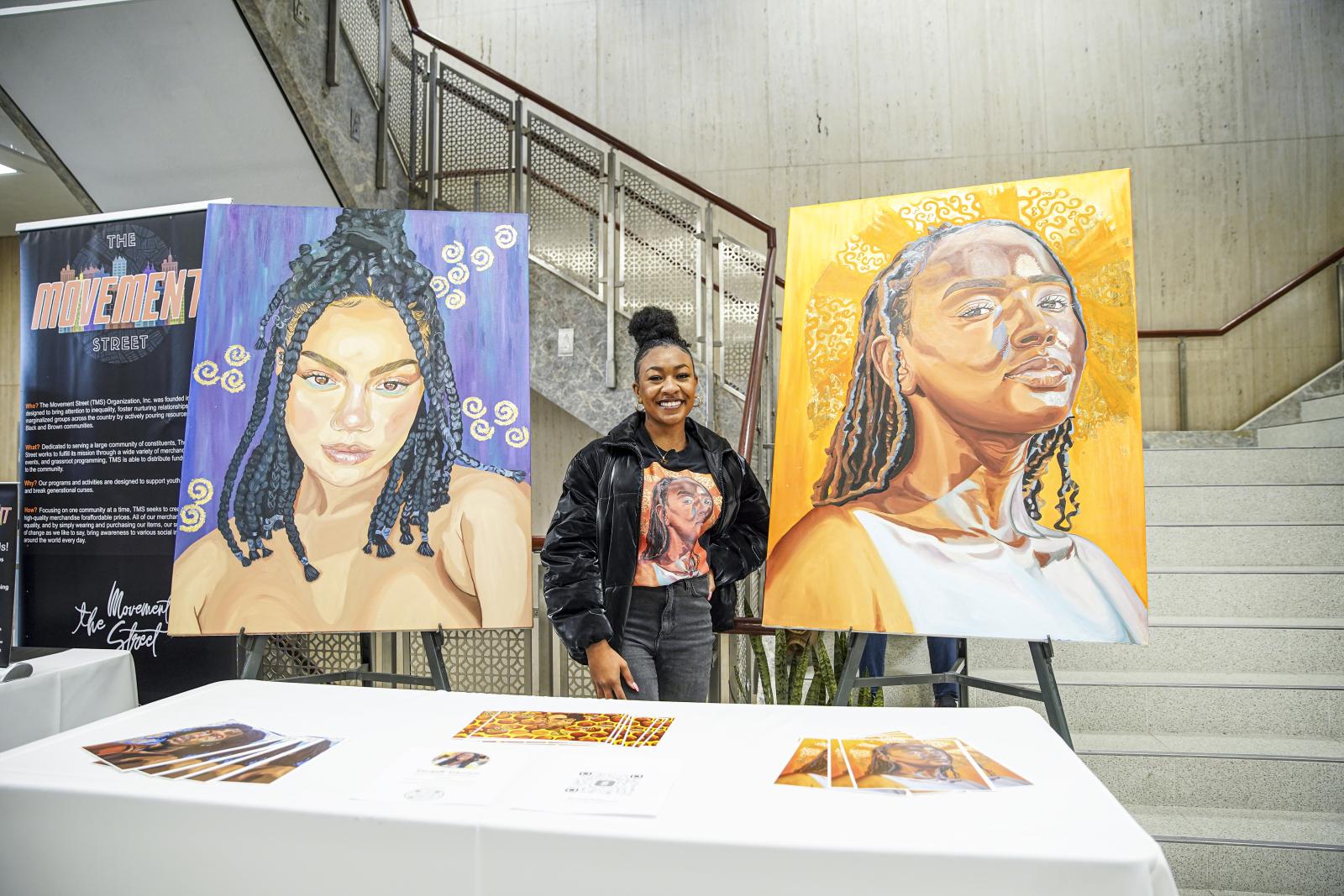 "Being at Howard, an HBCU, has really just allowed me to elevate my artistic voice and change the way that I move in this world," said Howard University senior Painting major Kendall Robinson. As a Black woman and as a Black artist I think it's so important to celebrate and support Black art. Personally I like to create work that is not rooted in Black trauma. I like to create new narratives and allow people to see the beauty that is within themselves. The people that are featured in my paintings are Howard students, past and present. Through that I like to exemplify the beauty that Black people have, and in turn by having my friends see themselves on the canvas, I hope they eventually see the beauty in themselves as well."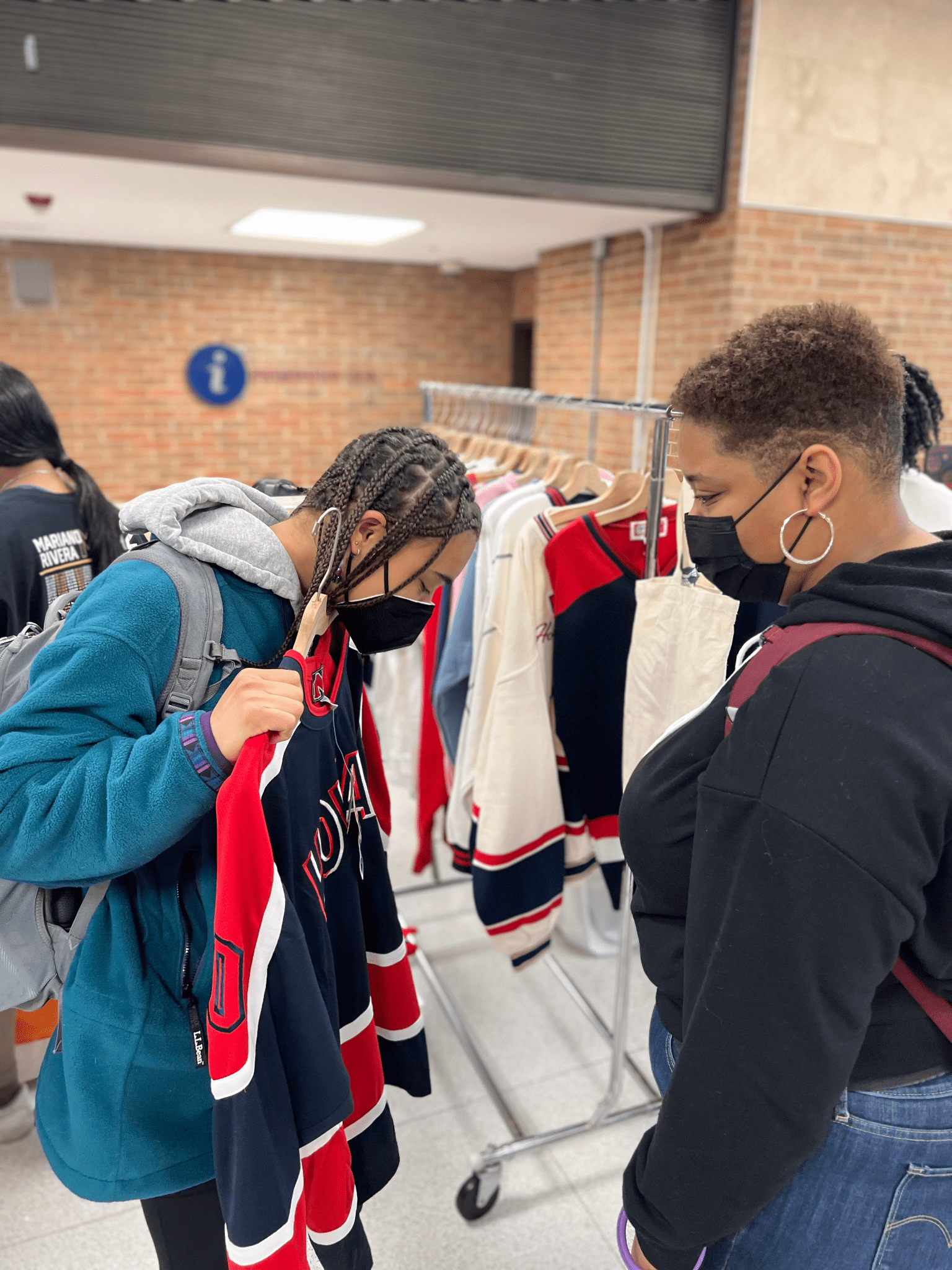 Students supported student-owned businesses at the Springfest Small Business Darty.   
A packed house of Bison cheered on their fellow classmates in the annual "Truth and Service" charity basketball game.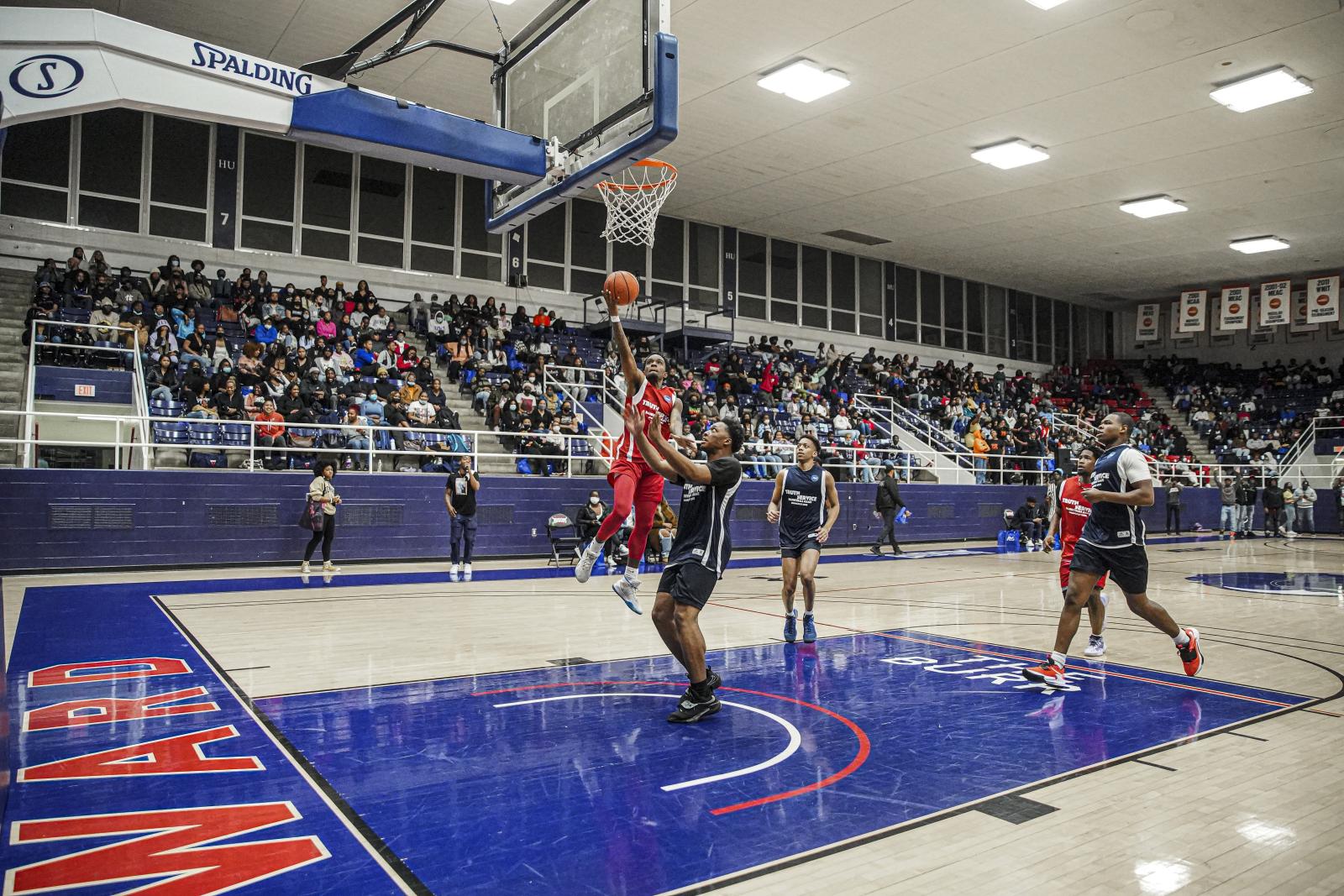 He scores! A member of the red team scored a layup against the opposing blue team.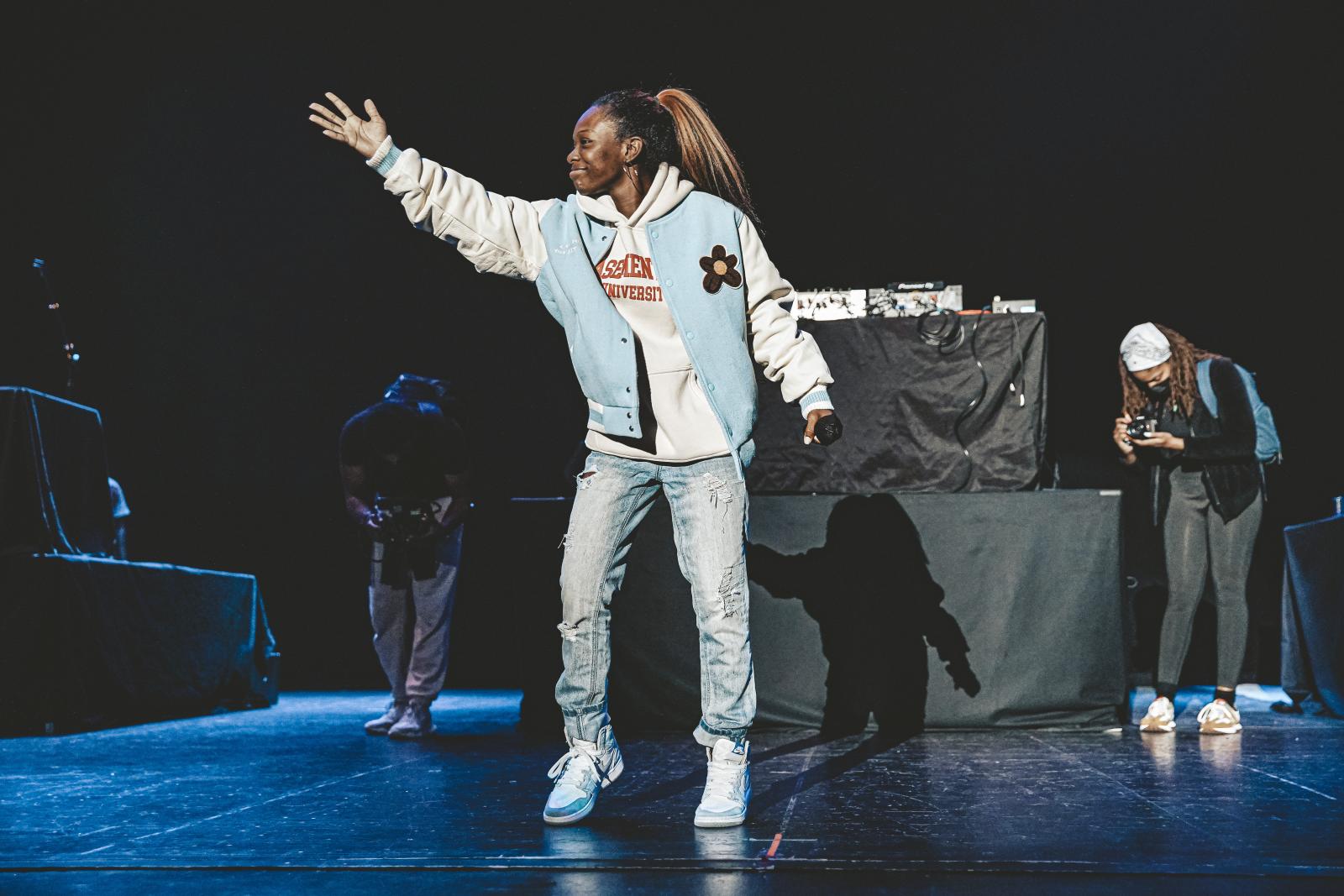 "This feels like a dream come true," said Howard University senior marketing major, Kristalyn Billips who emceed the 2022 Springfest Concert. "I've been working for this moment since my freshman year. Being able to be in this place and really entertain my fellow Howard University community, I'm just happy I can make them happy…Shoutout to HU 2022 we almost at the finish line y'all keep pushing on."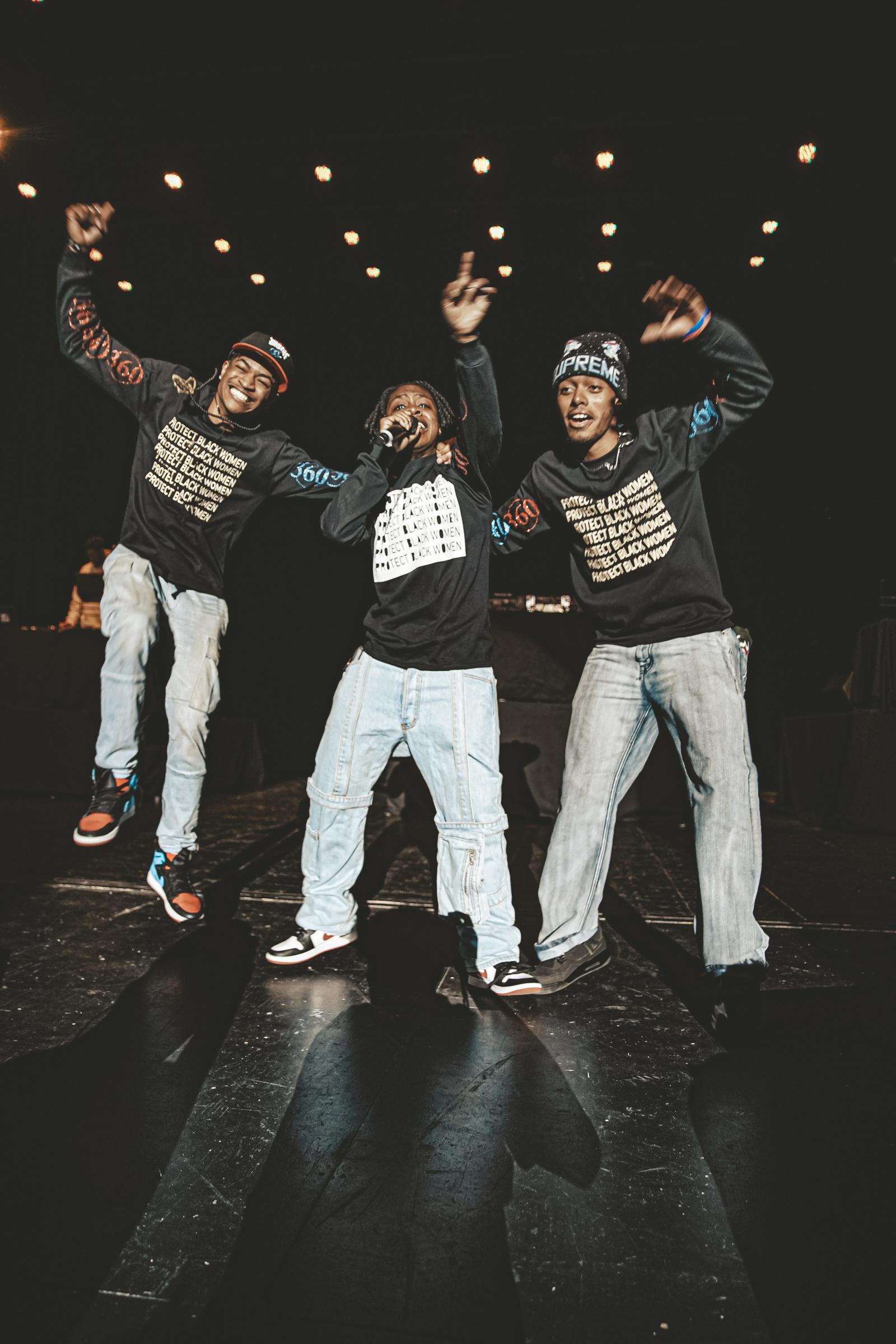 "I feel great man," said Howard University sophomore Joshua Hughes. "I'm just appreciative that God gave us the opportunity for real and I just know that he's gonna continue to put us in these places where we can continue to spread that love and positive energy and really lift up our people."
Members of student hip-hop group WeOutside.360 L-R Joshua Hughes,'24 Aisha June, '24 and Issac Alicea, '24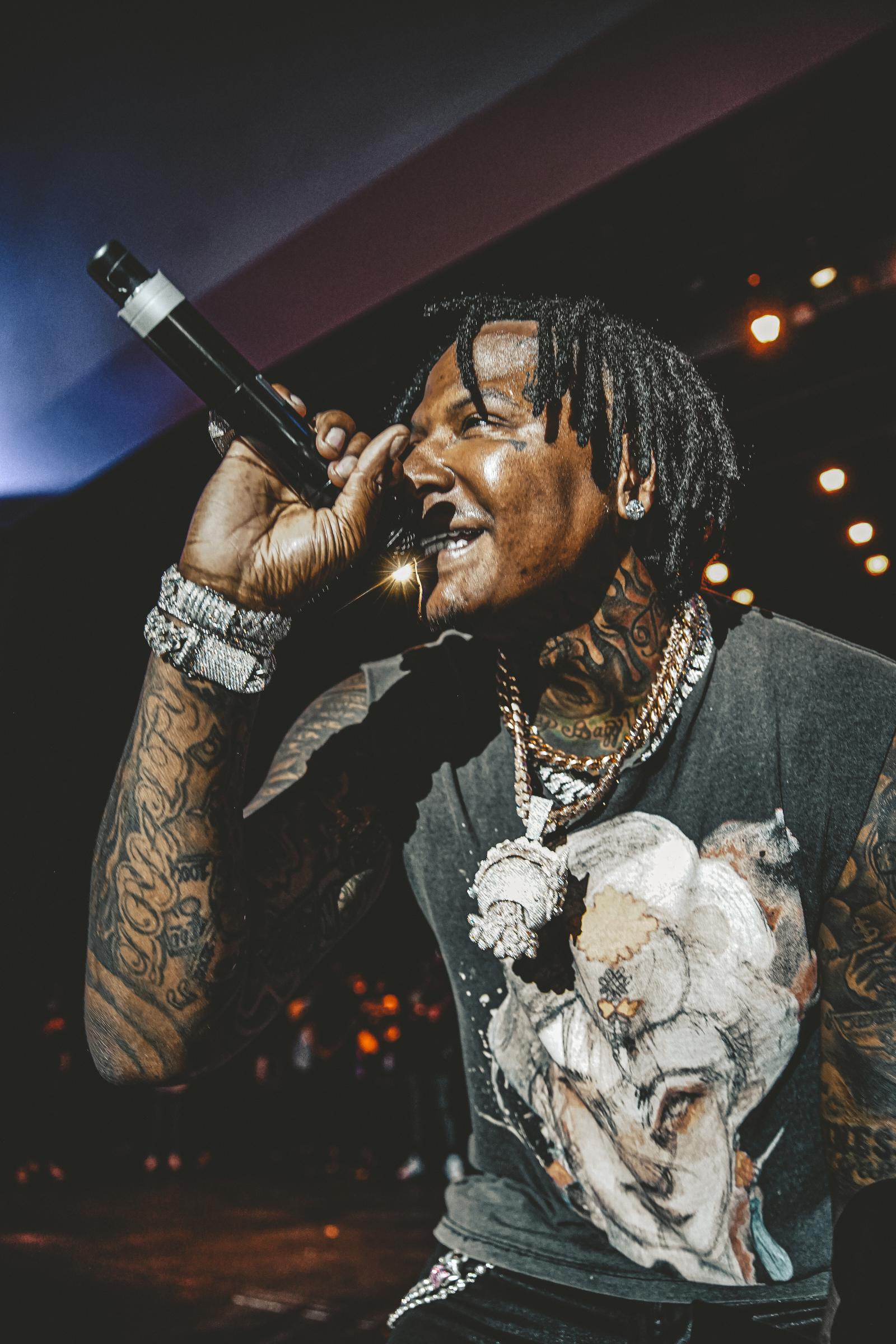 Rapper Moneybagg Yo headlined this year's Springfest concert. Other performances included rapper G-Herbo and R&B singer Capella Grey.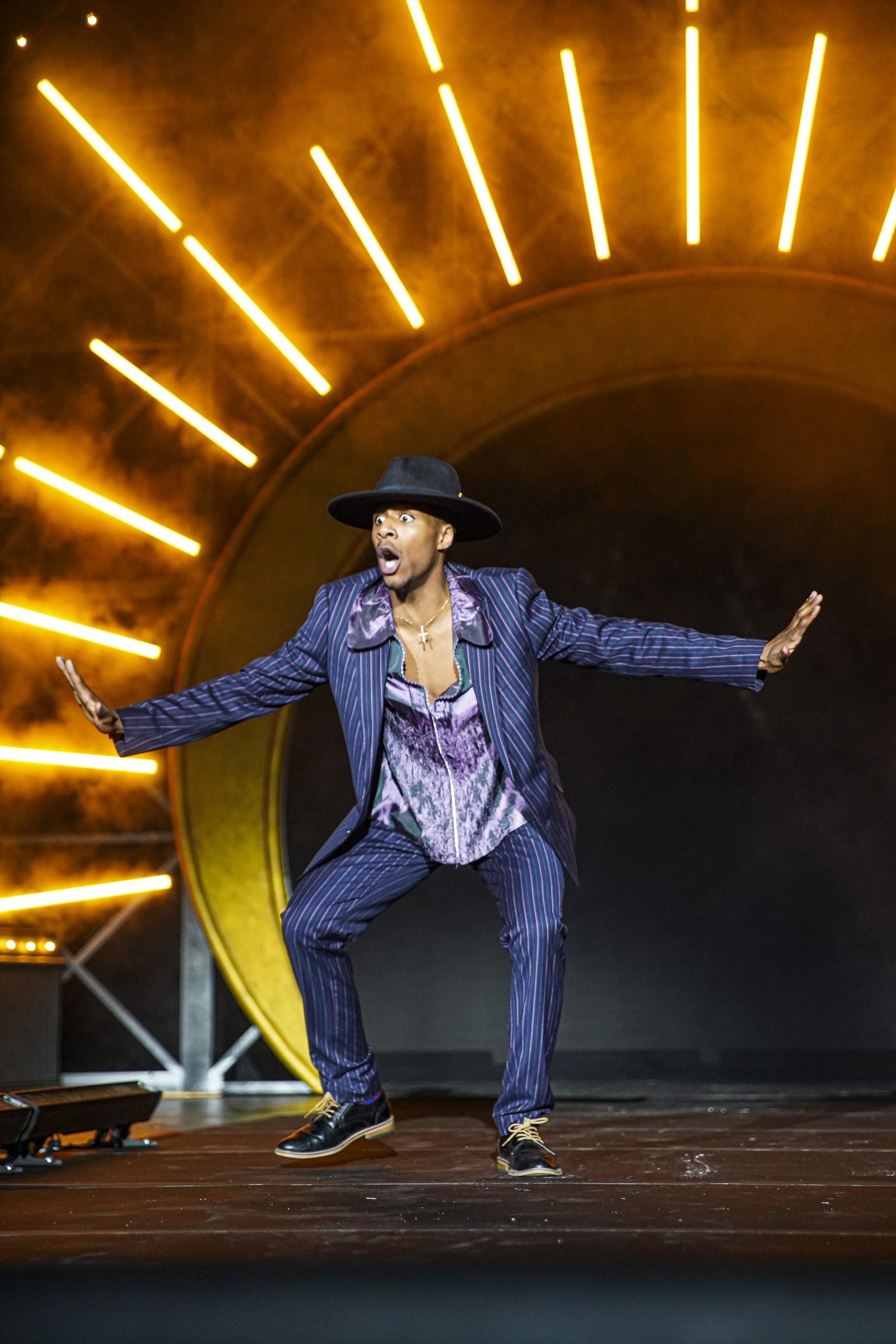 The week ended with the annual Springfest Fashion Show, this year the theme was "Madhouse" where students entered into a whimsical production.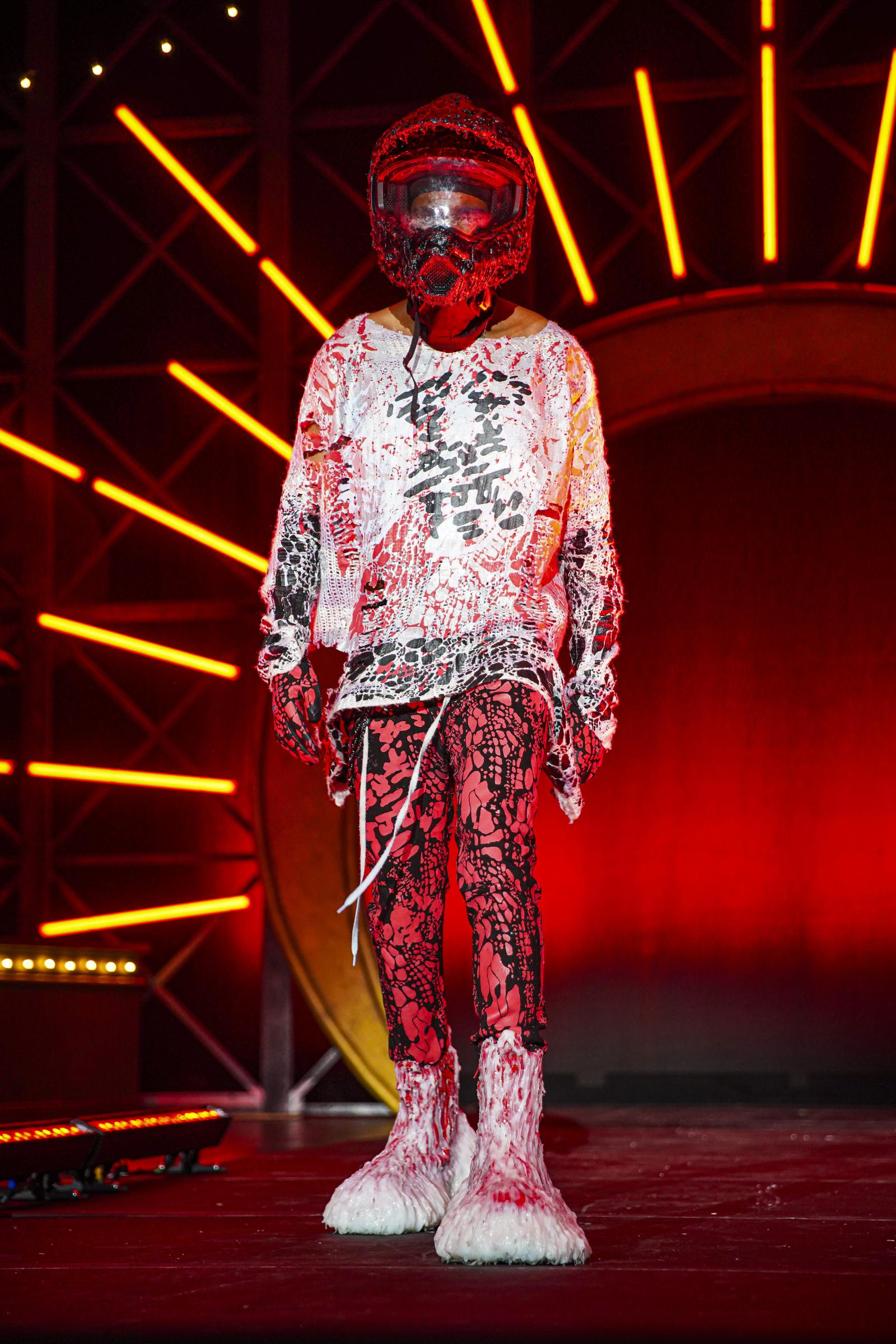 The fashion show provides student designers a place to showcase their fashions in front of their fellow classmates. Pictured are pieces from designer Hubane.