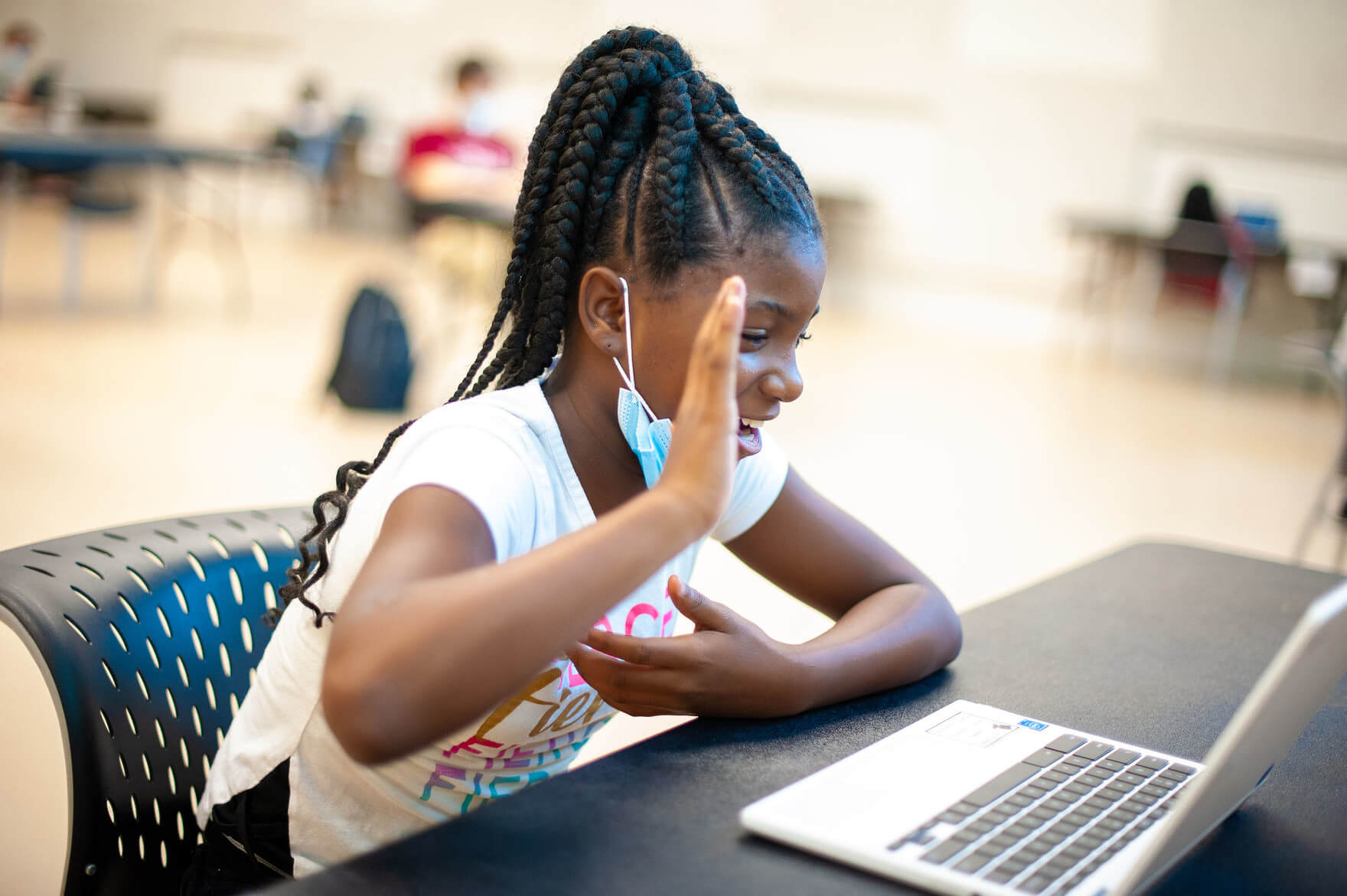 WASHINGTON – Today, Reading Partners DC announced its partnership with Howard University Center for Career and Professional Success for the upcoming school year. This partnership will expand access to literacy tutors for K-4 students across the district and will, in turn, provide Howard University undergraduate students the opportunity to empower young learners as part of their federal work-study.
Reading Partners DC executive director, Shukurat Adamoh-Faniyan, commented on the opportunity this partnership brings for the program. "We are so grateful to join the Howard University community in this capacity. Howard University has a long and rich legacy around volunteering, and we are thrilled to connect our young readers to the phenomenal student community." The collaboration with Howard University will increase the number of Black college students who will have the opportunity to work with Reading Partners' majority Black elementary students.
The partnership comes at a time where we are seeing the devastating impact COVID-19 has had on young students' education and literacy success. Reading Partners' research-based literacy tutoring program offers a way for students to accelerate any learning they missed and currently supports over 450 students across 19 of the district's Title I schools. The organization, which is celebrating its 10-year anniversary in Washington, D.C., is thrilled to be partnering with Howard University in the upcoming school year and is excited for Howard University to be joining its volunteer network to make an impact on young learners' educational experience.
"We are so excited to work alongside Reading Partners as we work to expand our community partners in the federal work-study program," said Melissa Knight, Howard University associate director of experiential learning. "This partnership is directly aligned with a pillar of the Howard Forward strategic plan of serving the community. As a federal work-study community service employer, we are confident that Reading Partners will provide a rich experience to our students to connect them to meaningful work experiences that will pipeline them into future careers."
This partnership will begin at the start of the 2021-2022 academic year. For more information on how to become a Reading Partners volunteer, whether or not you are a Howard University student, please contact Howard University and Reading Partners at volunteerdc@readingpartners.org or call (202) 701-9110.
###
About Reading Partners
For over 20 years, Reading Partners has empowered students to succeed in reading and in life by engaging community volunteers to provide one-on-one tutoring. Since its founding, the national nonprofit organization has mobilized nearly 70,000 community volunteers to provide proven, individualized literacy tutoring to more than 65,000 elementary school students in nearly 450 under-resourced schools across 10 states and the District of Columbia. In the 2020-2021 school year, in addition to offering its traditional in-person one-on-one literacy tutoring where it is safe to do so, Reading Partners is offering a range of innovations, including a new online tutoring program: Reading Partners Connects.
About Howard University
Founded in 1867, Howard University is a private, research university that is comprised of 13 schools and colleges. Students pursue more than 140 programs of study leading to undergraduate, graduate and professional degrees. The University operates with a commitment to Excellence in Truth and Service and has produced one Schwarzman Scholar, three Marshall Scholars, four Rhodes Scholars, 12 Truman Scholars, 25 Pickering Fellows and more than 165 Fulbright recipients. Howard also produces more on-campus African-American Ph.D. recipients than any other university in the United States. For more information on Howard University, visit www.howard.edu.
Media Contacts:
Davita Louie, davita.louie@readingpartners.org
Alonda Thomas, alonda.thomas@howard.edu