WASHINGTON – Howard University's Jami Ramberan, Emmy-Award winning director and associate professor of film and television in the Cathy Hughes School of Communications, is earning more and more accolades for "My Asian"  a lyrical short film currently on the festival circuit and earning recognition during Asian American, Native Hawaiian and Pacific Islander Heritage Month in May.
Ramberan said "My Asian" is a lyrical short film written from the perspective of poet and performer Suzen Baraka, which tells her story of growing up Black and Korean in America. Ramberan, who directed the short, described it as a striking collage of the many tapestries that make up the often disregarded and minimized Asian imprint on American culture, history and landscape.
"My Asian" has been described as a poetic rallying cry, highlighting the horrific miscarriages of justice that Asian Americans and Asians throughout  America  have historically experienced.  Injustices range from day-to-day micro-aggressions to actual acts of violence and terror against members of the Asian community.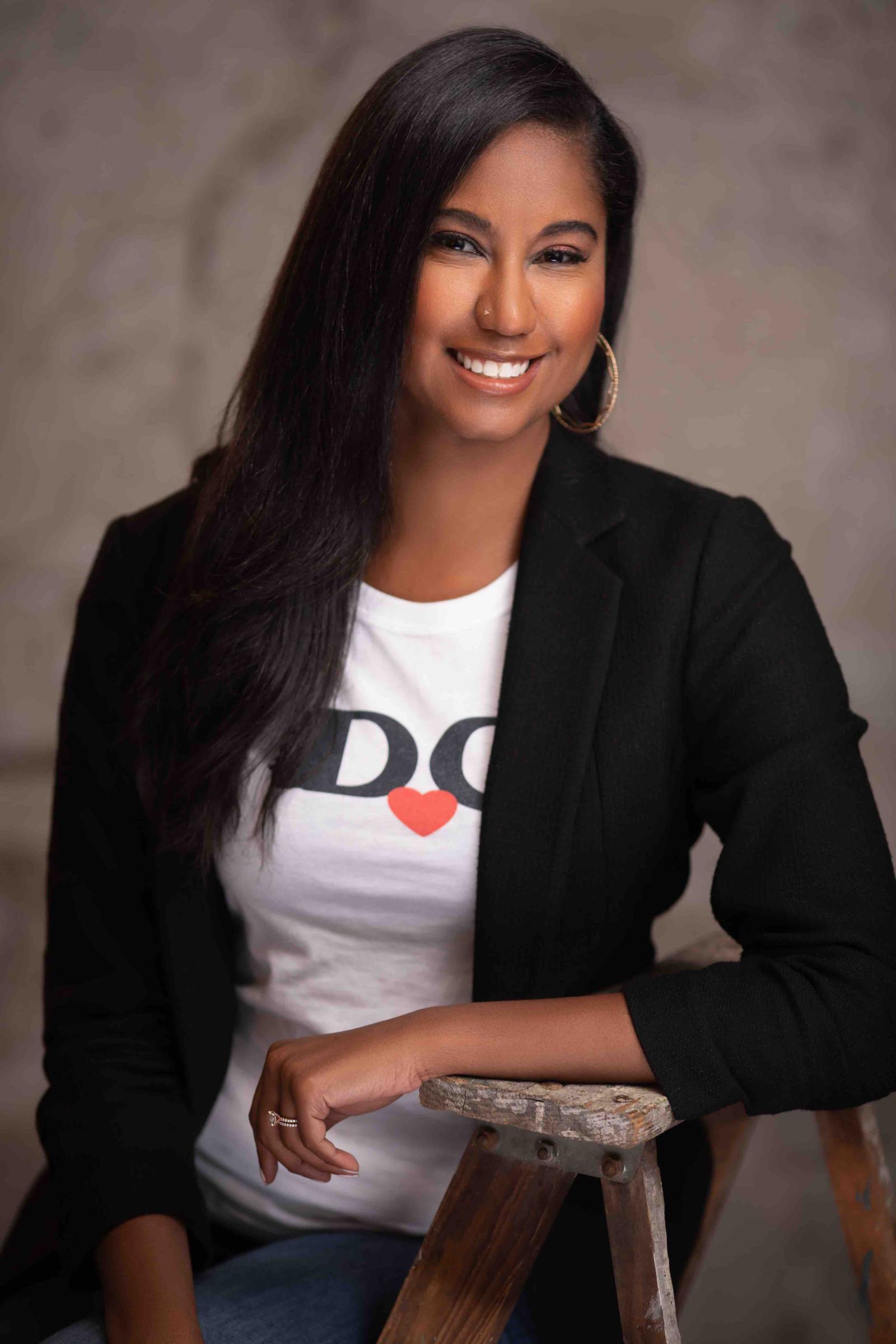 "Suzen's story not only brings to light the many injustices faced by Asian Americans but also increases the visibility of this community and its groundbreaking contributions to our nation," Ramberan says. "As a filmmaker of Black and Indo-Trinidadian descent, it was vital for me to visually amplify Suzen's message and expose audiences to her perspective in order to impact, empower and create real change."
Suzen's sister, Ayana Baraka, was the director of photography and co-executive producer of "My Asian" and is an award-winning cinematographer of Black and Korean descent herself. The film crew included Howard alumni from the MFA in Film and Undergraduate Film & TV programs, and other industry professionals.
"As a former student of Howard University's MFA Film Program and now, as an esteemed film faculty member, professor Ramberan's work represents the 40-year legacy of graduate filmmaking at Howard," says Montré Missouri, PhD, director of the Howard University MFA in Film Program. "Her work is in exploring a multitude of diaspora identities, including that of the Asian experience in America. " 
To date, "My Asian" has been selected in several film festivals including The Urbanworld Film Festival, The Pan African Film Festival, The Mixed Asian Media Film Festival, The Oscar Micheaux Film Festival, where it won the Best Performance in an Experimental Short award, and it is currently on its way to the inaugaral Essence Film Festival, taking place in New Orleans from  June 30 to July 2. "My Asian" was also a Webby Award Honoree, a distinction given by the International Academy of Digital Arts and Sciences (IADSAS), hailed as the "internet's highest honor" by The New York Times.
For more information about the film, visit https://www.suzenbaraka.com/my-asian IG:@myasianisamerican
*Top Image: Still Image from Film- Pictured Left to Right: Ayana Baraka, Suzen Baraka, HoYong Kim, Mt. Kisco, NY
###
About Howard University
Founded in 1867, Howard University is a private, research university that is comprised of 14 schools and colleges. Students pursue more than 140 programs of study leading to undergraduate, graduate and professional degrees. The University operates with a commitment to Excellence in Truth and Service and has produced two Schwarzman Scholars, four Marshall Scholars, four Rhodes Scholars, 12 Truman Scholars, 25 Pickering Fellows and more than 165 Fulbright recipients. Howard also produces more on-campus African American PhD. recipients than any other university in the United States. For more information on Howard University, visit www.howard.edu.