WASHINGTON – Award-winning film and music video director Melina Matsoukas, together with Howard University, is partnering with Instagram to amplify and support the stories of aspiring Black storytellers through the Instagram x Share Black Stories 'Future First' Reels Challenge with Melina Matsoukas, set to begin during Black History Month 2021. 
The program, launching today, will feature selected emerging student storytellers from the Howard University Department of Media, Journalism and Film, each of whom will receive a $10,000 production stipend to support costs associated with the creation of their work. In addition to mentorship provided by Ms. Matsoukas and Howard University advisors and educators, the selected student storytellers will have the opportunity to have their content earmarked for sharing across @instagram and other channels on the platform, providing broad reach to the platform's digital audience.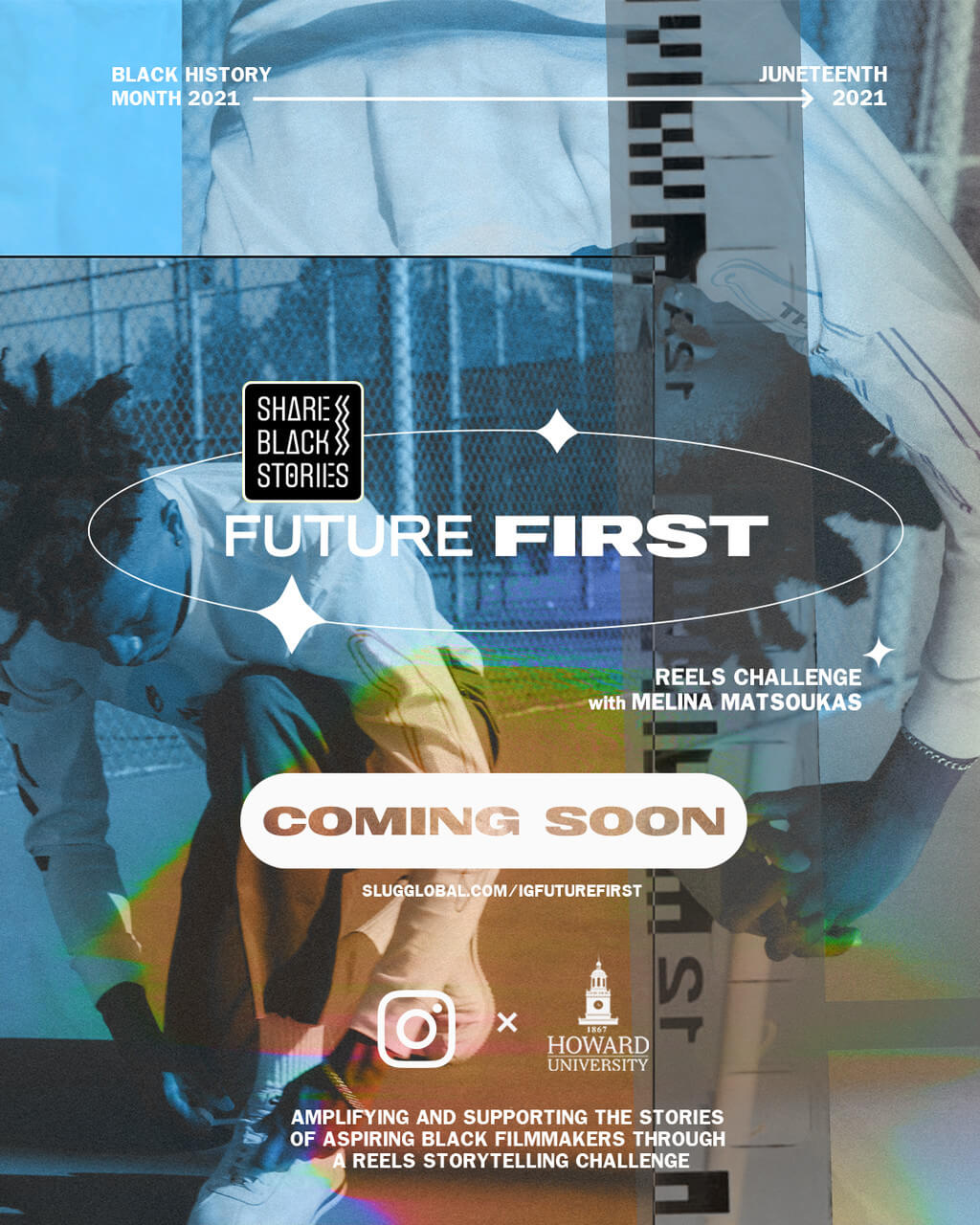 "Having the ability to create in these spaces and have hundreds of thousands, or millions of people, immediately be able to see, react, respond and be affected by your work is so powerful," says Ms. Matsoukas. 
"The internet and social media have had a significant impact on the world of media and entertainment, and I am filled with gratitude for this opportunity to work with an historic institution like Howard University, and the team at Instagram, to mentor the next generation of artists, to share what I've learned, and to learn from them, too." 
The Howard University Department of Media, Journalism and Film (MJFC) prepares students for the media world of today and the future through comprehensive core and cluster courses. 
"This partnership is an awesome opportunity for our students to participate in the Instagram #Share Black Stories Reels Competition," says Dean Gracie Lawson-Borders. "It provides a forum to showcase the creativity of our talented students to shine through the Black stories they create." 
Undergraduate and graduate Film and Television Production students study all aspects of the filmmaking process, from development, pre-production and production, through post-production and distribution. In addition to expanding students' skills in scriptwriting, editing, producing, cinematography, documentary film production and directing, this comprehensive program includes coursework that examines the historical and theoretical framework of cinema and television from a global and cultural perspective. 
"What an incredible opportunity for the students of Howard University's Cathy Hughes School of Communications to be working with Instagram Reels, in conjunction with world renowned director Melina Matsoukas, " says Associate Professor C. L. Tina Morton, the university liaison on this partnership. "Students will create their visual ideas of Black Excellence, and five students will be the recipients of a $10,000.00 prize for their juried work, selected by Melina Matsoukas."    
Instagram is celebrating Black History Month via #ShareBlackStories, a program and call-to-action to support and inspire the global Black diaspora on Instagram. 
# # # 
About Howard University
Founded in 1867, Howard University is a private, research university that is comprised of 13 schools and colleges. Students pursue more than 140 programs of study leading to undergraduate, graduate and professional degrees. The University operates with a commitment to Excellence in Truth and Service and has produced one Schwarzman Scholar, three Marshall Scholars, four Rhodes Scholars, 11 Truman Scholars, 25 Pickering Fellows and more than 165 Fulbright recipients. Howard also produces more on-campus African-American Ph.D. recipients than any other university in the United States. For more information on Howard University, visit www.howard.edu.
Media Contact: Imani Pope-Johns, public relations manager, Imani.popejohns@howard.edu