WASHINGTON – Howard University is proud to announce Maggi Chambers as a 2021 Charles B. Rangel International Affairs Summer Enrichment Program Scholar. Chambers is a senior international business major with a specialty in political science from Rockingham, North Carolina.
"The selection of Maggi Chambers as a Rangel Scholar continues the rich legacy of Howard University students transforming the world of international affairs and political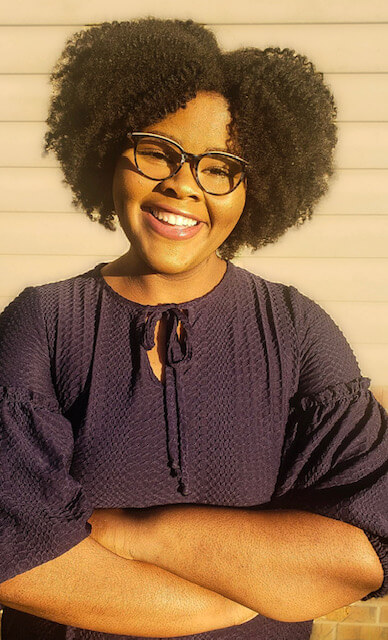 science," said President Wayne A. I. Frederick.  "Our collective society needs more trained leaders to pursue careers where they can make a global impact and Ms. Chambers scholastic achievements will serve her well in this role."
The Charles B. Rangel International Affairs Summer Enrichment Program is a six-week summer program designed to provide undergraduate students with a deeper appreciation of current issues and trends in international affairs, a greater understanding of career opportunities in international affairs, and the enhanced knowledge and skills to pursue such careers. "The Rangel Program is fortunate to be housed at Howard University and have direct access to outstanding students, such as Maggi, with a passion for global issues," said Bunmi Akinnusotu, deputy director of the Rangel Program.
"I considered the Rangel opportunity because I knew it would provide an unmatched professional development experience," said Chambers. "The number of think tanks, federal government agencies, nonprofits, and NGOs that interact with the Rangel Program will give me the international exposure necessary needed to round out my career as a global professional. Additionally, joining the Rangel Scholar Program will allow me to have access to an unbelievable network of accomplished international peers."
Chambers has also been selected for various fellowships and scholarships that have added to her educational and professional growth. She was a Next-Gen Scholar at the U.S. Chamber of Commerce in September 2020 and a Corporate Diplomacy Fellow at Meridian International Center in December 2020. Recently, she was selected for the 2021 Clinton Global Initiative University cohort, which began in January 2021. After graduation, she intends to focus on international economic growth through financial literacy and community development.
# # #
About Howard University
Founded in 1867, Howard University is a private, research university that is comprised of 13 schools and colleges. Students pursue studies in more than 140 areas leading to undergraduate, graduate and professional degrees. The University operates with a commitment to Excellence in Truth and Service and has produced one Schwarzman Scholar, three Marshall Scholars, four Rhodes Scholars, 11 Truman Scholars, 25 Pickering Fellows and more than 165 Fulbright Scholars. Howard also produces more on-campus African-American Ph.D. recipients than any other university in the United States. For more information on Howard University, visit www.howard.edu
Media Contact: Imani Pope-Johns, public relations manager, Imani.popejohns@howard.edu