Embodying "excellence in truth and service" is one of the core tenets of a Howard education. Virgil Parker (BA '21) took it several notches higher — before he even left campus. 
Like many students at Howard, Parker went on a mission trip to Haiti as part of the university's Alternative Spring Break. "That was the very first time that I saw extreme poverty," he recalls. However, for him, that was also a turning point. He knew that even with his limited resources, he wanted his life to be about giving back and helping others. He wasted no time working toward that endeavor. 
I realized God had given me assets in my communication skills to connect with people and bring people together."
In 2019, the journalism major was awarded a Patricia Roberts Harris Public Affairs Fellowship, named for the Howard alumna who served as U.S. secretary of housing and urban development and U.S. secretary of health and human services under President Jimmy Carter.  "Her legacy was about service. I had to mimic that and I realized God had given me assets in my communication skills to connect with people and bring people together," he says.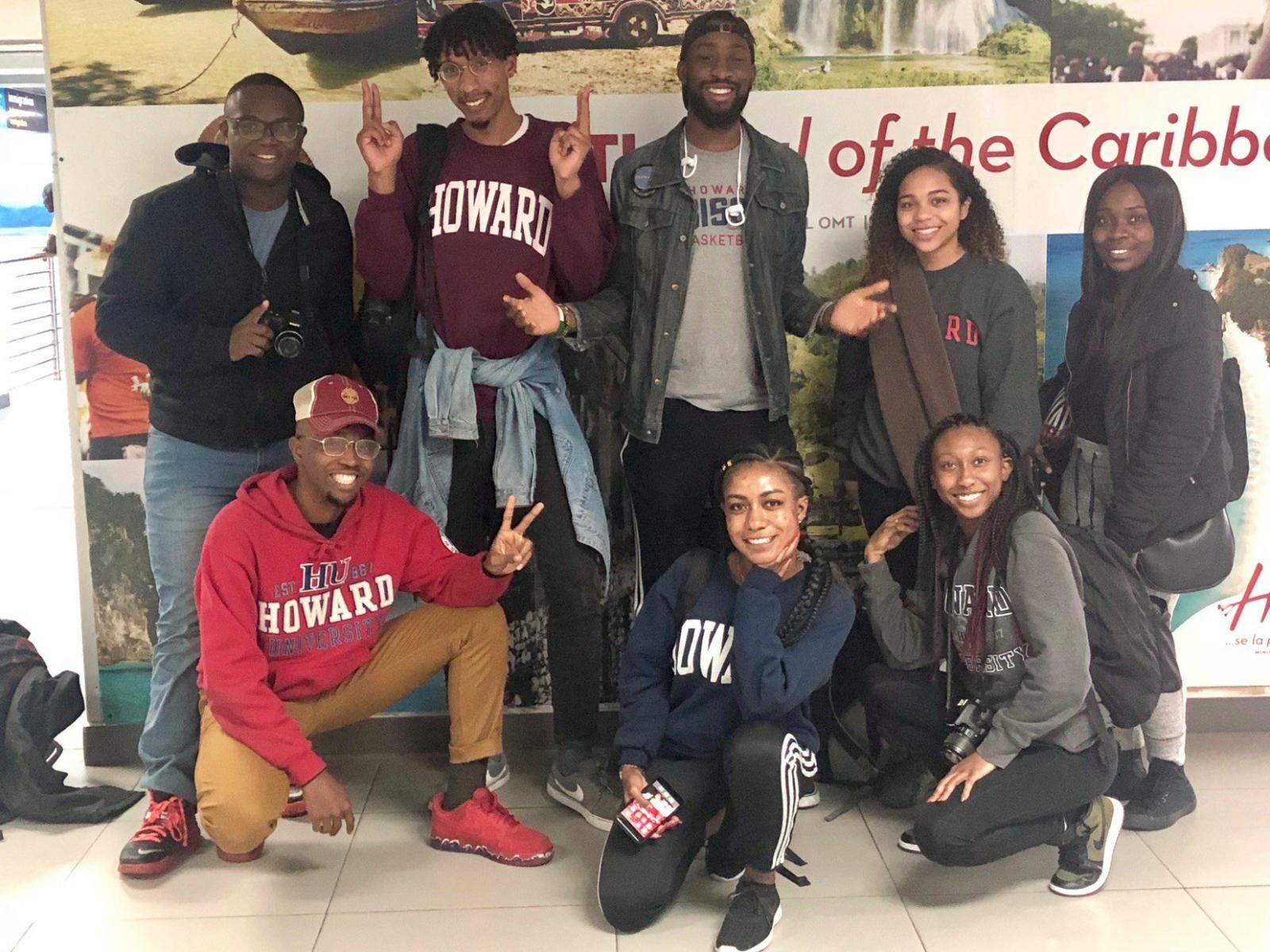 Those communication skills came in handy while Parker was serving as a William Randolph Hearst Endowed Fellow for the Aspen Institute.  
The mass protests that erupted across the country in 2020 after the murder of George Floyd by a police officer — and the money that was raised for social justice organizations in response — led Parker to realize how philanthropy could drive change. He convinced the Aspen Institute to do a project that would raise awareness about historically Black colleges and universities (HBCUs). That led to a three-part digital series that explored the importance of investing in HBCUs, in which he was interviewed as well.      
On top of that, Parker served as a national representative for Howard to the White House Initiative on HBCUs in 2020 and was one of 15 students across the country chosen for the Charles B. Rangel International Affairs Summer Enrichment Program that same year.  
Since graduating from Howard, Parker has become involved in other efforts to increase philanthropy that would benefit the Black community, including:  
He partnered with Rutgers University to co-moderate a discussion on the impact of minority-serving institutions.   

He partnered with the Indiana University Lilly Family School of Philanthropy to moderate a talk on how to increase the philanthropic impact on communities and institutions of color.  
He also served as master of ceremonies for the Cathy Hughes School of Communications' 50th anniversary gala. 
In 2021, Parker was awarded a U.S. Fulbright scholarship. As a Fulbright scholar, he will be working with the Cross-Border Institute at the University of Windsor to research ways to support American women-owned and minority-owned businesses that want to engage in trade relations with Canada. 
For his part, Parker says he is committed to promoting social equity and supporting underserved communities for the rest of his career. 
"The biggest driver of my work around advocacy is equitable issues, empowerment and allyship," he says. "Howard helps leaders to recognize their talents and utilize their talents to address deficits within society in a very succinct and effective way."