WASHINGTON – Howard University was awarded a $250,000 grant from the John S. and James L. Knight Foundation to support groundbreaking research on how digital manipulation and disinformation on the internet impacts Black communities. The grant is part of a series of investments by the Knight Foundation to support research on the rules, norms and governance of the internet and social media platforms.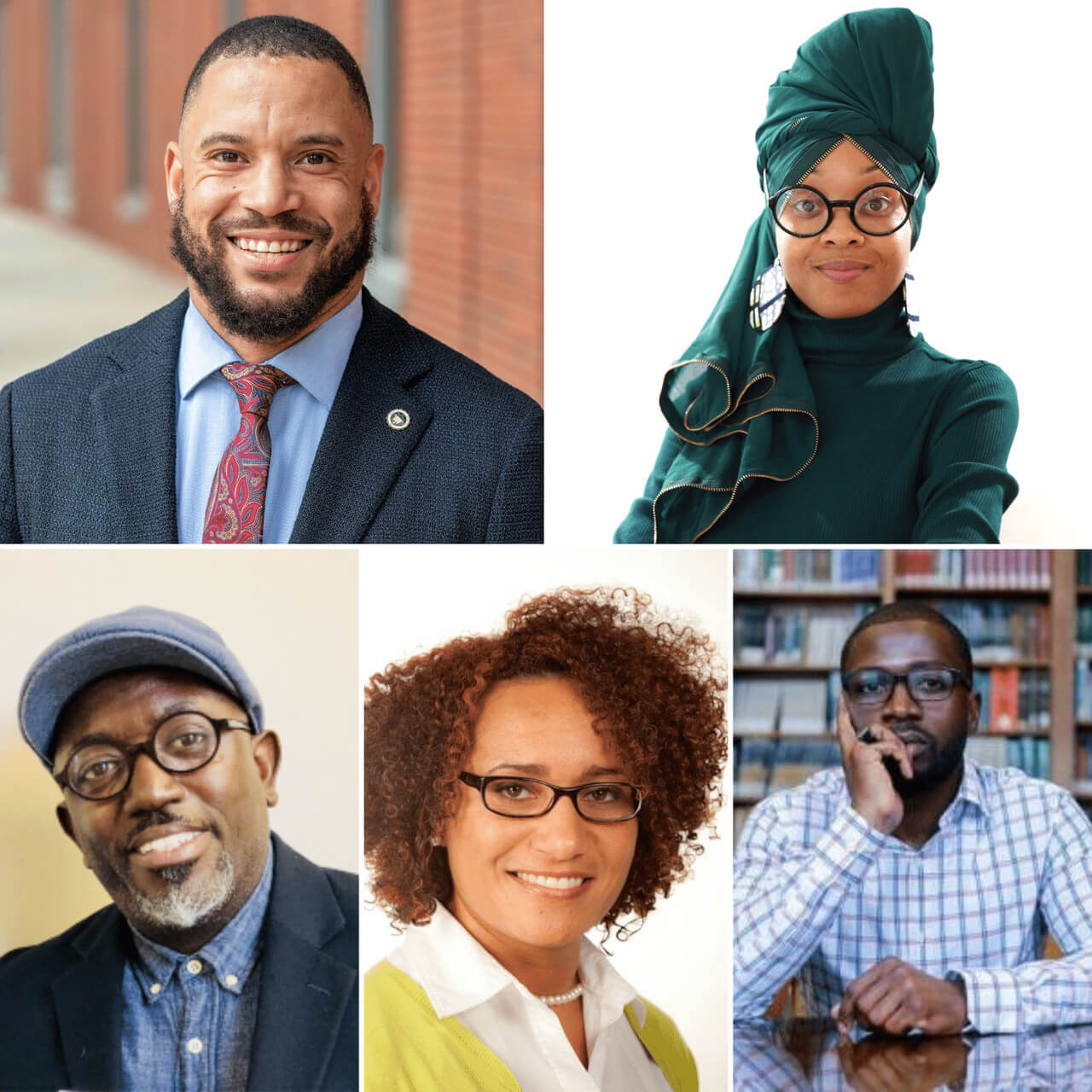 Under the leadership of researchers Bahiyyah Muhammad, Ph.D.; Roger Caruth, Ph.D.; Ravi Perry, Ph.D.; Brandon Hogan, Ph.D.; and Keesha Middlemass, Ph.D., the research team will investigate how technology and misinformation on social media is used to misinform members of the Black community in Washington, D.C. The idea for this research came after reports of continuing Russian interference in U.S. elections and amid the growing spread of misinformation on social media. 
"As an interdisciplinary team of scholars and digital informers, we are excited to partner with the Knight Foundation to engage in this innovative study about politics, misinformation and democracy. We are overjoyed for this opportunity to interact with the Black community in Washington, D.C., as the 2020 election unfolds," said Caruth.
The funding will focus on engagement with Black and marginalized communities in and around the nation's capital. This interdisciplinary, collaborative effort hopes to combat misinformation about politics and democracy while safeguarding these communities against cyber manipulation.
"Digital manipulation and voter suppression efforts disproportionately target communities of color and other marginalized groups," said Sam Gill, Knight's senior vice president and chief program officer. "We're excited to support Howard University to be on the frontlines of this challenge."
The Knight Foundation awarded $1.7 million in grants to several institutions, including universities and independent research organizations, to generate conversations about technology, free speech online and the impact of digital platforms on democracy. Howard University was one of 20 institutions selected to receive grant funding. The research team will uphold Howard's core values of truth and service as it examines social media, disinformation and politics in Black communities and will propose remedies on how to combat misinformation.
More information about this study and the research team can be found here: digitaldemocracy.howard.edu
###
About the John S. and James L. Knight Foundation
Knight Foundation is a national foundation with strong local roots. We invest in journalism, in the arts and in the success of cities where brothers John S. and James L. Knight once published newspapers. Our goal is to foster informed and engaged communities, which we believe are essential for a healthy democracy. For more, visit kf.org.
Media Contact:
Raul Garcia, Communications Officer, Knight Foundation, 305.908.2694, media@kf.org
About Howard University
Founded in 1867, Howard University is a private, research university that is comprised of 13 schools and colleges. Students pursue studies in more than 120 areas leading to undergraduate, graduate and professional degrees. The University operates with a commitment to Excellence in Truth and Service and has produced one Schwarzman Scholar, three Marshall Scholars, four Rhodes Scholars, 11 Truman Scholars, 25 Pickering Fellows and more than 165 Fulbright recipients. Howard University also produces more African American Ph.D. recipients than any other university in the United States. For more information about Howard University, visit www.howard.edu.
Media Contact:
Imani Pope-Johns, Howard University, imani.popejohns@howard.edu