WASHINGTON – Following the establishment of the Toni Morrison Endowed Chair in Arts and Humanities in May 2021, President Wayne A. I. Frederick and the Howard University Board of Trustees have approved the appointment of Phylicia Rashad, dean of the Chadwick A. Boseman College of Fine Arts, as the inaugural holder of this chair. 
"Dean Rashad epitomizes the character, grace and creative genius that we want represented in an endowed chair as part of Toni Morrison's legacy," said Howard University Provost Anthony K. Wutoh, PhD. "As the inaugural chairholder, we look forward to the significant contributions that she will make in shaping the educational and creative experience for our students."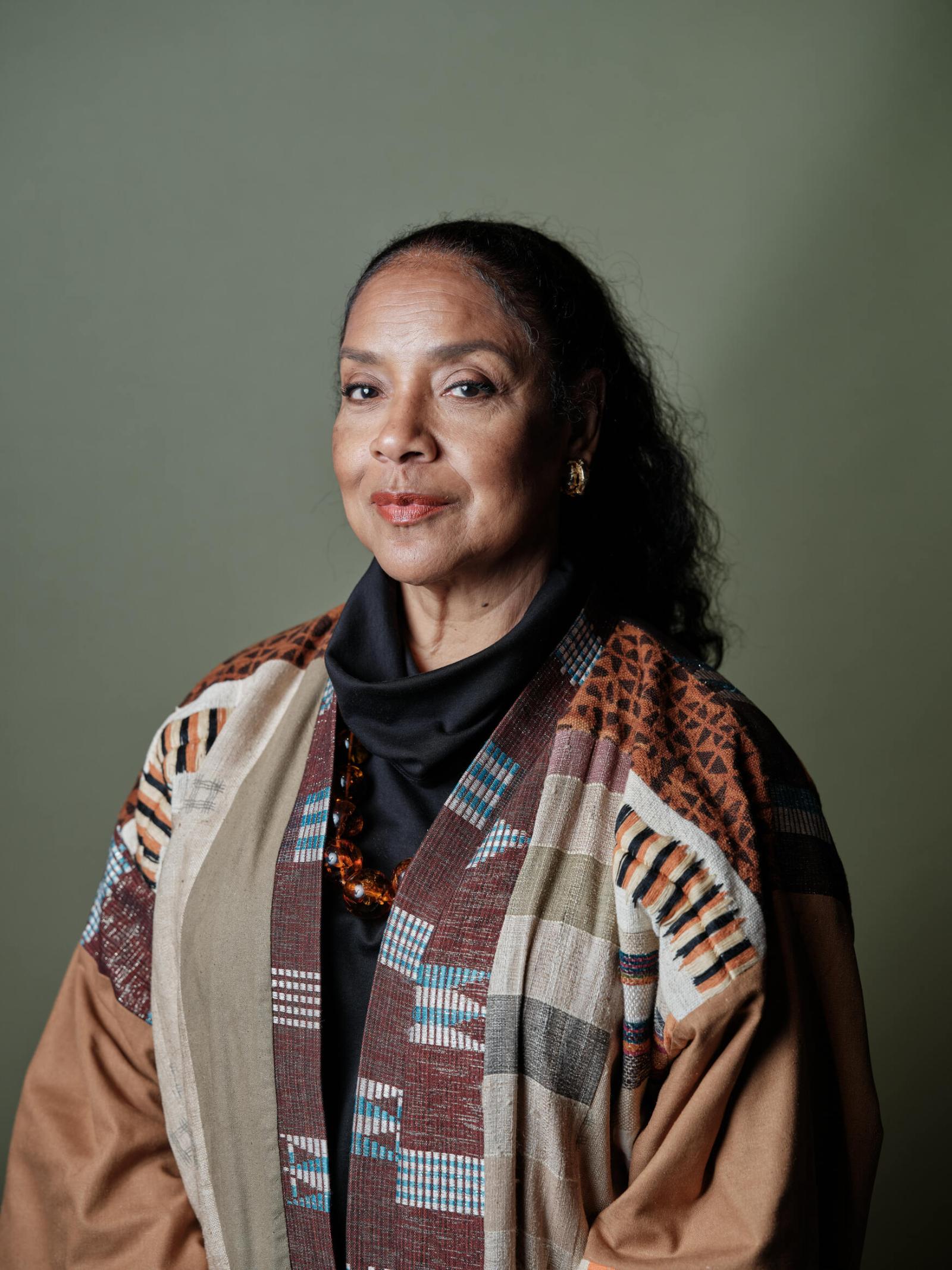 "Professor Morrison was the empress of the English language and a remarkable human being whose generosity of spirit continues to touch and inspire so many," said Dean Rashad. "I am deeply honored and humbled to receive this appointment." 
Dean Rashad has an outstanding record of creative and academic achievements that range from award-winning work in the performing arts to phenomenal decanal leadership of the Chadwick A. Boseman College of Fine Arts. Her myriad experiences and successes in theater, television, film and fine arts administration will inform her efforts as the very first Toni Morrison Chair. 
As the Toni Morrison Chair in Arts and Humanities, Dean Rashad will foster a vibrant intellectual community in the arts and humanities, and will collaborate with faculty across the disciplines to oversee the development of an Arts & Humanities Leadership Laboratory. The laboratory will position these disciplines at Howard University to be leaders in addressing rolling social issues and advancing new possibilities for human fulfillment, as well as to prepare future alumni for leadership roles in the context of an increasingly diverse America. 
"It is with great honor that we announce Dean Phylicia Rashad as the first holder of the Toni Morrison Endowed Chair in Arts and Humanities," said President Wayne A. I. Frederick, M.D., MBA. "Toni Morrison left her mark as one of the greatest figures in American literature, and her legacy is one that continues to inspire future generations of writers and thinkers. By establishing an endowed chair in her name, we hope to deepen our students' exposure to literary and other creative arts and to continue to remember Ms. Morrison's legacy. Dean Rashad is the perfect choice for this position, and I look forward to her contributions in this role." 
About the Toni Morrison Endowed Chair in Arts and Humanities: 
The Toni Morrison Endowed Chair in Arts and Humanities is underwritten by $3 million from the transformative gift by Ms. Mackenzie Scott to Howard University.  The endowment will support initiatives related to elevating Howard University's scholarship and creative work across the arts and humanities. Activities can include but are not limited to support for travel, facilities upgrades, equipment purchases, and student related expenses. 
Morrison was a Nobel Laureate and received countless other honors, including the Presidential Medal of Freedom, the highest civilian honor, from President Barack Obama in 2012. She authored nearly one dozen novels, several volumes of critical essays, children's books, and more. Morrison earned a bachelor's degree in English from Howard University in 1953 and a master's degree from Cornell University in 1955. In 1958, Morrison returned to her Alma Mater to teach in the Department of English, where she had an immense impact on her students. 
About Howard University: 
Founded in 1867, Howard University is a private, research university that is comprised of 14 schools and colleges. Students pursue more than 140 programs of study leading to undergraduate, graduate, and professional degrees. The University operates with a commitment to Excellence in Truth and Service and has produced two Schwarzman Scholars, four Marshall Scholars, four Rhodes Scholars, 12 Truman Scholars, 25 Pickering Fellows, and more than 165 Fulbright recipients. Howard also produces more on-campus African American PhD recipients than any other university in the United States. For more information on Howard University, visit www.howard.edu.