WASHINGTON – On Tuesday and Wednesday, the Howard University community hosted an academic symposium that featured an interdisciplinary group of faculty to share their knowledge about Howard's impact to Africa and those who represent the African diaspora, as well as the University's prominent role in addressing racial disparities globally. Several panels also addressed the ways Howard University, through research, scholarship, and practice has served as an incubator for some of the foremost experts on and projects aimed at diversity. Attendees heard from experts in English, medicine, dentistry, law, history, and politics. 
The forum, entitled "We Center Blackness: Howard, Diversity, and Diaspora," explored Howard's role in defining Blackness, interacting with the diaspora, and producing innovative research and thinkers.  
Organized by Dana A. Williams, Ph.D., dean of the Howard University Graduate School, the forum provided an opportunity for Howard's new president and other participants to hear a broad range of perspectives on the academic contributions of Howard faculty today and historically. "With this president, who is a first rate academic, it was important for us to start his tenure here at Howard in the intellectual space," said Williams. President Ben Vinson III, Ph.D. shared his thoughts after each panel. 
The faculty discussed Howard's historical position as global thought leaders in health, social justice, and human rights. "[At] the School of Social Work, we focus on how we define health," said Cudore Snell, Ph.D., assistant provost for international programs and professor of social work. "We look at health holistically as physical, mental, and social health and how it impacts individuals, families and communities. We partner with the School of Dentistry and College of Medicine to give our students opportunities to advocate for a variety of health issues."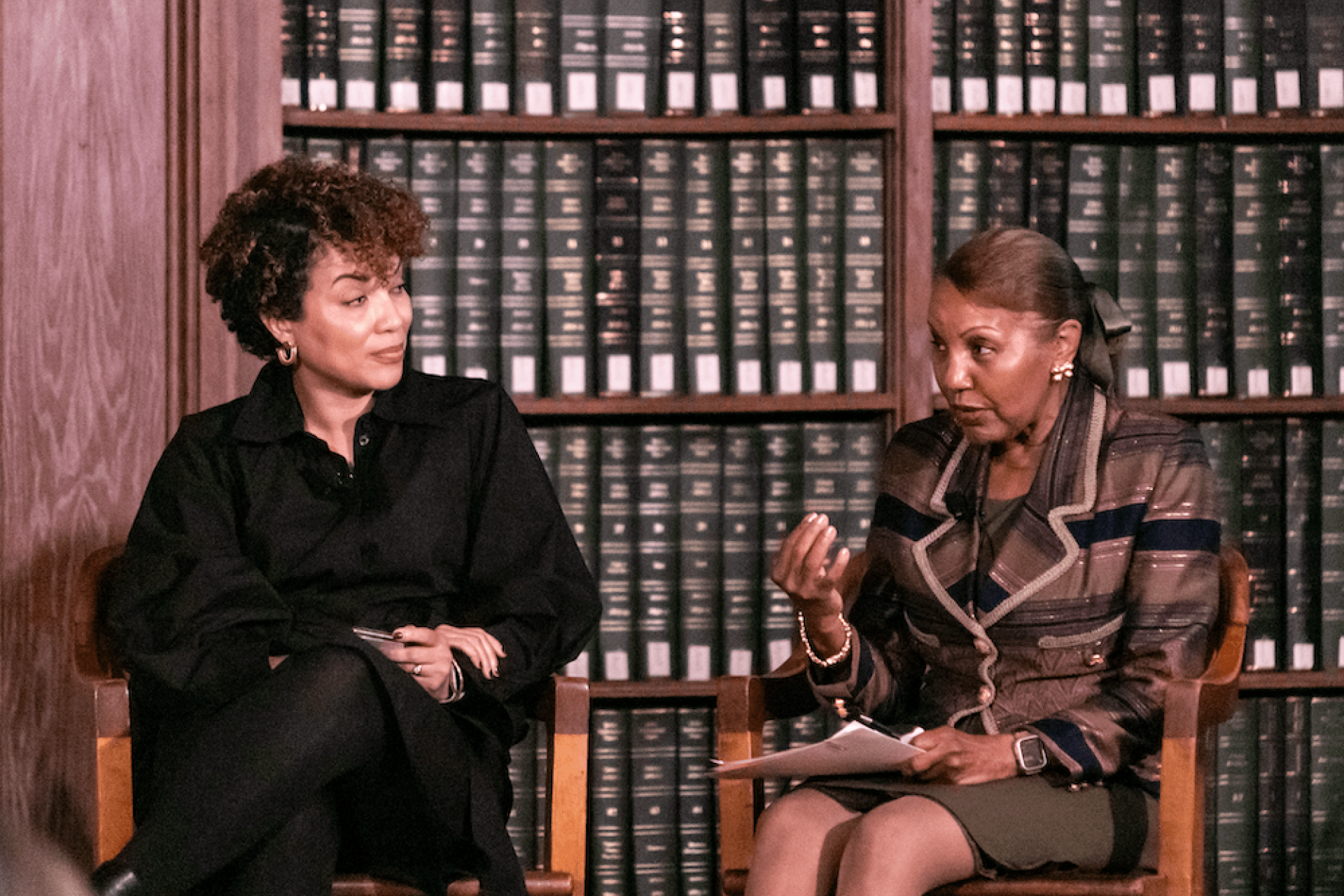 All the panelists had intimate personal and professional ties with the foremost Black intellects, such as John Hope Franklin, Eric Williams, Cain Hope Felder, and more, who attended the University as students or taught as faculty members.  
"It was Dr. Felder who convened a conference here in 1991 called the 'Stoning the Road We Trod Conference' that was held at the School of Divinity. No place else in the country could do this type of convening of scholars to talk about what it means to read the bible from our perspective, our experiences, our land, our culture, and honor who we are," said Gay L. Byron, Ph.D., professor of New Testament and Early Christianity at Howard University's School of Divinity. "So often we are working in isolation from one another. Having a place like Howard makes a difference for the sense of community and sense of home.  
Held in Founder's Library Browsing Room, the forum drew students, staff, and community members who listened and shared their own thoughts with the panelists. Following the panel discussions, questions from the audience facilitated further intellectual discussion.    
"I came here to see the era we're stepping into. What Dr. Ortiz-Minaya said about slavery being the foundation of modernity really shook my perspective," said Chelsea Chilewa, junior film and television major, who called the event and speakers "inspiring." "All of the panelists are doing very important work and I look forward to seeing their work engage students across campus." 
Williams agreed. "I think the forum was very successful in ways that we planned and predicted and in surprising ways at the same time," she said, noting how the range of faculty's ideas contributed to building the University. "It was really important for us to have a balance of gender, racial, and ethnic diversity and to feature faculty of different sexual orientations and perspectives who worked across disciplines." 
###
Photo credit: Latrell Caton