WASHINGTON – Howard University is proud to announce its six U.S. Fulbright awardees, a mix of students, alumni and faculty members. The awardees include three Fulbright students, one Fulbright Scholar, one Fulbright specialist program appointment and one Fulbright International Education Administrator.
Due to the U.S. Department of State's Global Level 4 Travel Advisory, the Bureau of Educational and Cultural Affairs (ECA) has delayed the start date of several components of the 2020-2021 Fulbright U.S. Student Program until after January 1, 2021.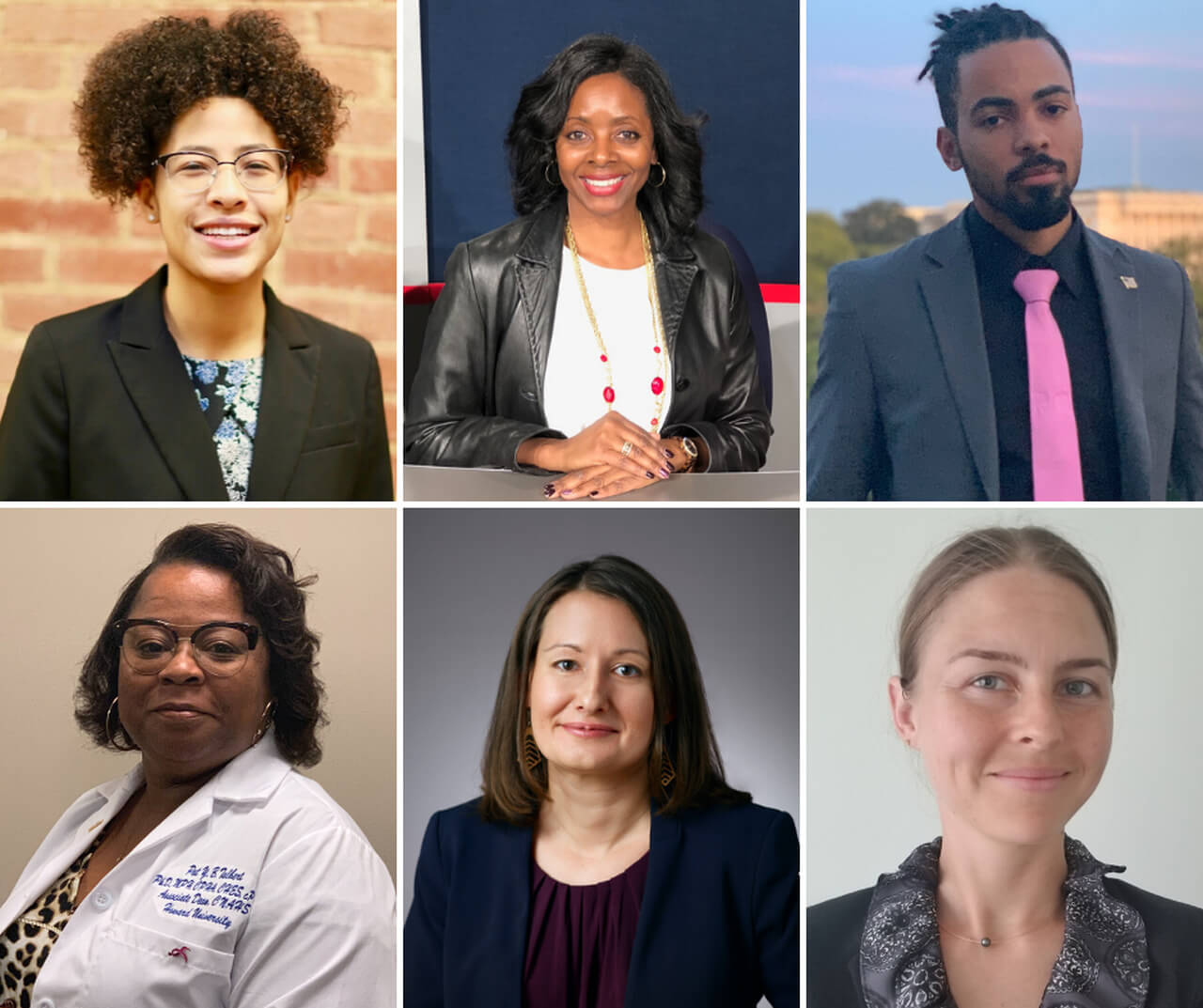 "We are delighted to have so many members of the Howard University community recognized to participate in the Fulbright programs," said President Wayne A. I. Frederick. "The Fulbright program has a strong legacy of exposing scholars and faculty international research and residency that will advance each individual to new heights in their careers and studies."
The Fulbright U.S. Student Program is an opportunity for young professionals and recent graduates to pursue international graduate studies, advance their research, explore teaching worldwide and network with more than 390,000 Fulbright scholars in more than 160 countries.
Those selected for The International Education Administrators (IEA) seminars will create empowering connections with the societal, cultural and higher education systems of other countries. They have the opportunity to learn about the host country's education system as well as establish networks of U.S. and international colleagues over the course of an intensive two-week grant duration. The Fulbright Specialist Program provides an opportunity to serve as consultants for 2-6 weeks at an academic institution abroad providing insight and learning about the curriculums, faculty development and institutional planning.
"We are excited for our students, alumni and faculty departing for Fulbright grants in 2021." said Kari Miller, director of the Center for Honors and Scholar Development. "The Fulbright experience remains an extraordinary opportunity for our community to research, teach and travel abroad in an increasingly global and interconnected world."
U.S. Fulbright Student Program Grant Recipients:
Erick Boone
Alumnus, Class of 2018
Communications - English Teaching Assistantship to Cote d'Ivoire
"I am deeply honored to have been selected to receive the Fulbright award to Cote d'Ivoire. I hope to use this time working as an English Teaching Assistant to explore the country's history and culture while sharing with my students the story of my own."
Jacquelyn Chin
Alumna, Class of 2019
Psychology - English Teaching Assistant to Argentina 
"I am a writer, organizer, and early-career psychologist. My life goal is to provide free holistic therapy to Queer Black and Latinx communities. As a 2020-2021 Fulbright Fellowship recipient, I will be serving as an English Teaching Assistant in Argentina, where I will be exploring psychotherapy in Latin America and hosting cross-cultural book clubs and meditation sessions. I will use this fellowship opportunity to develop cross-cultural community-based intervention prospects and improve my Spanish fluency while sharing my African American culture."
Sara Swetzoff
2021 Doctoral Candidate
African Studies - Research Grant to Ethiopia
 "My objective as a career educator is to re-center Africa in the teaching of global affairs and international relations. My Fulbright research focuses on the resilience of a shared Ethio-Yemeni community of migrant workers and refugees who left Yemen during the ongoing war and settled in Addis Ababa, Ethiopia. All credit goes to my department: HU's Pan-African approach and the enduring legacy of the 'Howard School' of international affairs provided the necessary intellectual home for this research."
Faculty and Staff Program Recipients:
Fulbright Research Scholars (long-term):
Janelle Burke, Ph.D.
Associate Professor
Director of the Interdisciplinary Environmental Studies Program
Research Award to Austria
"I will be headed to Vienna, Austria where I will study the evolution of Alpine plants, based at the Natural History Museum, Vienna. I am very excited to have been awarded the opportunity to travel to Vienna. The Natural History Museum houses one of the oldest and most comprehensive collections of plant specimens for my study area. By using a historic specimen record of Alpine plants, I hope to be able to make predictions about how current and future climatic trends will affect their reproduction and distribution."
Fulbright Specialist Program (short-term):
Jennifer Thomas
Associate Professor of Broadcast Journalism
Department of Media, Journalism, and Film
Cathy Hughes School of Communications
Research Award to Rhodes University in Makhanda, Eastern Cape Province of South Africa
"I plan to spend six weeks at Rhodes University in Makhanda and partner with the University's School of  Journalism and Media Studies. I visited and presented a lecture to faculty and students there during my 2018 week-long visit as the invited guest for South Africa's Media Freedom Week celebration."
Fulbright International Education Administrator (IEA) Award (short-term):
Patricia Y. B. Talbert, Ph.D., MPH, MS, CPHA, CHES, cPHN
Associate Dean of Academic Affairs and Administration   
College of Nursing and Allied Health Sciences
France International Education Administrators Seminars Program
"I am honored. This is an opportunity for me to learn from other scholars about the international higher education system, network and establish partnerships, and explore daily higher education operations with French international education professionals. I appreciate having the chance to view systems, analyze, and then explore how to improve operations. It is my practice to do things better and be more efficient in all things."
# # #
About Howard University
Founded in 1867, Howard University is a private, research university that is comprised of 13 schools and colleges. Students pursue studies in more than 120 areas leading to undergraduate, graduate and professional degrees. The University operates with a commitment to Excellence in Truth and Service and has produced one Schwarzman Scholar, three Marshall Scholars, four Rhodes Scholars, 11 Truman Scholars, 25 Pickering Fellows and more than 165 Fulbright recipients. Howard also produces more on-campus African-American Ph.D. recipients than any other university in the United States. For more information on Howard University, visit www.howard.edu
Media Contact: Imani Pope-Johns, Imani.popejohns@howard.edu    
*** After publication, two Howard alternates for appointed as Fulbright Scholars. Congratulations to Lydia Johnson, who will participate in the English Teaching Assistantship to Panama. Congratulations to Adisa Vera Beatty, who will conduct research in Jamaica.