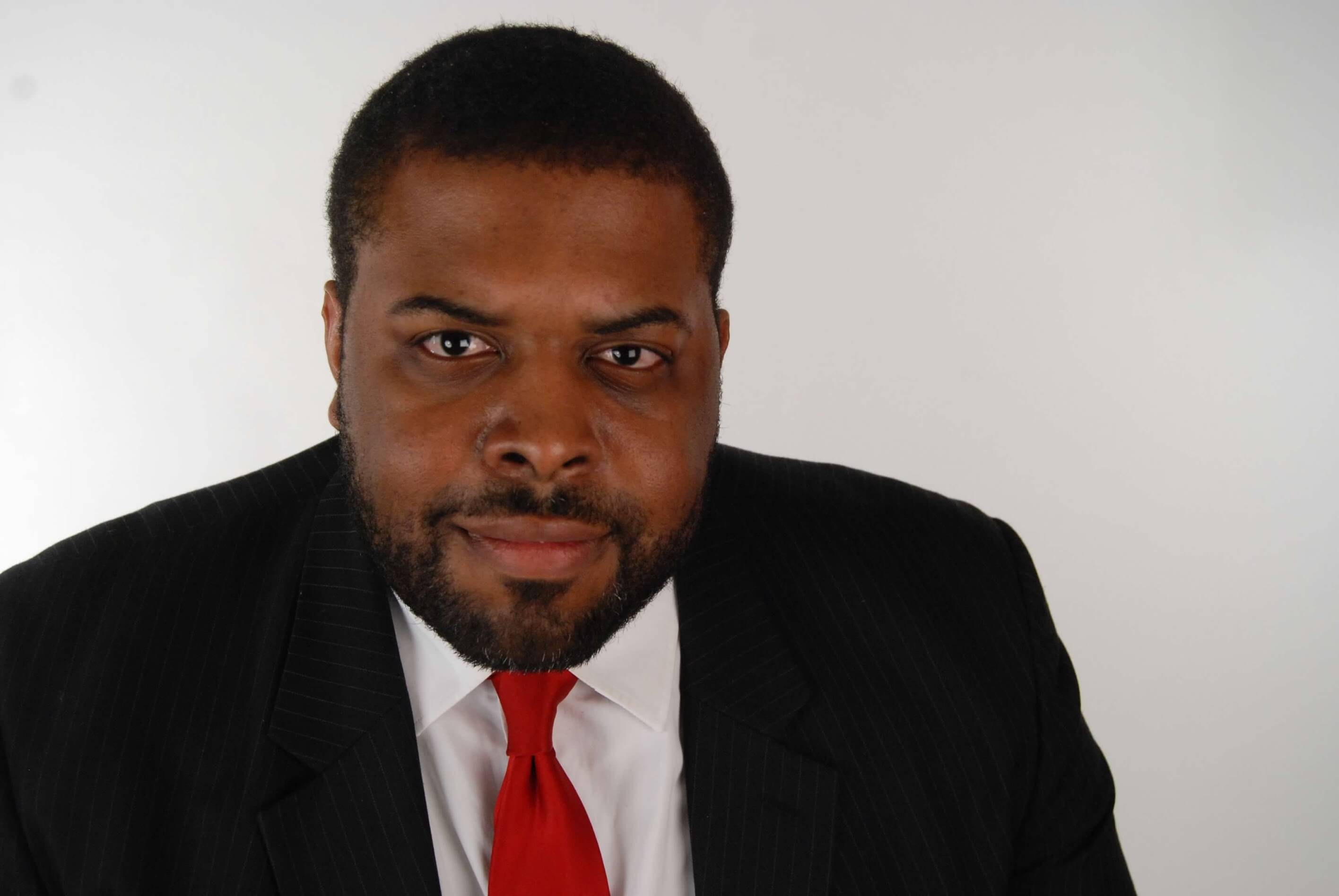 WASHINGTON – Howard University is pleased to announce a newly endowed scholarship, starting with more than $200,000 raised, created in memory of alumnus David Neal McGruder, Esq. The scholarship will support students who serve others and fight for justice. 
When McGruder (B.A. political science,'93) passed away unexpectedly on Christmas Day 2020 at age 49, his wife Depelsha Thomas McGruder (B.A. broadcast journalism,'94) knew the best way for loved ones to honor his legacy was by supporting students at his beloved Alma Mater. 
"David loved the history, strength and brilliance of Howard University," said Depelsha McGruder, chief operating officer at the Ford Foundation and founder of Moms of Black Boys United, Inc. "As former national fundraising chair of the Howard University Alumni Association, he was also dedicated to securing its future, financially. I am heartbroken by losing him and encouraged that family and friends believed in David's vision enough to donate generously. We will continue to raise additional funds to build this endowment that will live at Howard University in perpetuity. I want our young sons, Garrett and Grant, to see the enduring legacy of their father." 
President Wayne A. I. Frederick thanked the McGruder family for celebrating David's memory through an enduring gift to his Alma Mater that will live on through the lives of the next generation of Howard University students. 
"This gift from family and friends of David McGruder has tremendous symbolic significance as well as real-world impact," said President Frederick. "By any standard of measurement, David did a tremendous amount of good in his life. And through this endowment, his legacy of justice will continue in the next generation of students. On behalf of Howard University and the future changemakers who will benefit from this generosity, I am tremendously grateful for David's life of service and those who have chosen to pay tribute to him through this gift."
About the scholarship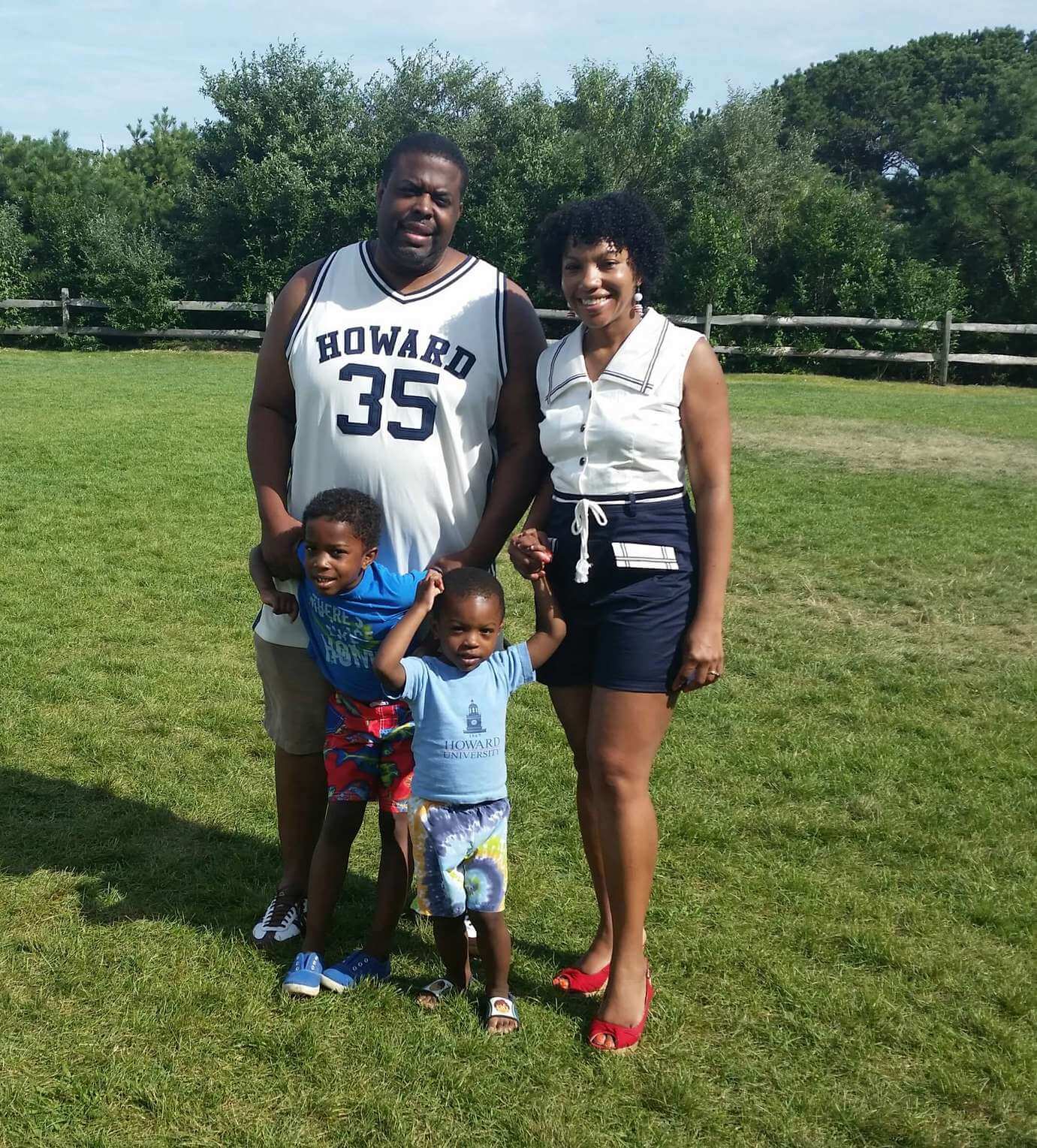 The David McGruder Scholarship for Service and Justice is awarded to students who display a high degree of integrity, moral character and a demonstrated commitment to community service and ensuring equity and justice for all. To learn more about the scholarship fund, click here. 
This partial scholarship will be awarded to two students who will receive the scholarship annually as long as they remain enrolled at Howard University and continue to meet the criteria. Preference will be given to rising sophomores from certain geographic areas. After they graduate, two new scholars will be selected for the multiyear award.
Students must be able to articulate a clear vision and purpose for their lives that is linked to how they will serve the community and work toward justice for all. All majors are welcome to apply as long as career objectives are aligned with these goals.
About David McGruder
David McGruder, a native of Los Angeles, California who earned his Juris Doctorate at USC Law School, pursued a career in law and always fought for justice for his clients. He often represented young people of color who were wrongly accused of crimes or in the wrong place at the wrong time. He also represented many union workers and laborers to ensure they received fair treatment in the workplace. In addition, David performed community service his entire life, including serving as the second employee in the education program at Martha's Table when he was a student at Howard; volunteering for a mental health nonprofit organization; organizing mock trial programs for young people to learn about the criminal justice system; serving on the board of the 1City Youth Project, a community-based afterschool program in Bedford Stuyvesant, Brooklyn; and serving as a founding board member of Moms of Black Boys United, Inc. David received the Community Service Award from his former employer, the Bronx District Attorney's office, and a Distinguished Alumni Award from the Howard Alumni Club of New York.
David's deep love for Howard was lifelong. His parents, Bedford Neal McGruder (B.A., Electrical Engineering '62) and Deanna Powell McGruder (B.A., Biology '62) met and fell in love on the campus of Howard University. 
# # #
Media Contact: Alonda Thomas, Alonda.Thomas@Howard.edu