WASHINGTON – (Ocotber 10, 2018), Howard University alumna and Executive Vice President and Chief Strategy Officer of Foote, Cone, Belding (FCB) Global, Vita M. Harris, will be honored by the Missouri School of Journalism on October 16 for her superior achievement work in the advertising field. The proud two-time alumna of the School of Business is staunchly committed to advancing diversity-and-inclusion efforts, as well as guiding and mentoring young women with their careers in advertising and marketing, along with those who are still looking to get their start in the industry.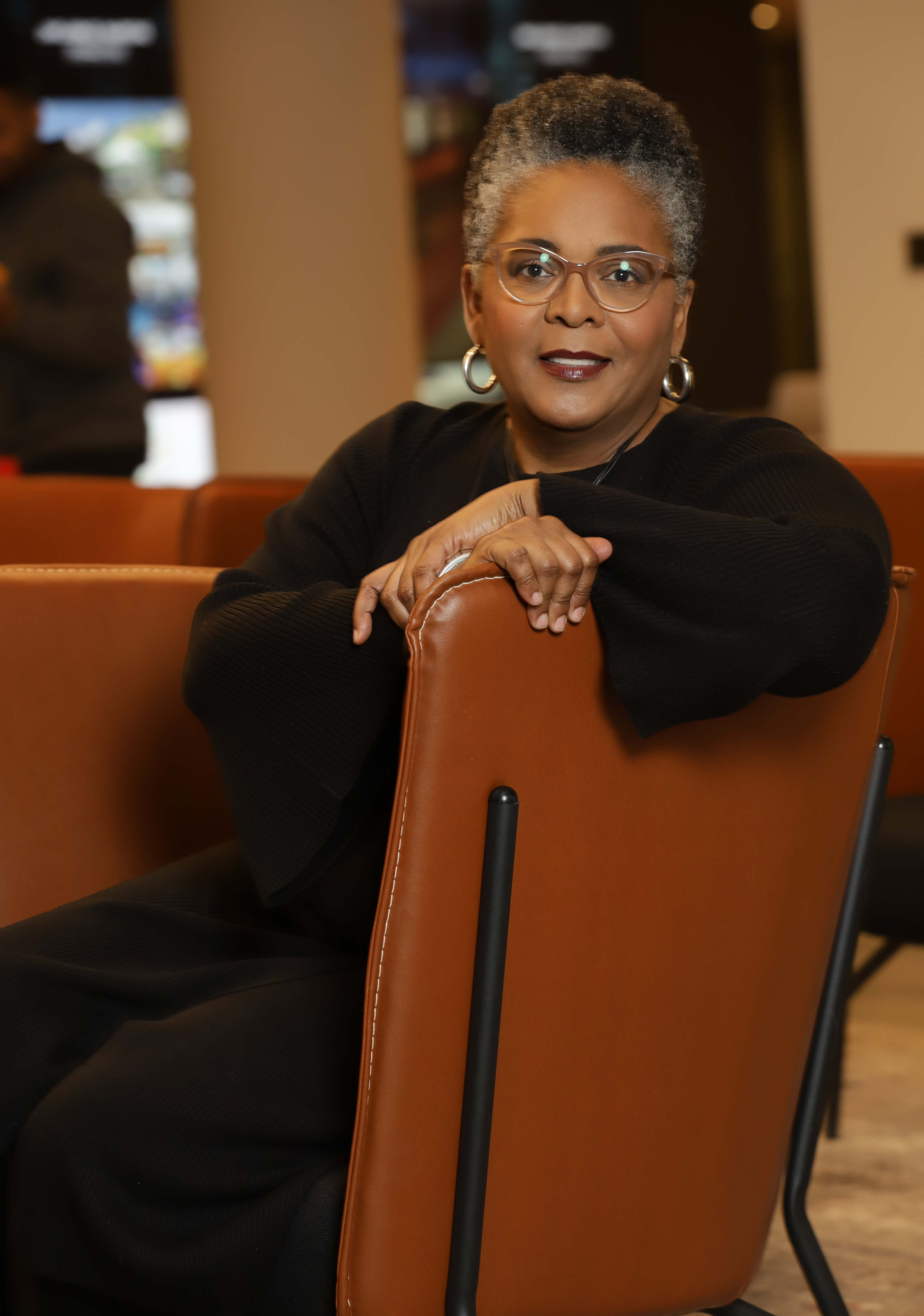 "I am truly honored and humbled to be receiving the Missouri Honor Medal from the Missouri School of Journalism," said Harris. "It is a privilege to receive such a prestigious distinction and to be recognized alongside my seven peers."
Harris serves on the board of the ANA Educational Foundation and is a member of The Ad Council's Campaign Review Committee. She also judges for the Effie Awards, the Advertising Research Foundation David Ogilvy Awards, the ADCOLOR Awards and the IPG Inclusion Awards.
Among her many accolades, Harris was named one of the 4A's 100 People Who Make Advertising Great in 2017. In 2016 and 2013, she was named to Black Enterprise's "Top Women Executives in Marketing and Advertising." She was featured in Black Enterprise's 2011 Power Issue as one of its "Top Executives in Marketing and Advertising" and was recognized as an ADCOLOR Award Legend in 2010. In 2006, she was named to The Network Journal's "25 Influential Black Women in Business."
Harris wasn't always in the field of advertising as a strategic planner, having spent several undergrad summers as an intern in banking and upon graduation she was accepted into sales training program for a major marketer. Through these experiences, Harris found a passion for advertising and knew she wanted to pursue a job in this industry.  
"I took on various jobs to pay the rent. One happened to be with a market research company in Maryland. I was doing surveys and consumer research," said Harris.  "The owner felt that I was great at providing consumer insights. She mentioned that I should go to New York City and consider advertising. It took about a year for me to get into the field."
Now she's with FCB, one of the largest global advertising agencies in the world, having held various positions over the past 22 years of her 34-year career. Harris joined the company as senior vice president and director of strategy and planning, and is now executive vice president and chief strategy officer.
The Missouri School of Journalism, announced their excitement in honoring her, noting that Harris "is a pioneer in strategy, planning and research, and a dynamic leader in the advertising world."
Suzette Heiman, a professor in strategic communication for the Missouri School of Journalism, noticed Harris' achievements in the C-Suite of advertising.
"As the chief strategy officer at FCB Global, Vita Harris plays a central role in the success of the agency's multinational roster of clients. Her knowledge, insights and talents are valued in the C-suite, and she is one of only a handful of black women to have earned a seat at the table where key decisions are made," said Heiman.
"Vita is a proactive leader, one committed to diversity and passionate about empowering young women, particularly those of color, to set high goals for themselves."
Harris noted that she's excited about and encouraged by the next generation of talent. She's ready to step aside for this up and coming group to make a real change in advertising.
"Our industry needs to reflect the diversity of the country [it is] within. It's about talent and merit. Hopefully, I have helped to break down barriers for others."
# # #
(pictured above: Howard University alumna and Executive Vice President and Chief Strategy Officer of Foote, Cone, Belding (FCB) Global Vita M. Harris. Photo courtesy of Vita M. Harris)
About Howard University
Founded in 1867, Howard University is a private, research university that is comprised of 13 schools and colleges. Students pursue studies in more than 120 areas leading to undergraduate, graduate and professional degrees. The University operates with a commitment to Excellence in Truth and Service and has produced four Rhodes Scholars, 11 Truman Scholars, two Marshall Scholars, one Schwarzman Scholar, over 70 Fulbright Scholars and 22 Pickering Fellows. Howard also produces more on-campus African-American Ph.D. recipients than any other university in the United States.  For more information on Howard University visit www.howard.edu
Media Contact: Imani Pope-Johns, Imani.popejohns@howard.edu