WASHINGTON – Howard alumna Lisa Charles Lewis ('85) has established a scholarship for the Howard University College of Nursing and Allied Health Sciences in honor of her late mother, Shirley Smith Charles, a member of the Howard University Hospital family. This six-figure endowment is one of the largest single gifts ever given to the College of Nursing and Allied Health Sciences.
Shirley Smith Charles joined the Howard University Cancer Center as a health educator in December 1978. Earlier that year, Mrs. Smith Charles had lost her mother to cancer, and, as a result, was impassioned to improve access to screening and early detection of cancerous conditions for all people.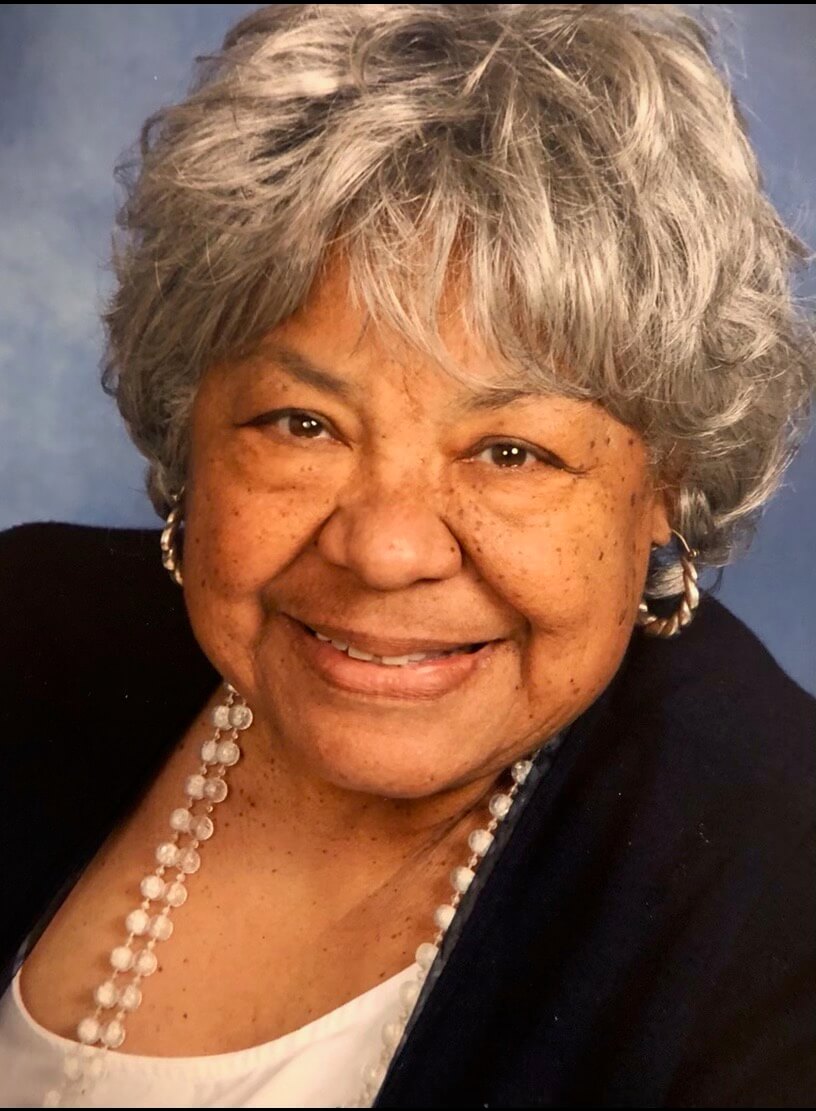 "My mother dedicated years of her tenure at the Cancer Center working on community outreach efforts, which educated the public about all aspects of cancer, specifically cancer prevention and early detection. She volunteered hundreds of hours with the American Cancer Society and other cancer awareness programs, while advocating for patients in need of treatment or supportive care," said Charles Lewis. 
Shirley Smith Charles worked at the Howard University Hospital for 24 years, culminating her service as manager of the ambulatory care clinic in 2002. She was not the only one in her household committed to prioritizing the health of the community. Her husband, Leslie Charles, MD, ('60) completed his premedicine undergraduate training at Howard, which further exposed her to the academic complexities and financial sacrifices endured by so many health care students.
"It gives us tremendous joy to establish a scholarship fund in honor of my mother, and through this endowment, our family is continuing her passionate work towards finding a cure for this dreadful disease. Providing financial assistance to nursing students who are dedicated to caring for the sick and possess an interest in oncology are of interest to us," says Charles Lewis, who is joined by her brothers, L. Derek Charles, Robert D. Charles and Wayne C. Charles and her husband, David Baker Lewis, in establishing this scholarship. "Our hope is to impact the lives of students as sincerely as my mother did. She would be pleased to reward students who demonstrate academic excellence and she would be fully committed to easing the financial burden of students who encounter financial obstacles in completing their college education."
The scholarships will be awarded to undergraduate nursing majors in the College of Nursing and Allied Health Sciences who demonstrate leadership and/or service in the community while pursuing studies in oncologic nursing in preparation for a career in the field. Selected students will be in good standing and demonstrate need for financial assistance as determined by the University's Office of Financial Aid. Awarded scholarships will also include students who are single parents or who are being supported by a single parent. The recipients will be known as Shirley Smith Charles Nursing Scholars. 
"The work of Shirley Smith Charles as an educator-pioneer at Howard University Hospital sets the pace for so many. The generous gifting led by her daughter serves as a beacon of hope. The family joins Lisa in honoring Shirley Smith Charles at Howard University Hospital," says Gina Brown, Ph.D., RN, MSA, FAAN, dean of the College of Nursing and Allied Health Sciences. "The scholarship will help countless numbers of nursing students within the College of Nursing and Allied Health Sciences become successful practitioners within the field of nursing. I am humbled and honored to work with Lisa Charles Lewis in bestowing such a generous and heartfelt gift to honor the memory of her precious mother. We salute Shirley Smith Charles and Dr. Leslie Charles' legacy of raising such children of promise and strength who understand how important it is to give back to the University. We again express our sincere gratitude."
# # #
About Howard University
Founded in 1867, Howard University is a private, research university that is comprised of 13 schools and colleges. Students pursue more than 140 programs of study leading to undergraduate, graduate and professional degrees. The University operates with a commitment to Excellence in Truth and Service and has produced one Schwarzman Scholar, three Marshall Scholars, four Rhodes Scholars, 11 Truman Scholars, 25 Pickering Fellows and more than 165 Fulbright recipients. Howard also produces more on-campus African-American Ph.D. recipients than any other university in the United States. For more information on Howard University, visit www.howard.edu.
Media Contact: Imani Pope-Johns, public relations manager, Imani.popejohns@howard.edu