WASHINGTON - The American Academy of Nursing has selected Howard University Dean of the College of Nursing and Allied Health Sciences, Gina Brown, Ph. D., MSA, RN, as a 2020 Fellow, representing Howard University as one of 230 fellows. Brown will be inducted in a virtual ceremony recognizing her significant contributions to health and health care at the Academy's annual Transforming Health, Driving Policy Conference, taking place virtually October 29-31, 2020.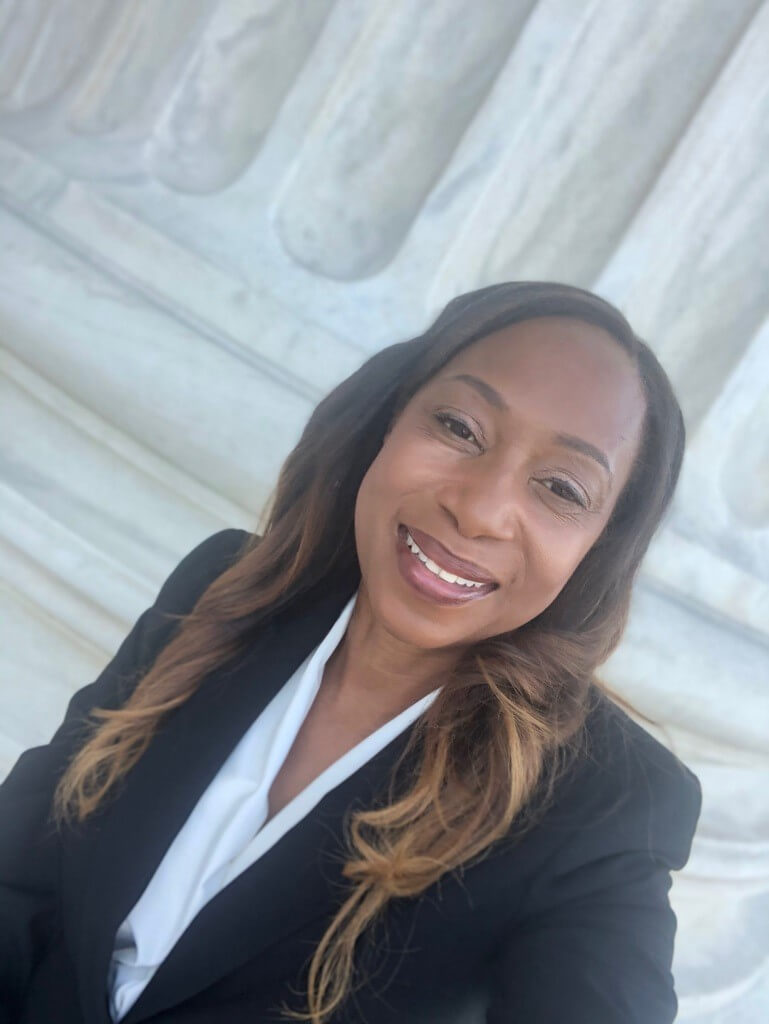 "Dean Brown's induction in the American Academy of Nursing is a high honor and a testament to her contributions to nursing and her leadership in the College of Nursing and Allied Health Sciences," said Provost and Chief Academic Officer Anthony Wutoh, Ph.D., Rh.  Her focus on servant-leadership and commitment to the education of the next generation of leaders speaks volumes. We celebrate this honor with Dean Brown, and congratulate her on this accomplishment."
In addition to her wide academic experience in many areas, including traditional, adult, and online learning, she currently manages student academic experiences in addition to the academic accreditation process for all programs in the college. Brown's career is dedicated to building infrastructure for sustained opportunity and educational excellence in programs serving underrepresented nursing and allied health students. An important factor in eradicating health disparities is the incongruency among the healthcare workforce and the service population.
Brown contributes directly to closing this gap by strengthening programs serving hundreds of vulnerable and underrepresented students, so they may successfully join, and ultimately lead, the nursing workforce. The national and international curricula that she has assisted in designing builds capacity and addresses health disparities and inequities in addition to cultural competencies in a sustained and collaborative way, in alignment with the Academy's health equity goals.
"I am humbled, excited and honored to be inducted as a Fellow of the American Academy of Nursing (FAAN). As a nurse, becoming a Fellow has been a life-long dream which not only affects me, but allows me to stand on the shoulders of other African American Nurse leaders," said Brown, who has more than 25 years of experience in the field throughout North America, Asia, and Africa as a professional educator and nurse.
For more than 15 years, Brown has written numerous articles in both Christian and scholarly journals, which have worldwide circulation. She was the first dean for the School of Graduate and Professional Studies at Columbia Union College (now Washington Adventist University) and held the title of associate vice president simultaneously. Brown also held the position of dean at the School of Health Professions, Science and Wellness at Washington Adventist University and worked there for 12 years.
According to the American Academy of Nursing, the newest Fellows represent 39 states, the District of Columbia, the U.S. territory of Guam, as well as 13 countries. The Academy is currently comprised of more than 2,700 nursing leaders who are experts in policy, research, administration, practice, and academia that champion health and wellness, locally and globally.
Through a competitive, rigorous application process, a committee of elected Fellows review hundreds of applications and select new Fellows based on their contributions to advance the public's health. Induction into the Academy is a significant milestone in a nurse leader's career in which their accomplishments are honored by their colleagues within the profession.
"As a fellow, I'll be able to contribute to health policy, set benchmarks, and share evidence-based practice with the global community. I'm blessed to be able to do all of that during my tenure here at Howard," said Brown.
###
(Photo: Headshot courtesy of Gina Brown, Ph. D., MSA, RN)
About Howard University
Founded in 1867, Howard University is a private, research university that is comprised of 13 schools and colleges. Students pursue studies in more than 120 areas leading to undergraduate, graduate and professional degrees. The University operates with a commitment to Excellence in Truth and Service and has produced one Schwarzman Scholar, three Marshall Scholars, four Rhodes Scholars, 11 Truman Scholars, 25 Pickering Fellows and more than 165 Fulbright Scholars. Howard also produces more on-campus African-American Ph.D. recipients than any other university in the United States. For more information on Howard University, visit www.howard.edu
Media Contact: Imani Pope-Johns, Imani.popejohns@howard.edu