WASHINGTON – (October 8, 2018), Howard University junior Jada Buford appears in the critically acclaimed Starz docuseries, America To Me, airing Sundays at 10 p.m. ET. In 2016, Buford, who studies television and film with a focus in African American studies at Howard, was filmed during her senior year at Oak Park and River Forest High School in an affluent neighborhood of Chicago. As America to Me cameras follow Buford, she develops into a provocative young filmmaker, hopeful to attend Howard University to pursue film. She is one of the 12 students featured in the series, highlighted in seven episodes of the 10-part special. America To Me focuses on racial equity, an important topic for high schoolers across the country. Buford is able to highlight those concerns from the perspective of a Black, female student, an angle that The Atlantic, Hollywood Reporter and Chicago Tribune admire.
"I decided to allow cameras to follow a year in my high school life, because I thought I could be a voice for the black girls that get left out of the conversation when we're talking about racial equity in education," said Buford.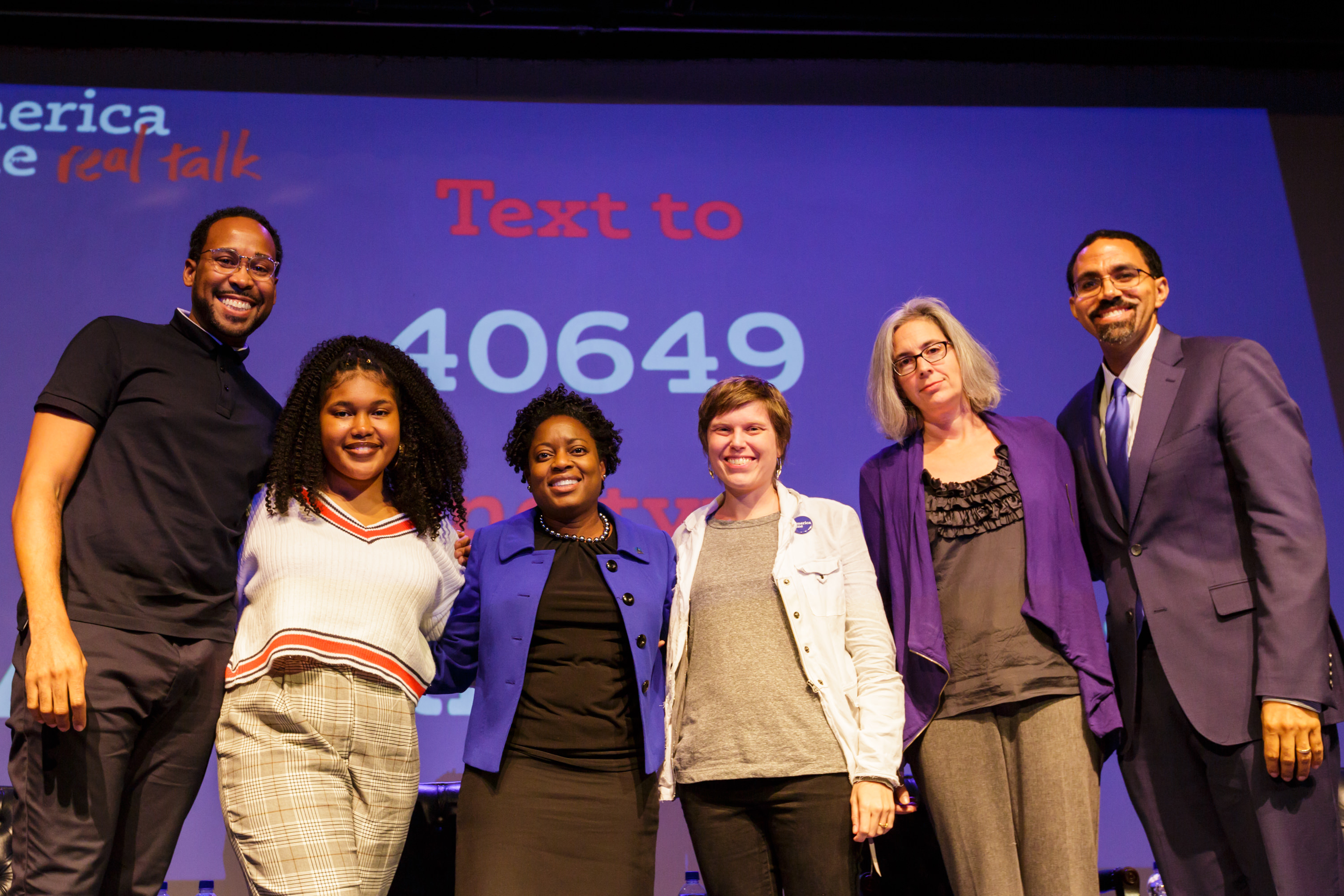 Buford was able to speak to an audience of Howard University students, faculty and community members curious about the docuseries and her film work as part of Participant Media's Real Talk 10-city rollout that is using the series as a catalyst to seed a national conversation around issues of race and equity. Buford expressed her concerns about racial inequality and what she gained from the series.
 "America to Me explores the issue of racial equity within the US education system," said Buford.  "The main issue is that we live in a country where everyone does not have access to equitable education. People should watch America to Me because it's something everyone has experienced or witnessed in their educational journey at some point in life."
As the film crew documented her senior year in high school and at home, Jada used her voice to challenge her peers and high school community on the racial inequities she witnessed and experienced in school. In the show, a year goes by and we will see Buford blossom as an aspiring filmmaker channeling her activism through a short documentary on colorism titled, "the color complex" and a mini web series titled, "Dear OPRF." The web series tackles provocative issues, such as the use of the "N-word," microaggressions she experiences from her teachers and classmates, and the myth of reverse racism.
"From the moment Jada came to our attention, it was clear that she was a student we needed to follow in the series," said Steve James, director of America to Me.
"She is such a passionate activist and artist. She is the kind of inspiring young person that has come to define her generation of young black activists, and one of our best hopes for lasting change."
To watch America To Me docuseries visit: https://www.starz.com/series/americatome/episodes
# # #
(pictured above: Participant Media hosts special guests with Jada Buford at Howard University to discuss America to Me. Photo by Les Talusan).
About Howard University
Founded in 1867, Howard University is a private, research university that is comprised of 13 schools and colleges. Students pursue studies in more than 120 areas leading to undergraduate, graduate and professional degrees. The University operates with a commitment to Excellence in Truth and Service and has produced four Rhodes Scholars, 11 Truman Scholars, two Marshall Scholars, one Schwarzman Scholar, over 70 Fulbright Scholars and 22 Pickering Fellows. Howard also produces more on-campus African-American Ph.D. recipients than any other university in the United States.  For more information on Howard University visit www.howard.edu
Media Contact: Imani Pope-Johns, Imani.popejohns@howard.edu