WASHINGTON, (October 30, 2018) – Howard University student Tiffany Hoyd, has been selected as the 2018 Rhoden Fellow, funded by ESPN. Hoyd is striving to be a sports analyst in a field with far less women than men. Media, Journalism and Film Department Chair Yanick Lamb assisted in the selection of Hoyd, whom she describes as the perfect candidate. Hoyd exudes charisma and keen interest in sports and reporting.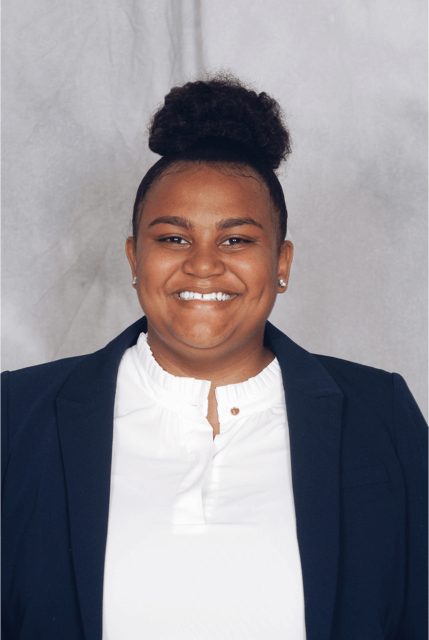 "I'm forever thankful to Professor Lamb for selecting me as one of the students to take on the Undefeated office this past Spring," said Hoyd.
Funded by ESPN, the Rhoden Fellowship launched in 2017 as a two-year program founded by former New York Times award-winning editor-at-large and sports columnist William C. Rhoden. The fellowship – established as part of The Undefeated's mission to develop new voices and serve as an incubator for future sports journalists of color – is open to outstanding undergraduate students at HBCUs. This is the second year that a Howard University student has become a fellow. During the inaugural year former Hilltop editor-in-chief, Paul Holston, was selected as a fellow.
As part of the program, the Fellows work as stringers during the academic year covering and reporting sports, as well as general news at their respective universities for The Undefeated's HBCU vertical. They also create and produce weekly multimedia content – host and produce podcasts addressing resonant issues and topics affecting young people. During the summer, the Fellows work 40-hour weeks at ESPN offices in New York City and The Undefeated in Washington, D.C., where they gain first-hand experience in all aspects of sports journalism.
Hoyd extends her thanks to the various faculty members of the School of Communications and the Howard Athletics Department, highlighting their support in helping her secure a position in her dream career as a sports analyst.
"I thank God every day for the people and mentors I've met at Howard. It is my desire to continue my work as a sports analyst and in doing so bring to the world all that I love," said Hoyd. "I'm eager to be a part of this team and have already grown and learn so much with the help of [William] Bill Rhoden, Eryn Mathewson and John X. Miller."
# # #
(pictured above: Tiffany Hoyd of Howard University - courtesy of Tiffany Hoyd).
About Howard University
Founded in 1867, Howard University is a private, research university that is comprised of 13 schools and colleges. Students pursue studies in more than 120 areas leading to undergraduate, graduate and professional degrees. The University operates with a commitment to Excellence in Truth and Service and has produced four Rhodes Scholars, 11 Truman Scholars, two Marshall Scholars, one Schwarzman Scholar, over 70 Fulbright Scholars and 22 Pickering Fellows. Howard also produces more on-campus African-American Ph.D. recipients than any other university in the United States.  For more information on Howard University visit www.howard.edu
Media Contact: Imani Pope-Johns, Imani.popejohns@howard.edu