Toyin Tofade, the former dean of the Howard University College of Pharmacy (HUCOP), will continue to support the University even after she becomes a college president in New York, by establishing a fund for leadership development.
The Alfred and Toyin Tofade Aspiring Leaders Endowed Fund, to launch in the Fall, will benefit at least one faculty member, one staff member and one student each year. Recipients may use it for registration, travel and other costs related to events, meetings or programs that support leadership and professional development.
At an April 20 farewell reception in the Louis Stokes Health Sciences Library, Tofade said, "Everywhere I've gone, I've led with heart." She added that she and her husband Alfred talked and prayed about how to further her work at Howard even after becoming president of Albany College of Pharmacy and Health Sciences in Albany, New York on July 1.
"The whole purpose is to be able to make available small amounts of funds to support faculty, staff and student leadership," Tofade said.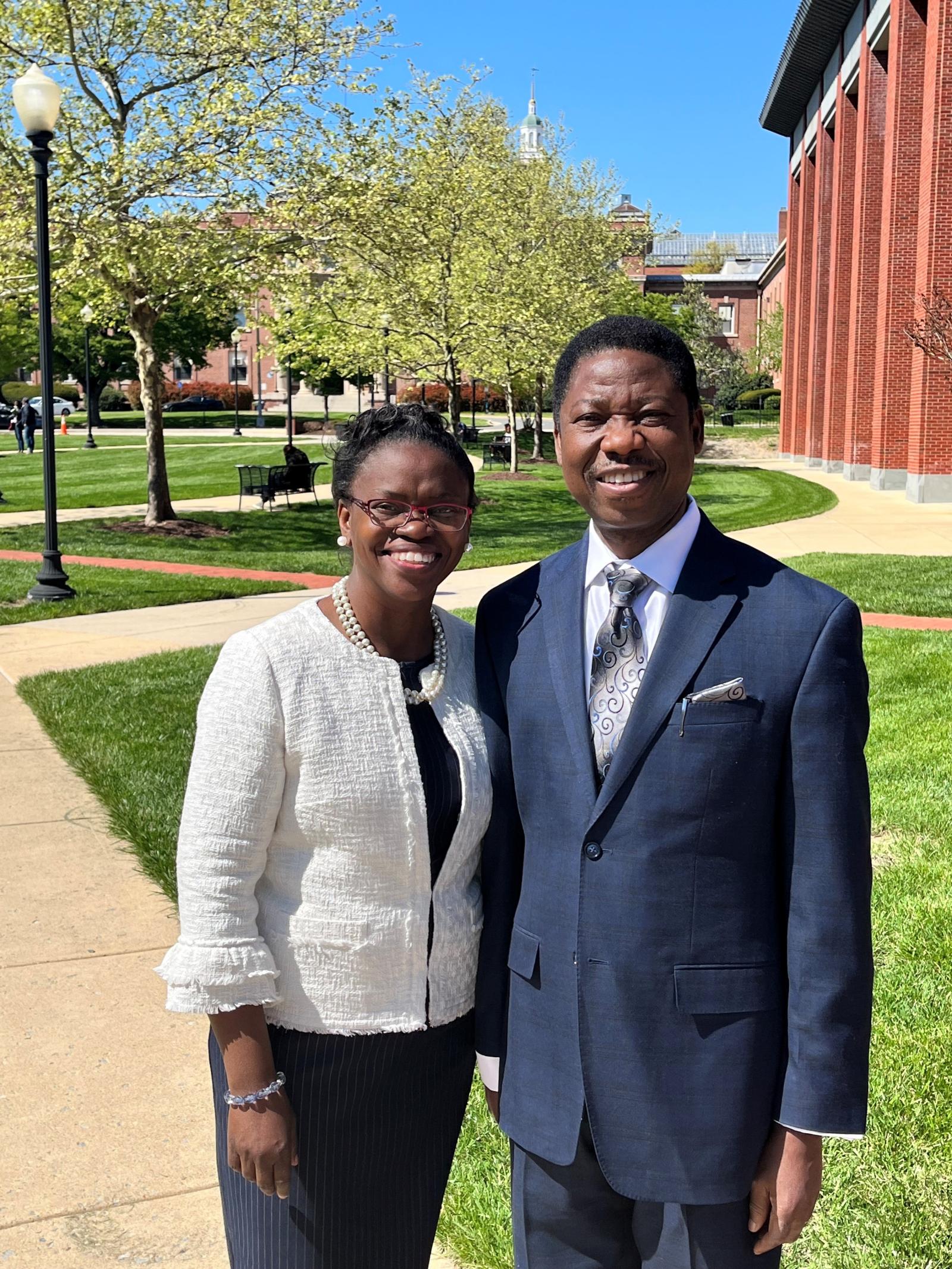 Tofade's time at Howard, which began in 2016, is marked with numerous programs to enhance students' professional careers while in school and afterward. She expanded enrollment and student internships to nearly twice their previous level for the Class of 2021.
HUCOP now has 18 international partnerships in 16 countries spanning every continent, except Antarctica. Under Tofade's leadership, the college created residencies with Walgreens and Trusted Health Plan; created a unique partnership with the Food and Drug Administration and GlaxoSmithKline to set up fellowships in regulatory affairs and policy; and developed partnerships with multiple pharmaceutical companies and clinical practices. In 2022, alumni giving went up to more than 70 percent, and the student residency match rate is at 70 percent.
"We are certainly proud of this accomplishment that she is going forward to serve as the first African American female [president] at Albany. So, their gain is certainly our loss. And I have mentioned in a previous communication to the University community that this is a bittersweet moment for us. Dean Tofade has accomplished quite a bit in her tenure as dean, including the full re-accreditation of the College of Pharmacy," said Howard University Provost Anthony K. Wutoh at the farewell reception.
HUCOP is accredited for eight years, into 2029, from the Accreditation Council for Pharmacy Education (ACPE). Previously, ACPE granted HUCOP only a six-year term.
Tofade previously served in several roles at the University of Maryland School of Pharmacy, including assistant dean of the Experiential Learning Program.