WASHINGTON – In 2018, Brendell Allen of Porterville, Mississippi, came to Howard University as a 16-year-old junior with an associate degree from East Mississippi Community College and the determination to succeed in science and medicine. This May, she will be attending graduation virtually, watching from home with family celebrating another degree on her roster.
"I feel like I've completely changed as a person since arriving on Howard's campus, but the feelings are still the same! I was nervous to be leaving my safe haven then, but excited to begin a new chapter in my life. So, I'm excited to see where my life takes me this time," said Allen.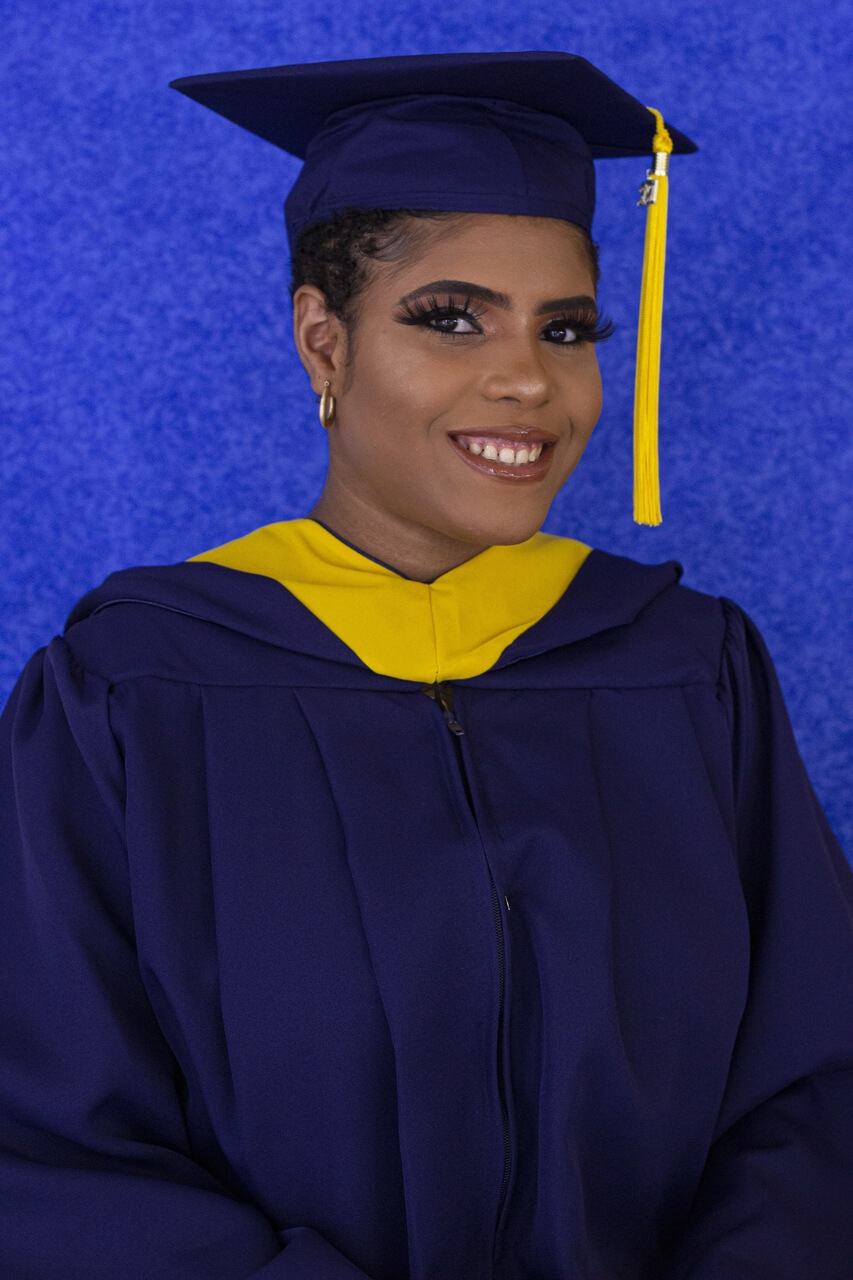 Allen was excited to take her college career to the next level. One thing she learned is that there's no rush to the finish line, and you can change your mind any time.
"I changed my major during my second year at Howard as a senior, and it added another year, but it was worth it. I entered as a biology major, and switched it to my minor. In May, I will earn my bachelor's degree in human performance with a concentration in sports medicine and a minor in biology," said Allen.
When she entered Howard, she was determined to become a cardiothoracic surgeon due to her father's personal experience with health concerns, but that changed slightly.
"Although, I still hope to become a doctor, I am considering all of my options, whether it be athletic training, law or medicine. I know that my ultimate goal would be to help people from my community," said Allen.
While at Howard, she was committed to community service – on campus at Howard, locally in Washington, D.C., and back in her home state of Mississippi. She volunteered with numerous causes and various organizations in different capacities, including the Rita Bright Family and Youth Center in D.C., Howard University (HU) Day of Service, and HU Campus Mentoring Bigs Program. She was selected for the highly competitive Children's National Hospital Volunteer Program, but COVID-19 impacted her opportunity to serve. She was also involved with intramural basketball and the Coalition of Activist Students Celebrating the Acceptance of Diversity and Equality (CASCADE).
Allen, like many Bison, is proud of herself and the efforts she made to achieve Howard alumna status. One thing she would do is repeat this experience again.
"I have learned a great deal about myself, but the most important would probably be that there is always room for growth and improvement!" she said. "There's nothing like being surrounded by your own people while getting an education. I've learned to appreciate it, and my HBCU has opened my eyes to so many things that I wouldn't have discovered anywhere else."
# # #
About Howard University
Founded in 1867, Howard University is a private, research university that is comprised of 13 schools and colleges. Students pursue more than 140 programs of study leading to undergraduate, graduate and professional degrees. The University operates with a commitment to Excellence in Truth and Service and has produced one Schwarzman Scholar, three Marshall Scholars, four Rhodes Scholars, 12 Truman Scholars, 25 Pickering Fellows and more than 165 Fulbright recipients. Howard also produces more on-campus African-American Ph.D. recipients than any other university in the United States. For more information on Howard University, visit www.howard.edu.