Published Date:
Categories: Campus and Public Safety, Student Resources
Supporting Unit: Division of Student of Affairs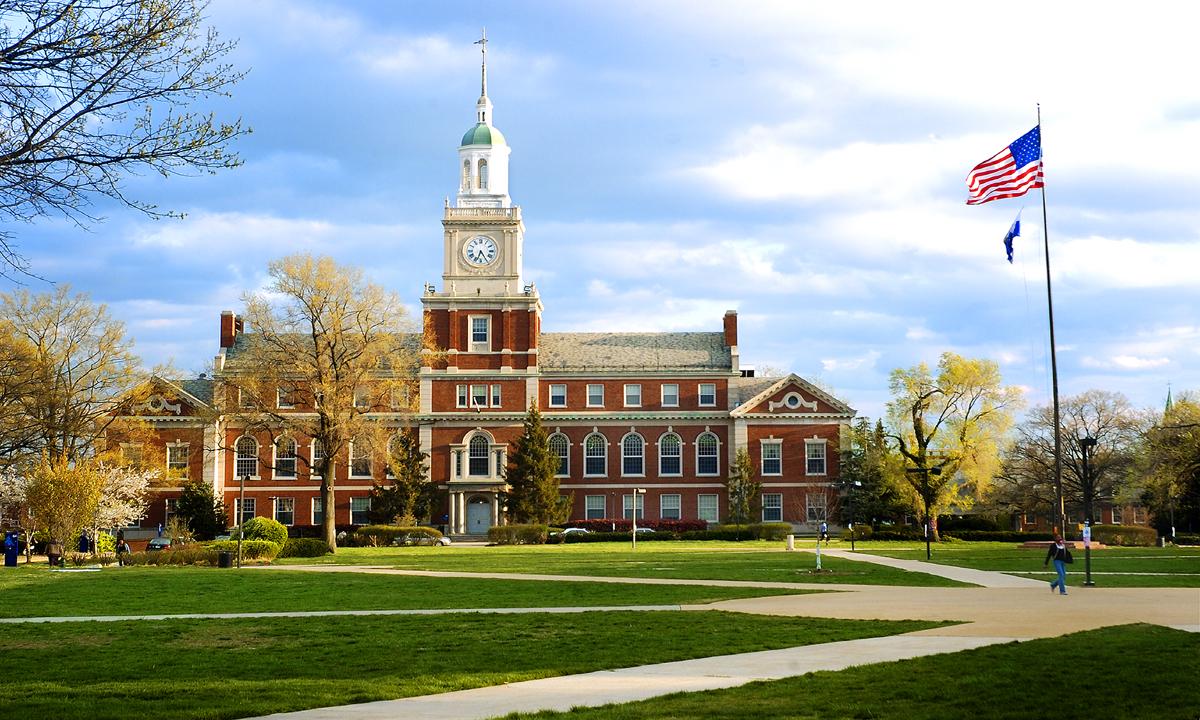 Founders Library
Dear Howard University Community,
As the University navigates our collective concern regarding the violent incidents over the weekend, we want to remind students about the University's resources regarding emotional and mental wellness. In situations like these, it is imperative to pay attention to signs of trauma and anxiety. Our counselors are available and ready to support students during this difficult time. We want you to know that you are not alone on this journey. Professional help, care, understanding, and a range of resources stand ready to embrace you during this time of healing.
Currently, University Counseling Service staff are visiting residential halls and holding individual and group listening sessions to address any concerns, stress, and trauma experienced from the recent events. Staff and case managers in Student Services are also visiting with students in the Towers to offer assistance and support as well.
Shortly after a distressing event, you or someone you know may begin struggling with recurring and intrusive thoughts, vivid nightmares, or flashbacks that transport you back to the event. Heightened anxiety, constant vigilance, and feelings of emotional numbness may also emerge, affecting your ability to concentrate, sleep, and engage in daily activities. It's important to recognize that these responses are normal reactions to an abnormal situation.
If you feel anxious, unsettled, have difficulty sleeping, lack appetite, feel run-down or overwhelmed, you may want to seek professional help. Likewise, if you notice peers struggling mentally, have drastic mood changes, or are acting differently than their typical behavior, you can let a resident assistant, faculty, or staff member know. You can also suggest that they also call one of the support services available on campus.
Students may contact UCS at 202-806-6870.
Employees can also call UCS themselves (202-806-6870) or walk a student in need of services to UCS (2401 4th Street NW-GC07; door under main entrance of the quad).
If the student is in crisis, call UCS (202-806-6870) before 5 p.m. or call the crisis line (202-345-6709) after 5 p.m.
If it is an emergency in which the student's safety is a concern, please contact the HU Department of Public Safety (HUDPS, 202-806-1100), HUDPS Emergency (202-806-7777), call 911, or ensure the student is sent to the nearest emergency room.
MentalHealth.gov provides important resources to anyone in need of immediate assistance. The hyperlink provided here explains how to get immediate help with substance abuse, addiction, or mental health treatment by calling 1-800-662-HELP (4357); when individuals are in emotional distress or are suicidal by calling 988; and in other potentially life-threatening situations by calling 911.
The Office of the Dean of the Chapel also provides a number of wellness support services:
House Calls is a partnership program between the Office of the Dean of the Chapel and the Office of Residence Life. It provides weekly wellness programming to include mindfulness, meditation, and counseling support to students within the residence halls.  Services can be accessed within the residence halls by students who live in campus sponsored residential facilities, and are currently available during move-in.
Howard University students who live off campus can access drop-in wellness services in the Carnegie Building, including Wellness Wednesday which takes place every Wednesday from 12:15 pm-12:45 pm.
Students can also reach out to the Office of the Dean of the Chapel directly at chapel@howard.edu or 202-806-7280 to schedule small group, peer-to-peer, or one on one wellness support facilitated by trained staff and wellness leaders.
We recognize it is critical to manage and treat mental health and urge anyone in need of care or even just with questions to reach out to our resources. As we approach the start of classes, it is important that students, faculty, and staff check-in with their personal well-being and are aware of the various outlets available to assist everyone through this difficult period.
Your emotional well-being matters deeply to us, and if you find yourself grappling with the impact of these events, we encourage you to reach out for the support you deserve. Please remember that seeking assistance is an act of courage and strength, a step toward reclaiming your inner balance and resilience. Together, we can navigate the path toward healing, reminding each other that there is hope, there is help, and there is a community that stands united in its commitment to your well-being.
 
Excellence in Truth and Service,
Cynthia Evers, Ed.D.
Vice President for Student Affairs
Marcus Hemmings, Psy.D., CGP
Interim Executive Director of University Counseling Services