Published Date:
Supporting Unit: Office of the President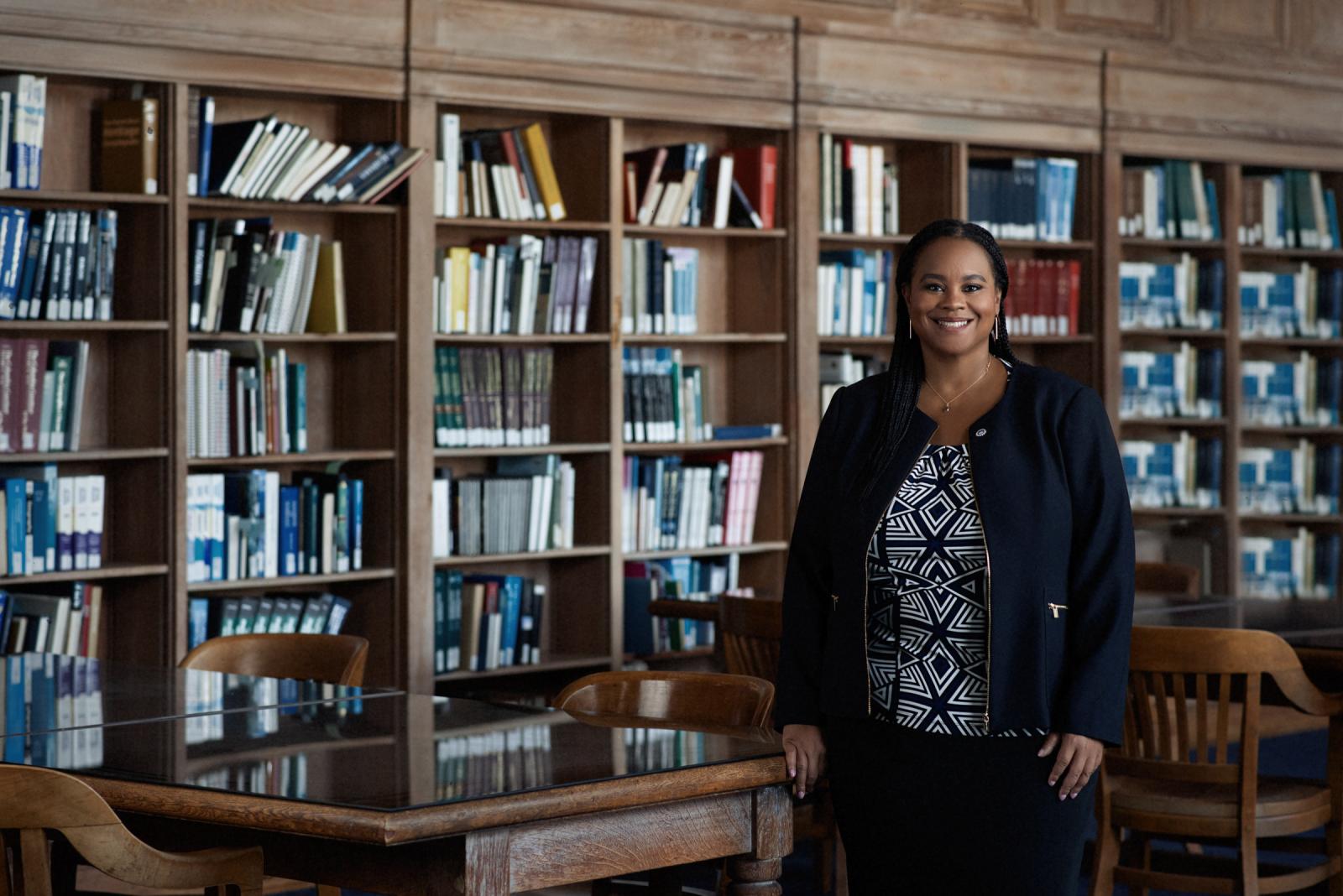 Dear Howard University Community,  
It is with great pride that I announce that Dean Danielle R. Holley has been appointed as the twentieth president of Mount Holyoke College. Her last day with us will be June 30, 2023.  This is a full circle moment for me, because Dean Holley was my very first decanal hire as the president of Howard University, joining our faculty as the dean of the School of Law and a professor of law in 2014. Her presence and impact will be truly missed on our beloved campus.

In every respect, Dean Holley has earned this presidency. Both her academic and professional credentials prove that she is eminently qualified for this position. Now, she has been entrusted with continuing the great legacy of Mount Holyoke and guiding their community into its bright, new future. I cannot think of an educator, leader, or colleague more uniquely equipped for such an incredible responsibility.

During Dean Holley's tenure at the School of Law, she led efforts to raise its national profile, bringing levels of attention to the program not seen in decades. The Howard University School of Law was ranked 110th by U.S. News & World Report in its 2014 law school rankings; since Dean Holley's appointment, the school has trended upwards into the top 100, reaching a peak of No. 91 in 2021. During her tenure, annual fundraising has increased by over 200%. Howard Law has raised over $20 million per year over the past two years, a significant portion including a $10 million gift to create the J. L. Greene Public Interest Scholarship Program. While many law programs have seen an overall decrease in applications, Howard Law has experienced a 67% increase in applications, and a 25% increase in the number of students enrolling in the first-year class.

Additionally, under Dean Holley's leadership, we were able to establish the Thurgood Marshall Civil Rights Center at the Howard University School of Law in 2017. The civil rights center is fueling social change by fostering collaboration between law, policy, scholarship, and grassroots organizing, providing direct litigation support and rigorous policy research, and shaping public discourse on racial equality. This center has and will continue to produce essential work in the years to come, and we owe Dean Holley a debt of gratitude for both her vision and courage.

I am extremely happy for Dean Holley and proud of her countless accomplishments. I have no doubts that she will be an exceptional president for the Mount Holyoke community, but no matter where her life's journeys may take her next, she will forever be a member of the Howard family.

Please join me in wishing Dean Holley the very best in her new endeavors.  
Excellence in Truth and Service,  

Wayne A. I. Frederick, M.D., MBA
Charles R. Drew Professor of Surgery
President