Dear Howard University Community,
Given the successful COVID-19 mitigation strategies that we have employed, we are planning to conduct the Commencement exercises scheduled for Saturday, May 7, 2022 as an in-person, outdoor event, including guests.

Masks and face coverings will continue to be required indoors, and in groups settings outdoors, until further notice. Additional details will be forthcoming regarding Commencement tickets, safety requirements, access to the various school and college ceremonies, and other key information. 
 
The most recent weekly testing data at the University indicated a positivity rate of 0.67 percent through March 18, 2022. The chart below outlines the tremendous decline in COVID-19 positivity since the start of the Spring 2022 semester.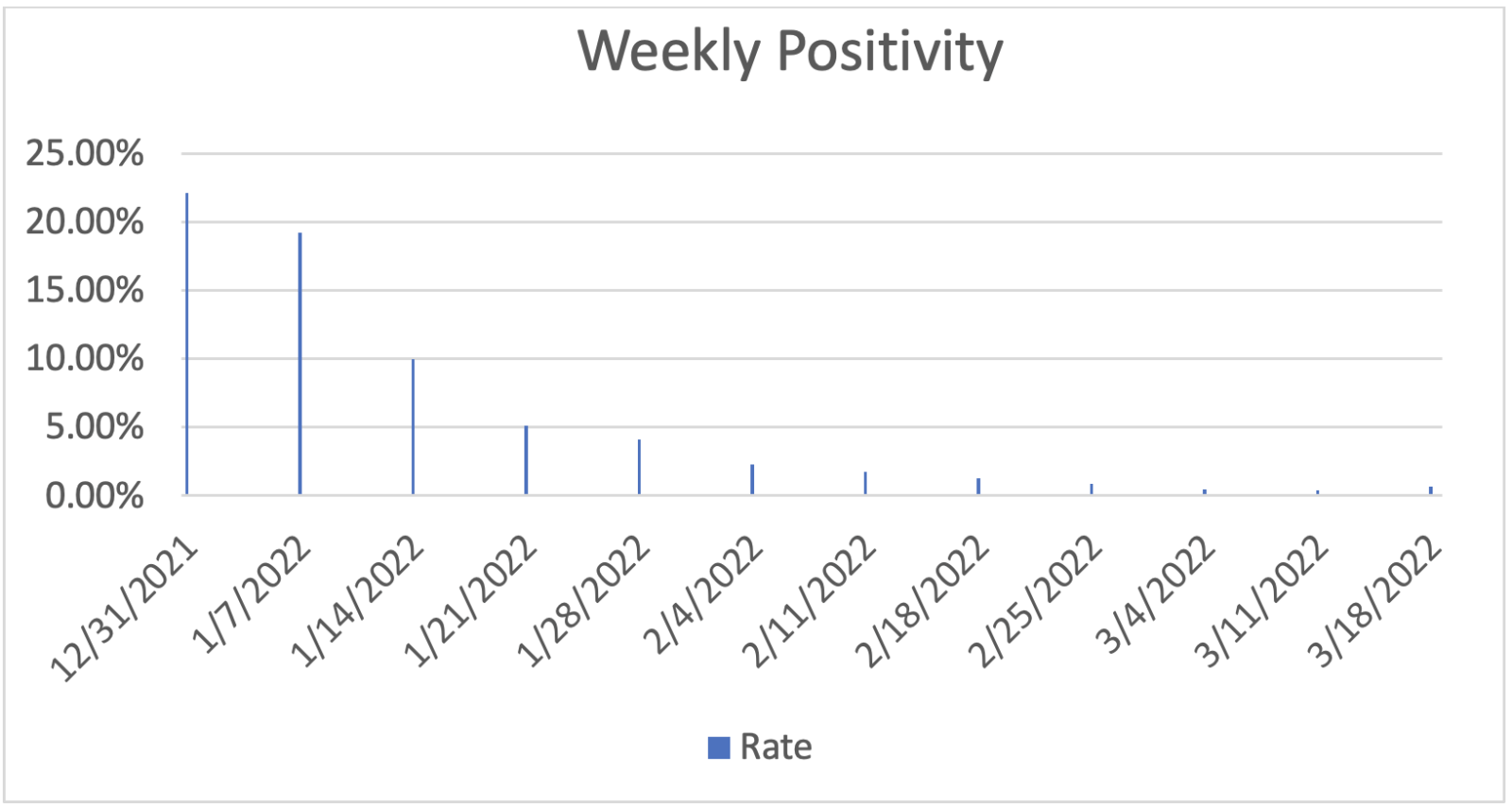 As we are in the period immediately following Spring Break travel, mandatory COVID-19 testing will continue on a weekly basis for the time being. Any changes in the testing schedule will be announced in advance.   

We are continuing to monitor updates in COVID-19 epidemiology locally, nationally and internationally. We will communicate any modifications in our planning as Commencement day approaches. Your health and safety remain our priority, and we will continue to do all we can to provide a safe environment for everyone.

Thank you for your diligence in following our vaccination, testing and daily screening processes, which have served to protect our community. 

Excellence in Truth & Service, 
Anthony K. Wutoh, Ph.D.
Provost & Chief Academic Officer

Hugh E. Mighty, MD, MBA 
Dean, College of Medicine & VP for Clinical Affairs