As women continue to call for equality – in the workplace, in the home, in their government – in the wake of #MeToo, many rallied around the election of Vice President Kamala Harris as a source of pride, hope and proof that this change is possible.
"It's been a movement – a call for women to come together and really unite," says Jennifer Thomas (B.A. '88), associate professor and journalism sequence coordinator in the Department of Media, Journalism and Film in the Cathy Hughes School of Communication. "She represents women of color, as an Indian-American and African-American; as someone with a background in law; and especially for those of us who attended and graduated from an HBCU."
Here are the ways Kamala Harris's election unified women.
Women banded to support and push the Biden-Harris ticket
Across the country, many women assembled to get Joe Biden and Harris elected. The efforts highlighted many other influential women who led the push, including Stacey Abrams, Keisha Lance Bottoms and Biden's press secretary, Symone Sanders – further solidifying Harris' support among women of color.
Women who were active in Black sororities mobilized their sisterhoods to get voters to the polls. Harris' own sorority, Alpha Kappa Alpha Sorority, Inc., and the other Divine Nine historically Black Greek letter organizations, received a lot of national media attention during the election, particularly as an example of what happens when women do band together for the greater good. What it showed, Thomas points out, is how "Black women came together… to turn the tide of this election and make a difference."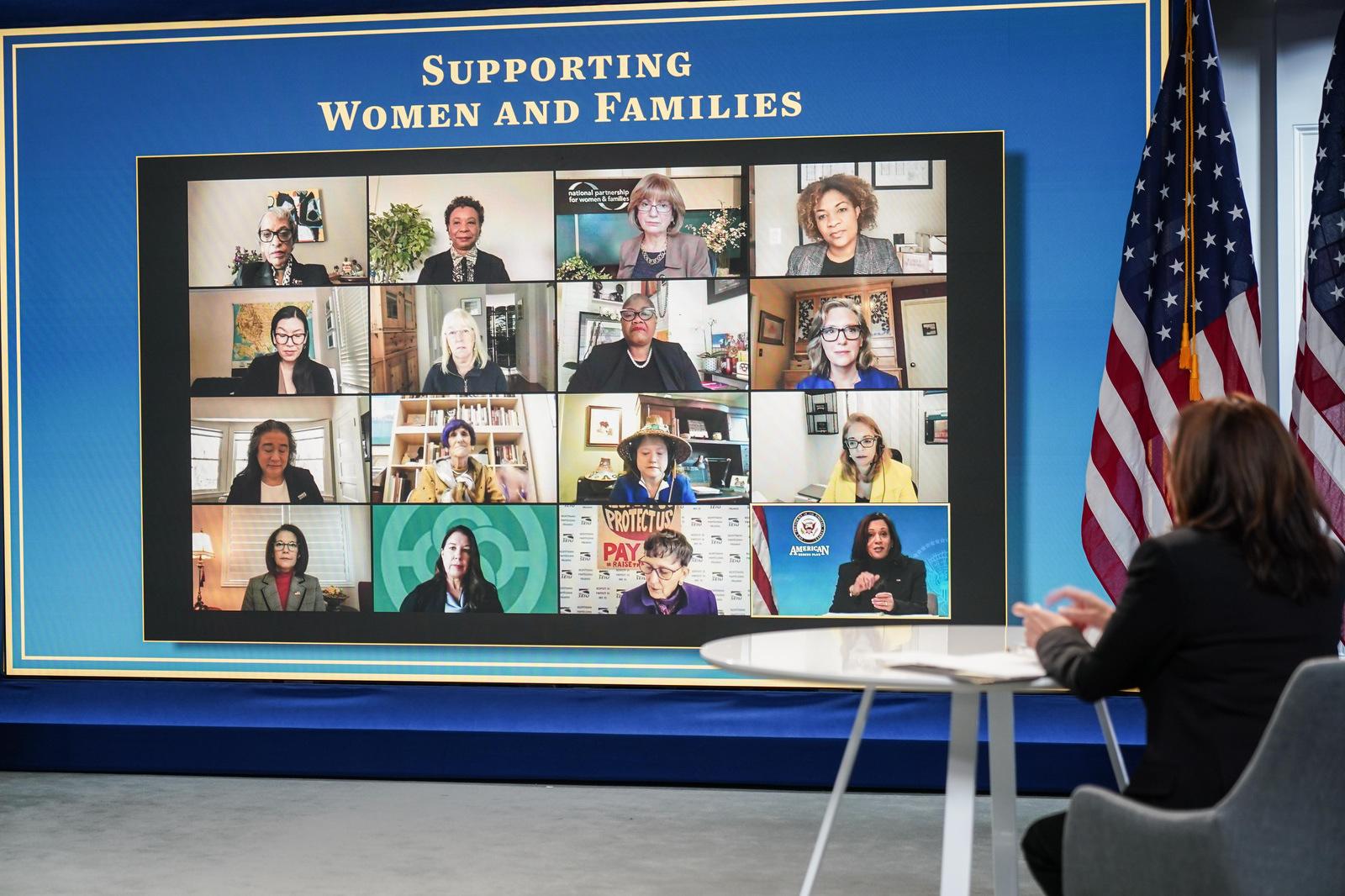 This was an example of women making a difference for a fellow woman, knowing the outcome would change things for all women, says Msia Kibona Clark, Ph.D., associate professor and director of graduate studies in the Department of African Studies. "I know some of the people involved in the campaign felt that [Harris' election] was something bigger than just being the first woman, first woman of color, from an HBCU, who was in a Black sorority. The depth of symbolism of her election is really hard to understate."
Harris is seen as personable, and therefore, "one of us"
Harris has also been described as a personable individual, from her wide smile to the Chuck Taylors she wears on her feet. She grew up with immigrant parents and lived the immigrant story, straddling two cultures and communities: Indian and Black. For that reason, a lot of women, particularly women of color, feel they can relate to her.
"When you strip away all the different titles and adjectives around her, at the core, she is just a very capable and able leader," Thomas says. "This has allowed the world to see what happens when you allow a person just to be."
In her work, she has fought for women's access to proper health care, reproductive rights and equal pay and treatment in the workplace. She has also fought to help children, families and the LGBTQ community. In a recently penned op-ed in the Washington Post, she argued for more support around working women during the pandemic. "When we lift up women, we lift up families, we lift up communities and all of society benefits. This is true in the United States and around the globe," she wrote.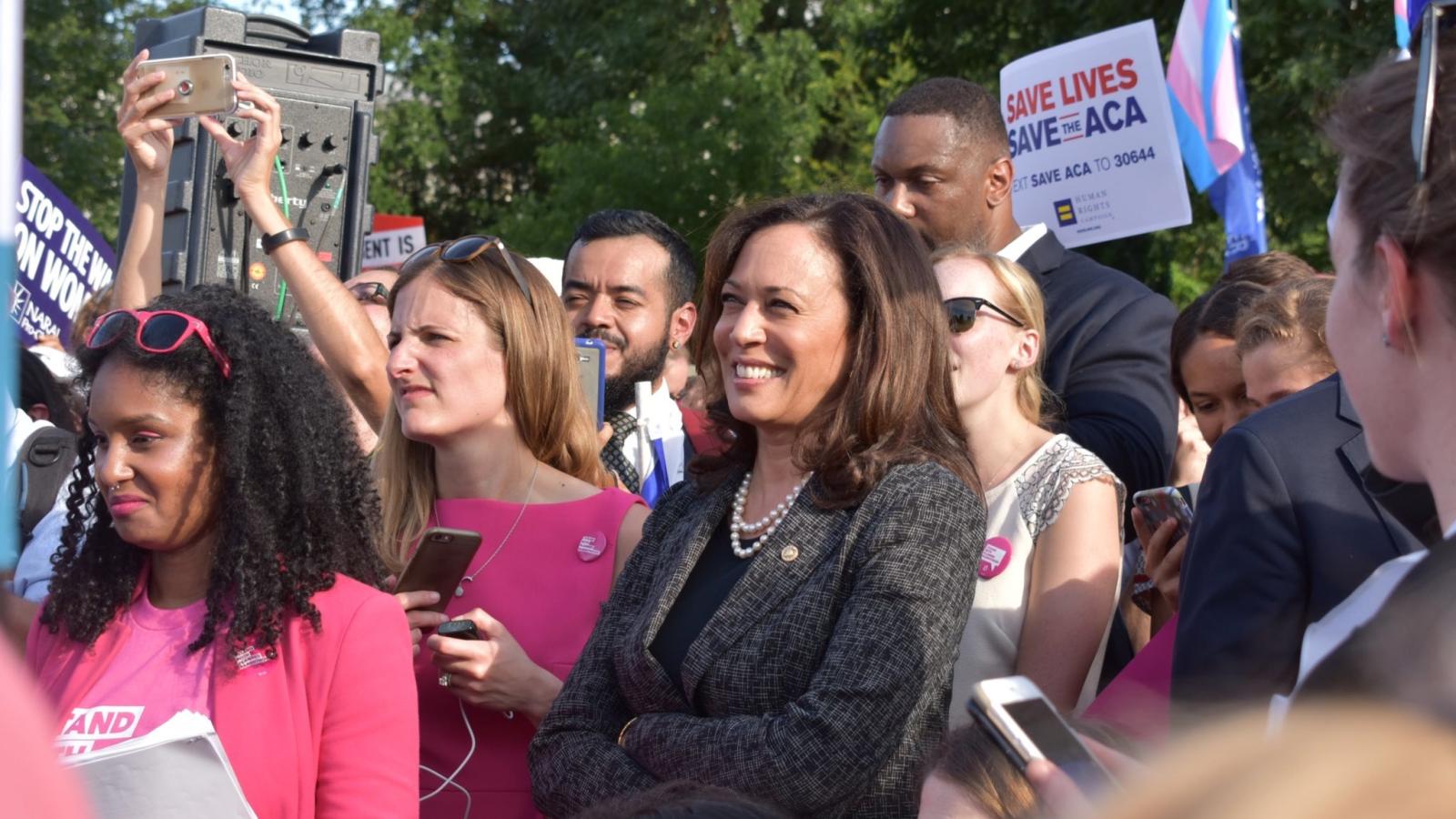 After her debate with former Vice President Mike Pence, Black and Asian viewers jokingly tweeted how she reminded them of a caring, disapproving "auntie" – meaning they could envision her as a member of their family – a position that few candidates have been described as being.
Harris' election encourages other girls and women in new ways
Harris' placement on the national podium as second-in-command, experts note, will undoubtedly push a new wave of other women, especially of color, to pursue leadership positions, whether in politics or elsewhere.
"How can you not look at her and be a political science student or law school student thinking: 'Here's another option, another realistic option'?" Clark says, noting the rise in Black politicians since Barack Obama became president. "I definitely think that Kamala Harris is going to be someone who encourages more women, especially women of color, to enter politics."
Harris' election is bolstered by the emergence of other prominent women leaders in politics, including "the Squad," made up of mostly women minorities in the House of Representatives. Women in Congress, including Harris herself, have made national headlines during Congressional hearings, "giving the people they were interviewing hell," Clark says. These women showed the country that they could "be tough" — and that they were to be taken seriously.
Harris has regularly given credit to women, both in her life and elsewhere, for her career success. She credits many Black women activists who helped pave the way. For example, she used yellow, red and blue in her presidential campaign colors as a nod to Shirley Chisholm, who used the same colors in her 1972 presidential run. She often cites her mother as a role model as well as someone who encouraged her to look beyond the preconceived expectations of women at the time.
"I'm thinking about her and about the generations of women – Black women, Asian, white, Latina and Native American women – throughout our nation's history who have paved the way for this moment tonight," Harris said in her victory speech. "Women who fought and sacrificed so much for equality, liberty and justice for all, including the Black women, who are too often overlooked, but so often prove that they are the backbone of our democracy."