WASHINGTON - WHUT-TV and Howard University were honored with the 2022 Excellence in Innovation Award this week. America's Public Television Stations (APTS) presented the award during the APTS Public Media Summit on February 28.
APTS cited the station's leadership in bringing NEXTGEN TV broadcasting to the nation's capital and its pioneering work in the NEXTGEN TV Digital Learning Lab as determining factors. The award was accepted by WHUT-TV General Manager Sean Plater and Howard University Senior Vice President of Corporate Relations Debbi Jarvis. 
"WHUT is proud to usher NEXTGEN TV into our nation's capital, and we look forward to all of the incredible developments to come that will help us to further serve the Washington, D.C. region," said Plater." I want to thank our various industry partners for their support and the incredible staff at WHUT for their dedication and commitment to seeing this project through."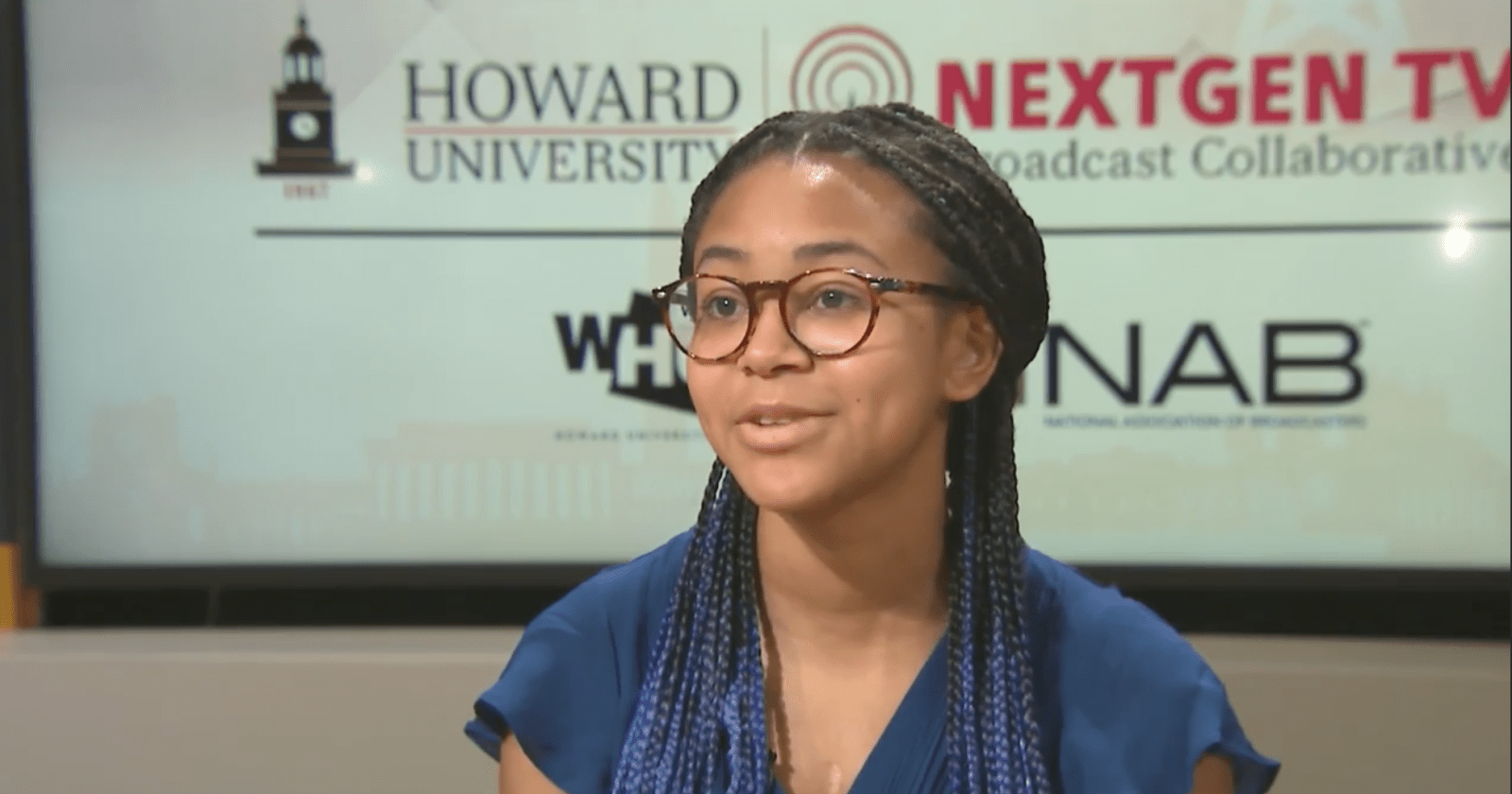 Under Plater's leadership and guidance, Howard University's WHUT launched its NEXTGEN TV service in December, and now serves as the host station for NEXTGEN TV broadcasts for local stations WHUT (PBS), WJLA (ABC), WUSA (CBS), WTTG (FOX), and WRC (NBC). In addition to his work with the NEXTGEN TV partnership, Plater provides leadership for the university owned commercial radio outlet, WHUR 96.3FM, The Howard University Radio Network, and WHUT-TV (PBS) and ensures the stations super serve the DMV (D.C., Maryland and Virginia).
"We are excited about the work happening with WHUT, Howard University students, and the NEXTGEN TV Innovation Lab," said Jarvis. "Our students will be well equipped as the next generation of broadcasters, engineers, and industry innovators." 
Jarvis has oversight of corporate relations at Howard University and is charged with developing and implementing a global strategy for corporate development and the funding of those programs. She also oversees the management of Howard's broadcast properties, WHUT-TV and WHUR-Radio, ensuring their business operations are in alignment with the University's mission.
"This is truly pioneering work, reflecting and enhancing the pathbreaking reputation of a great television station and an iconic university, guided by innovative, dedicated and passionate leaders like Sean Plater and Debbi Jarvis," said Patrick Butler, president and CEO of America's Public Television Stations. "It is my honor to present the well-deserved 2022 Excellence in Innovation Award to WHUT-TV and Howard University."