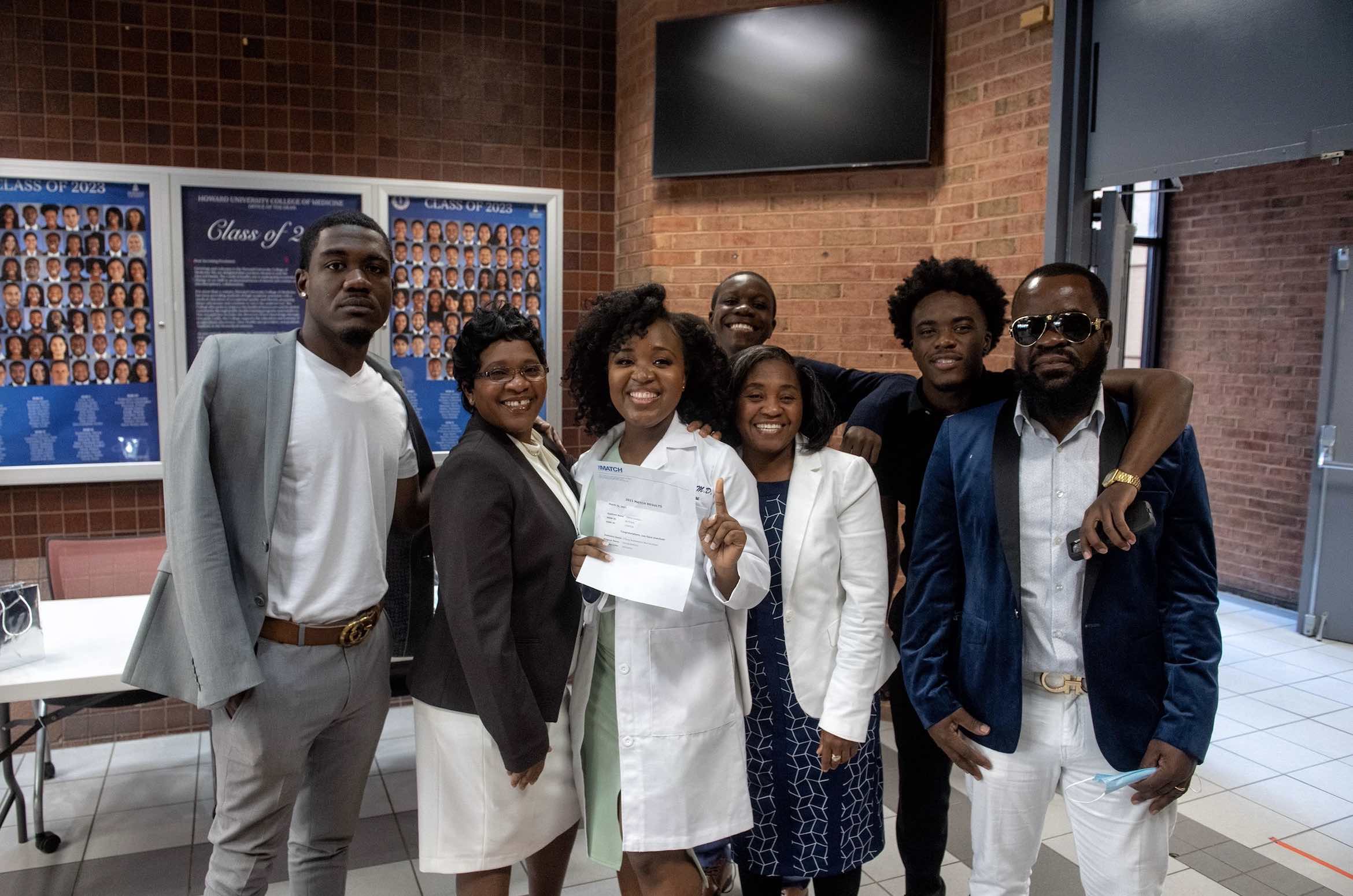 WASHINGTON – A year ago, medical students throughout the nation navigated abrupt changes to their education during the final weeks of the semester. But navigating the next chapter of life is likely to go a lot smoother for the nation's newest Black doctors thanks to last year's large gift by Bloomberg Philanthropies.
Last September, Mike Bloomberg and Bloomberg Philanthropies made a $31.7 million gift to support scholarships for current Howard University College of Medicine students with financial need. The Bloomberg Gift was the largest donation to college's history.
The first class of Howard medical students to benefit from the Bloomberg Gift acknowledged how the award is likely to change their lives as they move into the next phase of their careers.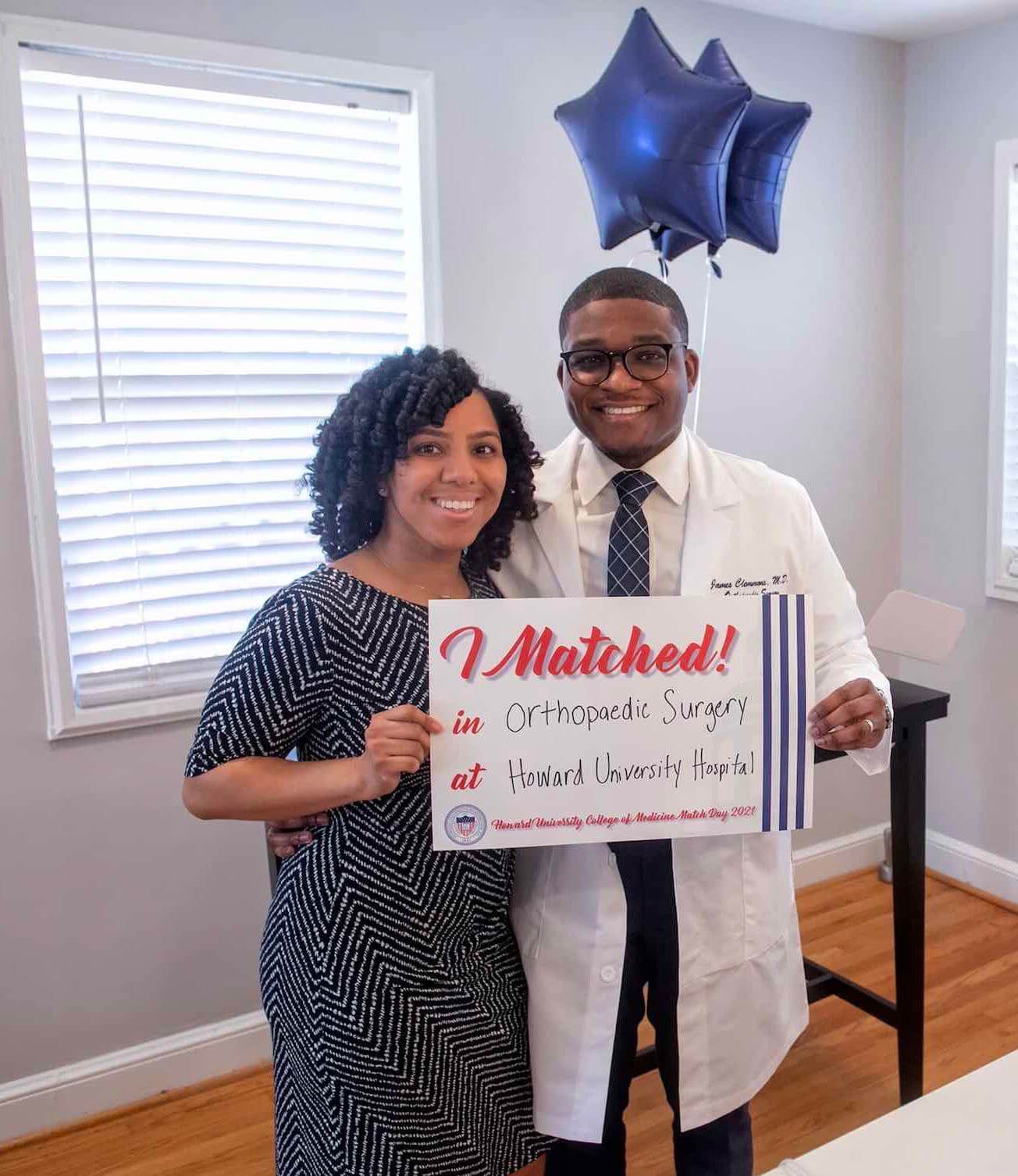 "The Bloomberg Gift was definitely a pleasant surprise, especially coming during all the stress of the pandemic," said James Clemmons, 29, of Columbus, Ga, who will soon begin training as an orthopedic surgeon. "It's one thing to talk about the importance of Black doctors and another to put money behind the initiative. It shows a deep commitment to really produce change and provide equitable healthcare to our country."
The Bloomberg Gift was part of a total $100 million awarded to the nation's four historically Black medical schools over the next four years to help increase the number of Black doctors. For students who benefitted from the award, it meant a loan payback reduction of as much as $100,000. Medical school can typically cost students and their families $200,000 to $300,000.
"To whom much is given much is required," says Cherna Cherfrere, 27, who was born in Haiti and raised in southern Florida. Cherfrere graduates  from medical school this spring and has several more years of training ahead of her as she pursues a dream of becoming a cardiologist.
Cherfrere said she learned of the award after a stressful board exam. "My roommate texted me that Bloomberg had donated $100 million to Black medical schools. "As a first generation medical student and first generation college student, this gift will alleviate the burden of debt accrued during medical school and allow me to pursue positions catered to serving underrepresented populations.  For me, school was payed fully through loans. And that's the reality for majority of minority students."
During Covid-19 pandemic, Cherfrere said family members were asking her to diagnose them for the disease. 
"People put their lives in your hands," she said.  "They look up to and trust you because you have the title doctor. We've been training for this. Howard University prepared us for this."
Tarah Celestin, 31, a graduating medical student from Flushing Queens, NY, said the reduced financial burden will help place Black doctors on a more equal footing with their peers in the industry.
"We tend to not have as much financial support and therefore take out more loans. This is a huge load taken off of us," said Celestin, who is planning to pursue a career as a child and adolescent pyschiatrist.
 Picture (Above): Cherna Cherfrere in the center; and from left to right: Wooshawn Cherfrere, Matilie Sineus, Rosenalia Cherfrere, Nehemiah Cherfrere, Herberd Cherfrere and Michelot Cherfrere.
Picture (Left): James Clemmons with wife, Nailah Gallego Clemmons, M.D.
About Howard University
Founded in 1867, Howard University is a private, research university that is comprised of 13 schools and colleges. Students pursue more than 140 programs of study leading to undergraduate, graduate and professional degrees. The University operates with a commitment to Excellence in Truth and Service and has produced one Schwarzman Scholar, three Marshall Scholars, four Rhodes Scholars, 12 Truman Scholars, 25 Pickering Fellows and more than 165 Fulbright recipients. Howard also produces more on-campus African-American Ph.D. recipients than any other university in the United States. For more information on Howard University, visit www.howard.edu.
Media Contact: Sholnn Freeman, senior communications specialist, sholnn.freeman@howard.edu