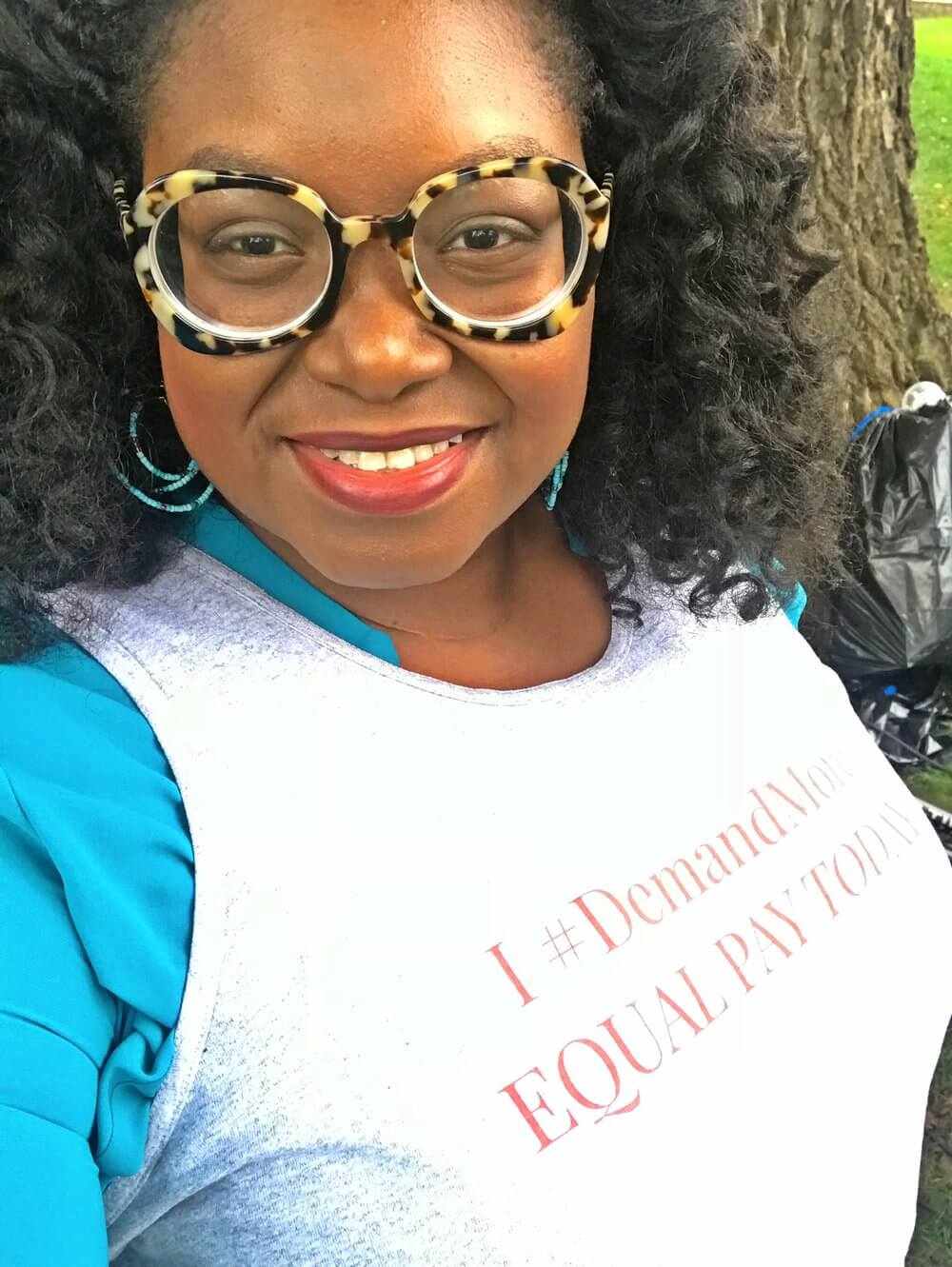 WASHINGTON, D.C. (January 29, 2019) — U.S. Senator Kirsten Gillibrand has appointed Howard University alumna Joi Chaney as senate chief of staff. Chaney, who earned her bachelor's degree in political science from Howard in 2000 and a law degree from Harvard, is one of the two Black chiefs of staff to be hired by returning senators in the 116th congress. This appointment makes her the third Black chief of staff in the Senate. 
"The attention devoted to the need for diversity and inclusion is reaping positive results as we see more people of color being appointed to top positions in the U.S. Senate," says Elsie L. Scott, Ph.D., founding director of the Ronald W. Walters Leadership and Public Policy Center at Howard. "I am especially delighted that two African-American women have been appointed to leadership positions and that one is a graduate of Howard University."
Chaney is the director of Equal Pay Today, a coalition of women's rights, worker's rights, and civil rights organizations working together to close the gender wage gap for all women, including women of color. According to the Los Angeles Sentinel, Chaney will join Gillibrand's office as its chief of staff at the end of January.
Chaney has a long-standing history advocating for equal pay rights, gender equality, and government service. She served in the Obama Administration at the U.S. Equal Employment Opportunity Commission as a political appointee in the Office of the Chair. She also served as policy sirector and counsel of the Senate Democratic Policy Committee under Harry Reid who was senate majority leader at the time. Chaney has also served as director of Government Relations at Planned Parenthood Federation of America.  
"Joi is a proven leader and she embodies the Howard motto of Truth and Service," says Danielle Holley-Walker, dean of Howard School of Law. "From her leadership on the issue of equal pay for women to her work at the Equal Employment Opportunity Commission, Joi has exhibited a deep commitment to creating a more fair and just society. I know she will exhibit those outstanding values and leadership as she works with Senator Gillibrand."
# # #
*Photo courtesy of Equal Pay Day Today website.
About Howard University
Founded in 1867, Howard University is a private, research university that is comprised of 13 schools and colleges. Students pursue studies in more than 120 areas leading to undergraduate, graduate and professional degrees. The University operates with a commitment to Excellence in Truth and Service and has produced four Rhodes Scholars, 11 Truman Scholars, two Marshall Scholars, one Schwarzman Scholar, over 70 Fulbright Scholars and 22 Pickering Fellows. Howard also produces more on-campus African-American Ph.D. recipients than any other university in the United States. For more information on Howard University, visit www.howard.edu.
Media Contact: Misha Cornelius, misha.cornelius@howard.edu