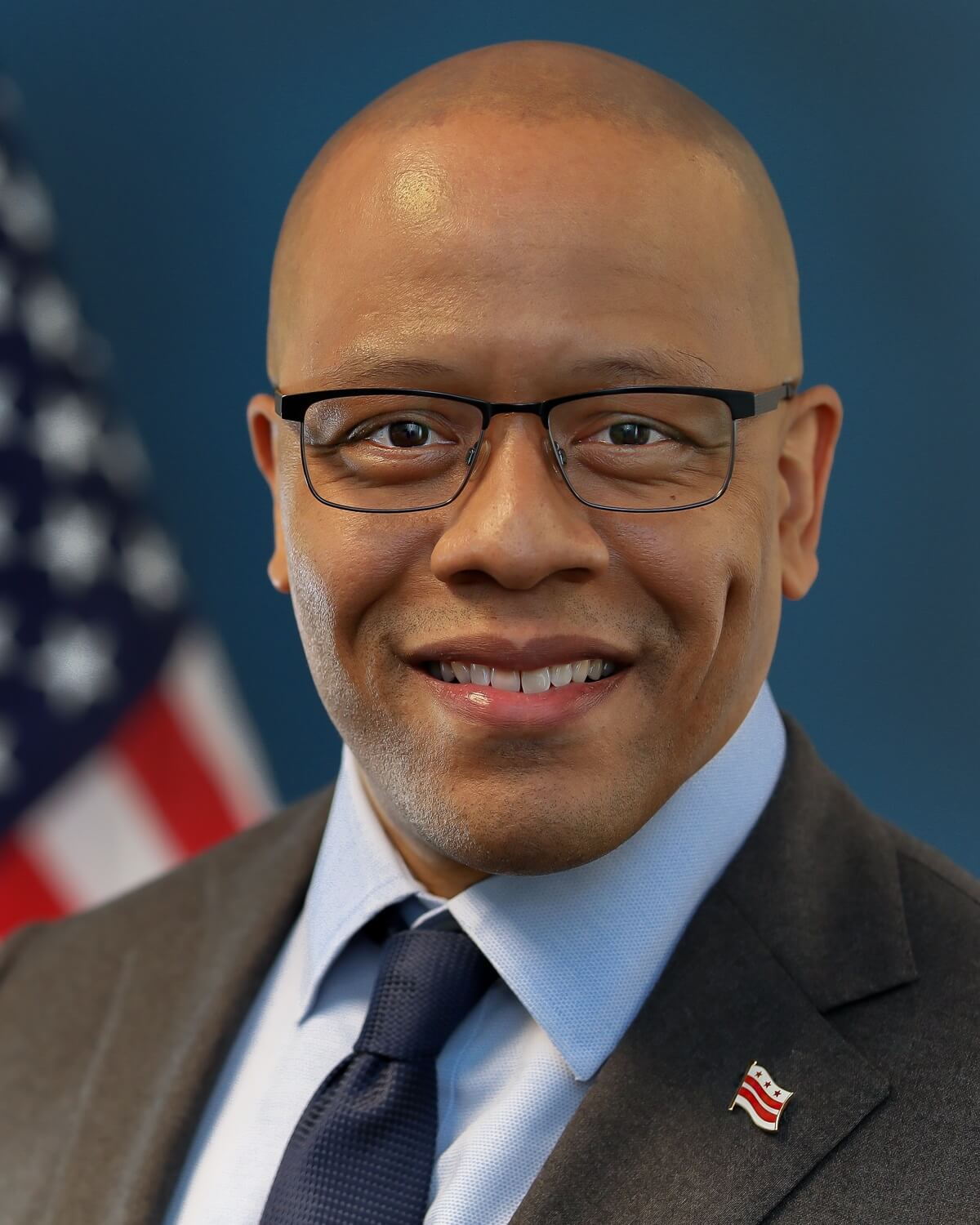 WASHINGTON – The U.S. Department of State's Diplomatic Security Service (DSS) named Howard alumnus Gharun Lacy (B.S. '99) as the deputy assistant secretary and assistant director for the DSS Cyber and Technology Security Directorate. Lacy is a security engineering officer and career member of the senior foreign service. The Cyber and Technology Security Directorate is a crucial part of the Department of State's law enforcement and security strategy that brings together cybersecurity, technology security and investigative expertise to enable the conduct of U.S. foreign policy.
Lacy has been a security engineering officer in the foreign service for more than two decades. Before being named deputy assistant secretary, he served as director of the countermeasures program in the Office of Security Technology and as regional director for security engineering for the Middle East and North Africa. Earlier in his career, he led the Security Engineering Services branch for traveling secretaries of state. Lacy has extensive overseas experience, having led the Engineering Services Center in Baghdad, Iraq and Engineering Services Offices in Bogota, Colombia and Brussels, Belgium. He also opened offices in Brazil and Nigeria.
In addition to his formal responsibilities, Lacy strives to support his fellow colleagues through voluntary activities. Lacy has served on the Bureau of Diplomatic Security's Diversity and Inclusion Working Group, and while posted to Baghdad, he chaired the American Employees Association, which is the largest in the world. Finally, Lacy participated on the Science, Technology, Engineering and Mathematics Panel during the Department of State's HBCU (historically Black colleges and universities) week.
Lacy received a bachelor's degree in mechanical engineering from Howard University in 1999. A very proud native of Washington, D.C., he graduated from St. John's College High School. He is married and has two children. In his free time, he enjoys composing and orchestrating music for media and films.
DSS is the law enforcement and security arm of the U.S. Department of State. Located in more than 170 countries and in 33 U.S. cities, DSS has the largest global reach of any U.S. law enforcement agency.
To learn more about the Diplomatic Security Service, please visit https://www.state.gov/m/ds. For media queries, please contact ds-press@state.gov.
###
About Howard University
Founded in 1867, Howard University is a private, research university that is comprised of 13 schools and colleges. Students pursue more than 140 programs of study leading to undergraduate, graduate and professional degrees. The University operates with a commitment to Excellence in Truth and Service and has produced one Schwarzman Scholar, three Marshall Scholars, four Rhodes Scholars, 12 Truman Scholars, 25 Pickering Fellows and more than 165 Fulbright recipients. Howard also produces more on-campus African American Ph.D. recipients than any other university in the United States. For more information on Howard University, visit www.howard.edu.
About the U.S. Department of State
The United States Department of State (DOS), or State Department, is an executive department of the U.S. federal government responsible for the nation's foreign policy and international relations. Equivalent to the ministry of foreign affairs of other nations, its primary duties are advising the U.S. president, administering diplomatic missions, negotiating international treaties and agreements, and representing the U.S. at the United Nations. 
The U.S. Department of State leads America's foreign policy through diplomacy, advocacy and assistance by advancing the interests of the American people, their safety and economic prosperity. For more information on the U.S. Department of State, visit www.state.gov