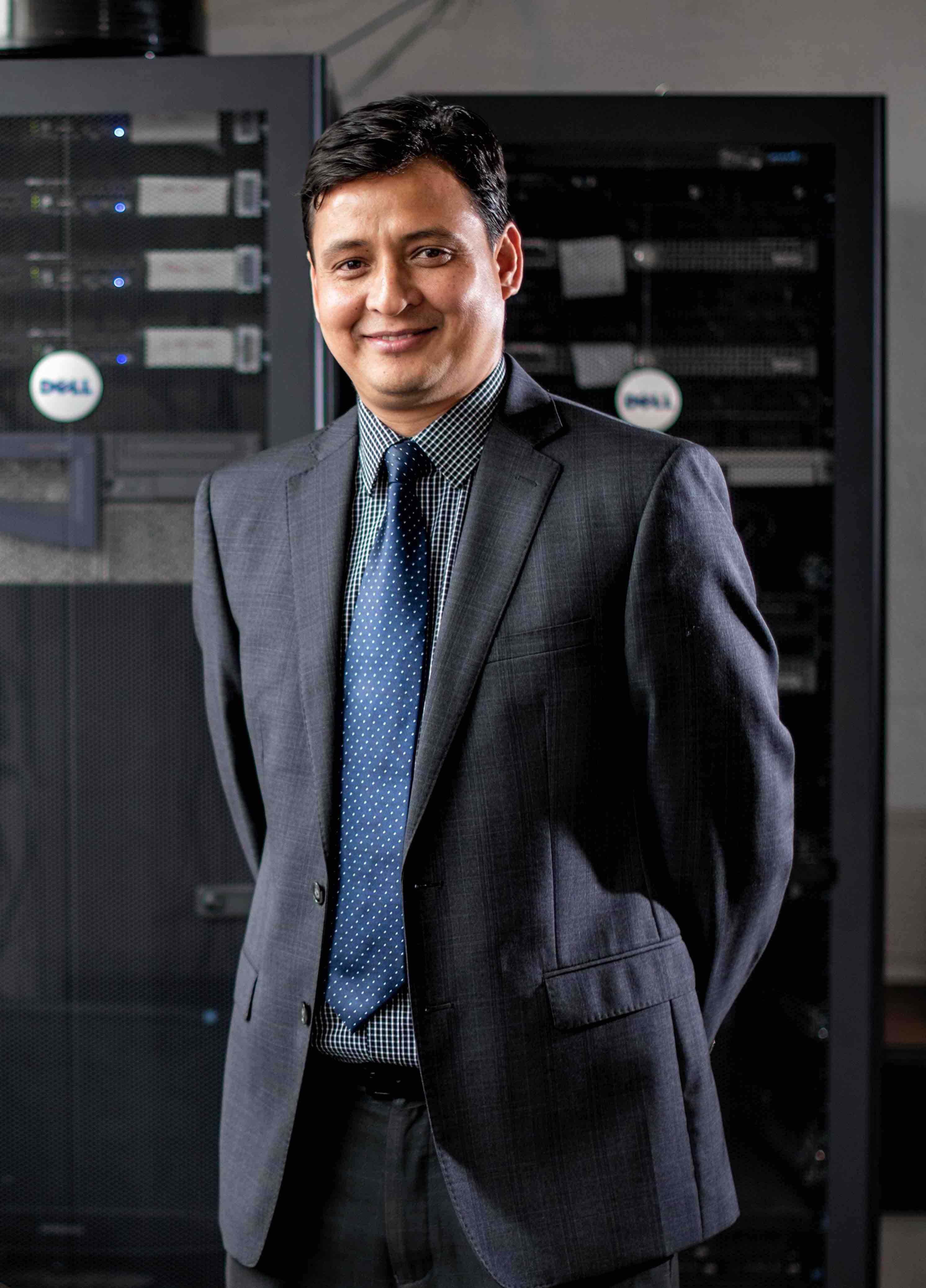 WASHINGTON – Howard University's College of Engineering and Architecture has received a five-year $7.5 million award from the U.S. Department of Defense (DOD) to create a Center of Excellence in Artificial Intelligence and Machine Learning, known as CoE-AIML. The project is led by Danda B. Rawat, Ph.D., professor of Computer Science and director of Howard's Data Science & Cybersecurity Center (DSC2).
The Center of Excellence in Artificial Intelligence and Machine Learning will explore the use of artificial intelligence (AI) and machine learning (ML) in vital civilian applications and multidomain operations. Rawat's research team at Howard University will be working in collaboration with researchers from Old Dominion University.
Rawat said the newly established center will allow for the development of groundbreaking discoveries, creating more reliable AI systems could support a wide variety of applications, including the battlefield, Internet of Things, electronic warfare, counterterrorism, cybersecurity and machine vision.
"We aim to gain a deeper understanding of ML algorithms and AI systems for trustworthiness, fairness, robustness, safety, explainability and reliability for civilian and defense priority areas," Rawat said.
"We're thrilled to announce the new CoE-AIML center at Howard University, a project made possible through Rawat's initiative and leadership," says Bruce Jones, Ph.D., vice president for research at Howard. "We expect the DOD award to advance Howard University's imprint in the areas of machine learning and artificial intelligence research as well as generate countless opportunities for talented African-American and minority researchers."
The establishment of the CoE-AIML at Howard University will serve the critical need to increase representation of African-Americans and other minority groups in STEM research that is deemed critical to national defense. The CoE-AIML will cultivate early-career talent and junior researchers from underrepresented minority groups through mentorship programs focused on ML algorithms and AI systems. 
Dean of the College of Engineering and Architecture John M. M. Anderson, Ph.D., said the Department of Defense award represented a tremendous honor for Howard University. "Under Dr. Rawat's leadership, the Center will deliver innovative solutions to engineering challenges that have been identified by the Department of Defense as mission-critical," Anderson said. "Additionally, Dr. Rawat and his colleagues will train and mentor a generation of researchers that will push the frontiers of artificial intelligence and machine learning."
About Howard University
Founded in 1867, Howard University is a private, research university that is comprised of 13 schools and colleges. Students pursue studies in more than 120 areas leading to undergraduate, graduate and professional degrees. The University operates with a commitment to Excellence in Truth and Service and has produced one Schwarzman Scholar, three Marshall Scholars, four Rhodes Scholars, 11 Truman Scholars, 25 Pickering Fellows and more than 165 Fulbright recipients. Howard also produces more on-campus African-American Ph.D. recipients than any other university in the United States. For more information on Howard University, visit www.howard.edu.
Media Contact: Sholnn Freeman, sholnn.freeman@howard.edu