WASHINGTON (December 6, 2017) — Howard University senior computer information systems major Simeon Kakpovi (B.B.A. '18) of Silver Spring, Maryland—by way of Benin—and Acting major Mary Morris (B.A. '18) of Philadelphia, Pennsylvania, were named finalists for the 2018 Marshall Scholarship.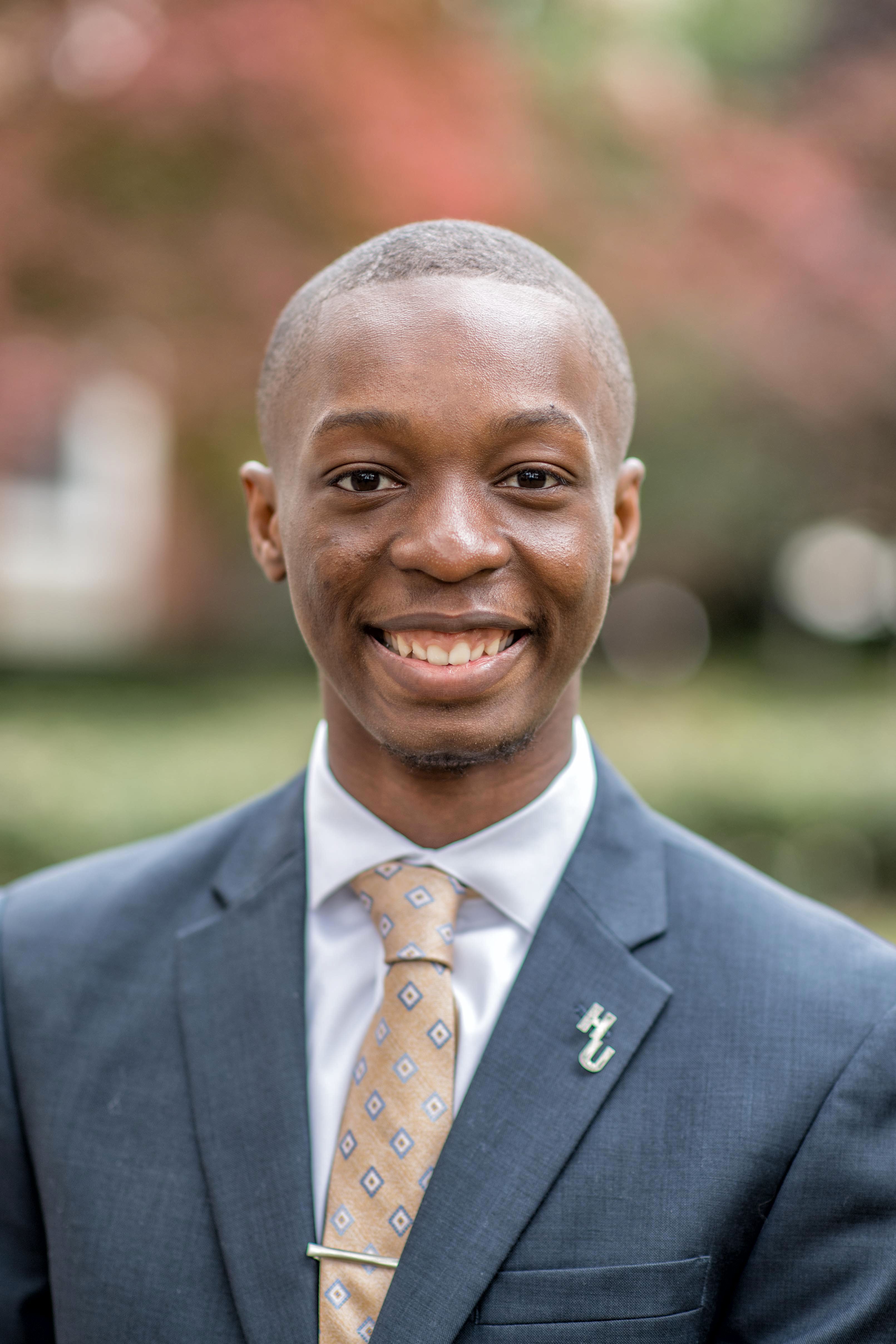 "Both Simeon and Mary are passionate about their work and embody the importance of discovering and building a purpose through their undergraduate experiences," said Director Kari Miller, Ph.D., HU Office of Honors and Scholar Development. "Simeon has built an extensive record of contributions to the tech field and cybersecurity, while Mary is an emerging scholar and practitioner of using drama therapy for urban youth empowerment and development."
Though not selected among this year's 43-winner contingent, both Kakpovi and Morris indicated they are appreciative of the academic experience and faculty instruction leading up to their application, as well as Miller introducing them to the Marshall Scholarship and her unpressured approach in guiding them in the application process.
"[It] really forces you to do some introspection," said Kakpovi.  "When writing your personal statements, you have to put into words who you are, what matters to you, and how you hope to impact the world. Beyond the scholarship, you can use the essays and recommendations to apply for other scholarships or for graduate school."
According to Kakpovi, he ultimately chose to apply to learn about cyber security and threat intelligence, his academic foci, from the global perspective of studying at a United Kingdom institution—one of the features of the scholarship—and to build international relationships to utilize in solving challenging problems throughout his career.
"My long-term goal is to assist the U.S. Government and private sector organizations in the global areas of cyber threat intelligence and intrusion detection, while always having a gateway into academia to influence the careers of young tech students of color," said Kakpovi.
"The Faculty, staff, and student body of the School of Business are extremely proud of Simeon's achievement as a Marshall Finalist," said HU School of Business Dean Barron Harvey, Ph.D. "Simeon is truly an exceptional student scholar who has made significant contributions during his college career and is deserving of this very special distinction. Congratulations!" 
Typically capping at 40 scholars, this year's increased headcount of winners is significant, indicated Sir Kim Darroch, British Ambassador to the United States.
"For over six decades, the Marshall Scholarship has played an important part in maintaining the strong bonds of friendship between our two countries," Darroch. This further expansion of scholarships continues to demonstrate our commitment to our Special Relationship with the US and promoting strong academic ties."
According to Morris—who almost didn't attend Howard, but for her chance falling in love with the Department of Theatre Arts, its ability to help her grow as a Black artist and empower her to use that artistry to affect social change—knowledge of the opportunity to benefit from the Marshall Scholarship's strong academic ties was significant due to her decision to attend related introductory workshop hosted by Miller as part of the Scholar Enrichment Institute (SEI) series at Howard University.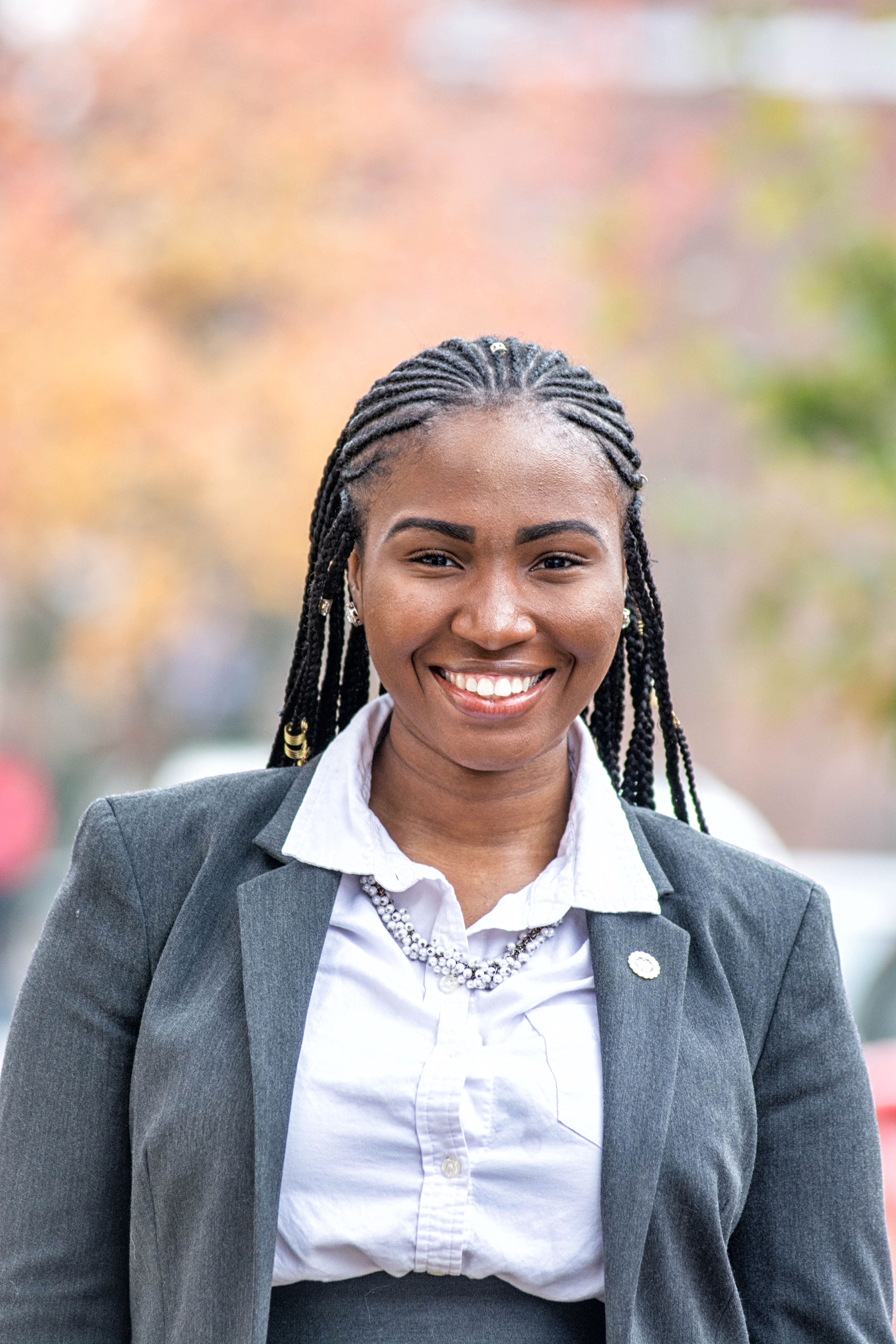 "With my interest in drama therapy, specifically Shakespeare in Prisons, I assumed these scholarships did not cater to the performing arts," said Morris.  "I [discovered], drama therapy is a more advanced field in the United Kingdom, and [this scholarship] would allow me to be immersed in the field and bring back new innovative research to the United States. After studying abroad this summer at Oxford University with the British American Drama Academy, I fell in love with the UK, and discovered all the opportunities available to participate in Shakespeare in Prisons."
According to HU Division of Fine Arts Associate Dean Gwendolyn H. Everett, Ph.D., Morris' research and career goals, especially those related to drama therapy for incarcerated populations, are more than a credit to the Marshall Scholar program, but rather, have made her an active uplifter of the human condition.
"I have had an opportunity to observe Ms. Marry Morris in her various roles as a student leader," said Everett.  "Ms. Morris served as Miss College of Arts and Sciences and represented the College and the Division of Fine Arts with grace and dignity. In her present role as a member of COAS executive committee, she continues to be an advocate for students. Her empathy for at-risk youth and for being a voice for the 'voice-less' led to her research interests in theatrical experiences designed for incarcerated populations."
Morris has also taken on multiple administrator, producer, manager, performer and personality roles, including that of Stage Manager for the department's touring production of SARAFINA! to the Kennedy Center for the Performing Arts, and in Morris' own home city of Philadelphia at the Mann Center for the Performing Arts.
According to Department of Theatre Arts Chair Kim James Bey, Ph.D., "Many people have an assumption that majoring in theater only means acting in Hollywood or on Broadway. But, like Mary, most students discover that training in the arts is often the foundation to many roles and opportunities as a professional artist in society; whether in an actual theater, or in an alternative setting."
"Mary Morris is the perfect exemplar of the Howard Theatre Arts student. Through her arts training, she has developed an understanding of the importance of examining the core of the human experience: choice, opportunity, vulnerability, and fate," said Bey.
According to Morris—whose ultimate goals are to increase the theatrical visibility of stories of  marginalized African American communities, and to provide creative arts therapy representation in public schools, alternative schools, clinics, and youth detention centers across the United States—her studies, activities, and goals have been instrumental in defining the struggle between choice and fate, and guiding her in the direction of innovative global change.
"Being an African American, there is a stigma that we do not study abroad," said Morris. "This is an idea that I did indeed believe growing up in inner-city Philadelphia. My experience has allowed me to come back and share with my community that the opportunities are there, and discuss how it is possible."
Read more about Howard's 2016 Marshall Scholar, Joel Rhone, here.
About the Marshall Scholarship
Named for Secretary of State George C. Marshall, the Marshall Scholarship Program began in 1953 as a gesture of gratitude to the people of the United States for the assistance that the UK received after World War II under the Marshall Plan. The scholarships offer talented young Americans the chance to study for up to three years at a UK university of their choice. Today, the Marshall Scholarships continue to serve not only as a living gift from the UK Government to the US for the Marshall Plan, but also as a way to deepen and strengthen the transatlantic relationship through education and cultural exchange.  Since the program's inception, more than 1,900 young Americans have become Marshall Scholars. 
------------
Photos by:  Justin Knight, Office of University Communications