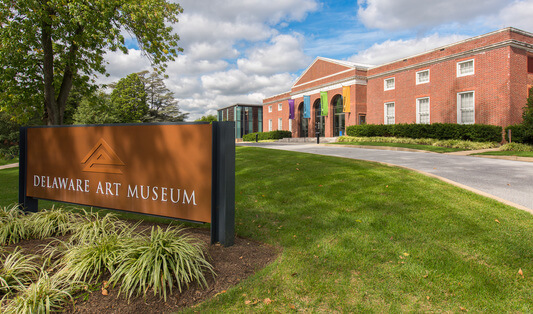 WASHINGTON - Howard University Gallery of Art currently has seven works of art on display in the "Afro-American Images 1971: The Vision of Percy Ricks" exhibition at the Delaware Art Museum. The exhibit opens October 23 with free admission.
"Afro-American Images 1971: The Vision of Percy Ricks" honors the 50th anniversary of a groundbreaking exhibition of Black art. Presented by the Delaware Art Museum and Aesthetic Dynamics, Inc., the show will be accompanied by rich programming celebrating African American culture. The show is accompanied by robust programming, including performances, gallery talks and a family day. 
"The Delaware Art Museum's resurrection of this historic exhibit of African-American art brings much-needed attention to lesser-known artists who, despite their career success, have remained largely unsung," said Lisa Farrington, Ph.D., associate dean of Chadwick A. Boseman College of Fine Arts and director of the Gallery of Art. "We are proud to have had Howard's own professor of art history, Melanee Harvey, Ph.D., contribute an essay to the exhibition catalog, and Howard student, Ellington (Ellie) Lindsey (HU '22), conduct curatorial research at the Delaware Art Museum as part of this special collaboration."
The exhibition celebrates the legacy of Wilmington artist, educator and Howard alumna, Percy Ricks. Ricks founded the Wilmington-based artist collective Aesthetic Dynamics, Inc. and mounted "Afro-American Images 1971" to emphasize the influence of African-American artists in Wilmington. 
"In curating "Afro-American Images 1971," Percy Ricks created an iconic exhibition that showcased a rich network of artists," said Margaret Winslow, curator of contemporary art at the Delaware Art Museum."Howard University, Ricks' Alma Mater, was an important cultural nexus at the heart of this network. We are deeply grateful to the University for contributing major loans of art and for the work of Howard faculty, staff and students, especially Dr. Lisa E. Farrington, Scott W. Baker, Dr. Abby R. Eron, Dr. Melanee C. Harvey, and Ellington Lindsey, on the restaging of this historic exhibit."
Visitors will view a restaging of the historic exhibition "Afro-American Images 1971." The exhibition will include most of the artists who participated in the 1971 show, many known locally – Humbert Howard, Simmie Knox, Edward Loper Sr. and Edward Loper Jr. – as well as those recognized nationally, including Romare Bearden, Sam Gilliam, Loïs Mailou Jones, Faith Ringgold, Alma Thomas and Hale Woodruff. By rehanging the show as accurately as possible, the partnering organizations hope to examine the exhibition's role in the Black arts movement as well as question why this seemingly successful event was largely neglected by historians in the decades that followed.
Melanie Harvey, Ph.D., assistant professor and coordinator of art history at Howard University, published an essay in the gallery catalogue entitled, "Afro-American Images 1971: The Vision of Percy Ricks." To pre-order the catalogue, please visit 
delart.org
.
Howard University Gallery of Art Contributions to "Afro-American Images 1971: The Vision of Percy Ricks"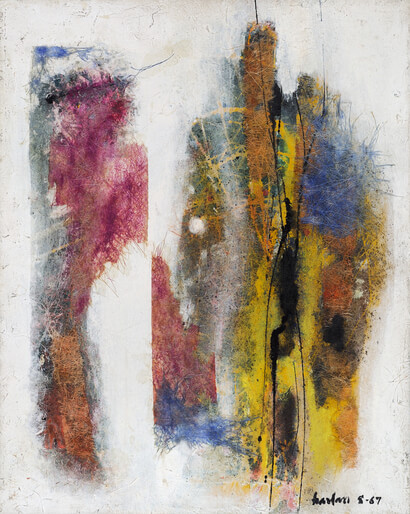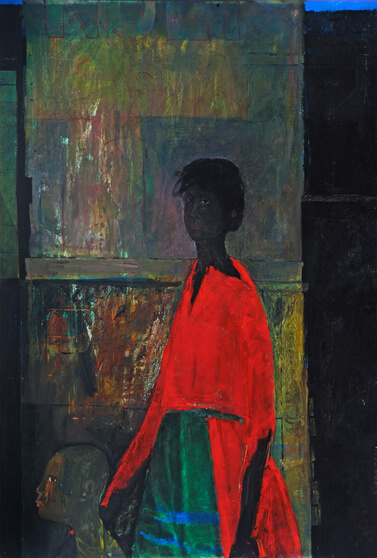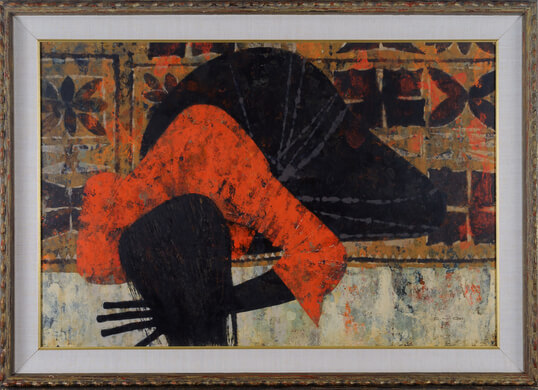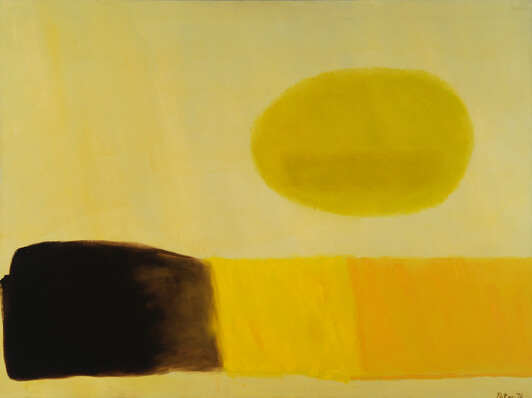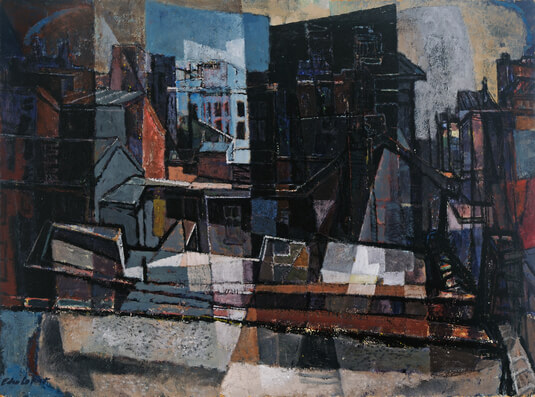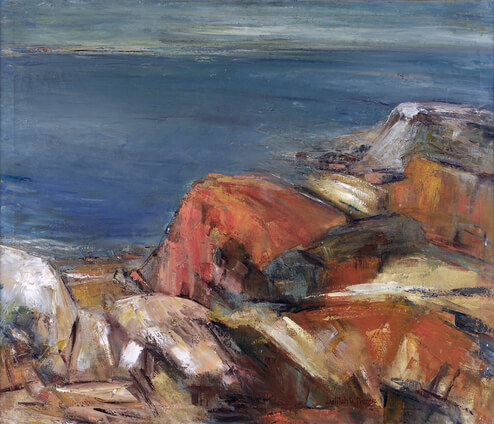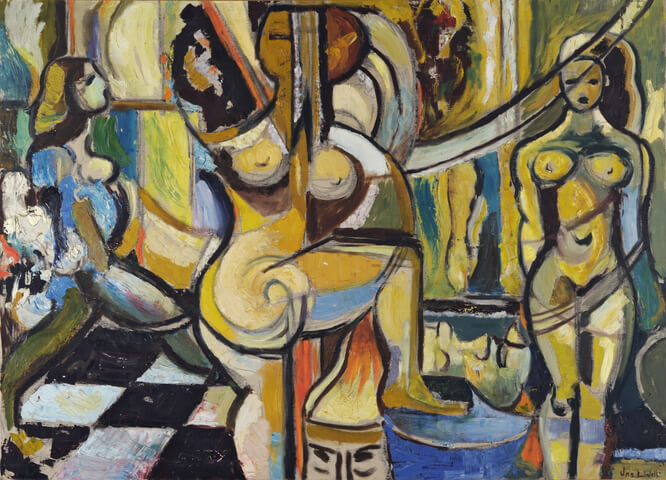 Photo 1: Harlan Jackson, "Camp #1," 1967, mixed media on canvas, courtesy of Howard University Gallery of Art
Photo 2: Raymond Saunders, "Mother and Child," 1961, acrylic on canvas, purchased through Museum Donor Program
Photo 3: Charles McGee, "Despondency," N.d., oil on Masonite-type panel, courtesy of Howard University Gallery of Art
Photo 4: Peter L. Robinson, Jr., "Amorphous Cloud," 1970, oil on canvas, bequest of the artist
Photo 5: Edward L. Loper, "Angry City," 1961, oil on board, courtesy of Howard University Gallery of Art
Photo 6: Delilah Pierce, "Gayhead Cliffs, Martha's Vineyard," N.d., oil on canvas, courtesy of Howard University Gallery of Art
Photo 7: James L. Wells, "Salome," 1963, oil on canvas, purchased as the gift of President Swygert
###
About Howard University
Founded in 1867, Howard University is a private, research university that is comprised of 14 schools and colleges. Students pursue more than 140 programs of study leading to undergraduate, graduate and professional degrees. The University operates with a commitment to Excellence in Truth and Service and has produced one Schwarzman Scholar, three Marshall Scholars, four Rhodes Scholars, 12 Truman Scholars, 25 Pickering Fellows and more than 165 Fulbright recipients. Howard also produces more on-campus African American Ph.D. recipients than any other university in the United States. For more information on Howard University, visit www.howard.edu.
About Delaware Art Museum
For over 100 years, the museum has served as a primary arts and cultural institution in Delaware. It is alive with experiences, discoveries and activities to connect people with art and with each other. Originally created in 1912 to honor the renowned illustrator and Wilmington-native, Howard Pyle, the museum's collection has grown to over 12,000 works of art in our building and sculpture garden. Also recognized for British Pre-Raphaelite art, the museum is home to the most comprehensive pre-Raphaelite collection on display outside of the United Kingdom and a growing collection of significant contemporary art. Visit delart.org to for the latest exhibitions, programs and performances, or connect with us via social media.
Media Contact: Aaliyah Butler; aaliyah.butler@howard.edu