Howard Alumni Helping to Power a Groundbreaking Clean Energy Solution 
Howard has graduated its share of powerhouses — literally. In this case, in the form of wind power.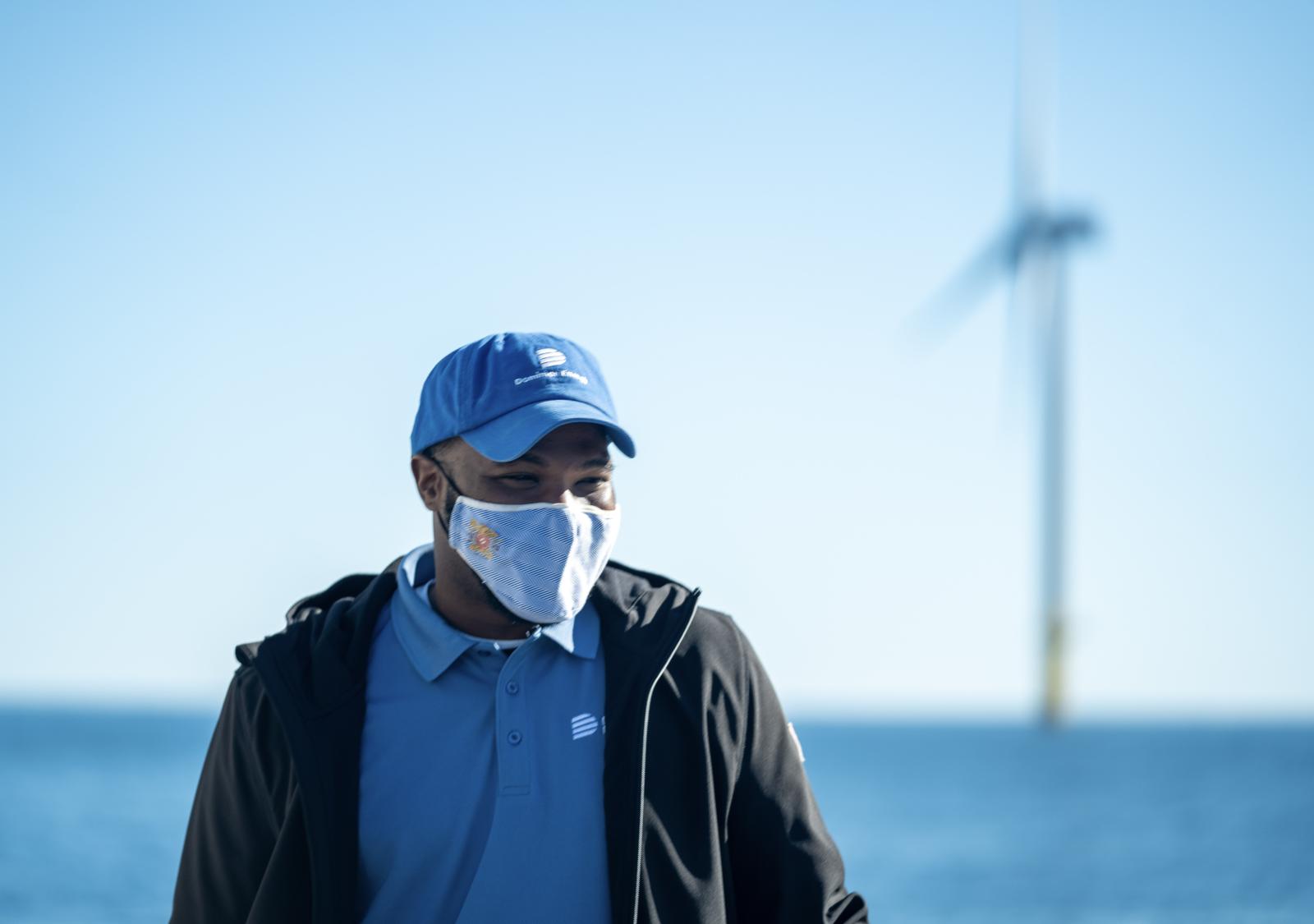 Lloyd Eley (BS '10) and Tonya Byrd (BS '98) both play key roles in the development of the largest offshore wind project in the United States. Once completed in 2026, Richmond, Va.-based Dominion Energy's Coastal Virginia Offshore Wind (CVOW) Project will power up to 660,000 homes.  
But unlike other power sources, such as coal and natural gas, wind energy doesn't pollute the air so this solution will be good for the environment. "Wind energy is important because it reduces our carbon emissions," says Eley. "The project allows us to create a clean energy economy that can be based in Virginia." 
Eley serves as the manager of site construction for the project, meaning he was instrumental in setting up the two test turbines that are currently situated 27 miles from land in the Atlantic Ocean. He will also play a critical role in the construction of the 174 other turbines that will be needed to convert energy from the wind into electrical power that households can use on a daily basis. 
After spending the majority of her career working with Dominion's nuclear power plants, Byrd has taken on more community-facing roles in recent years, including her role today as manager of community engagement policy. One focus of her job is ensuring all groups can take advantage of the opportunities created by the CVOW Project.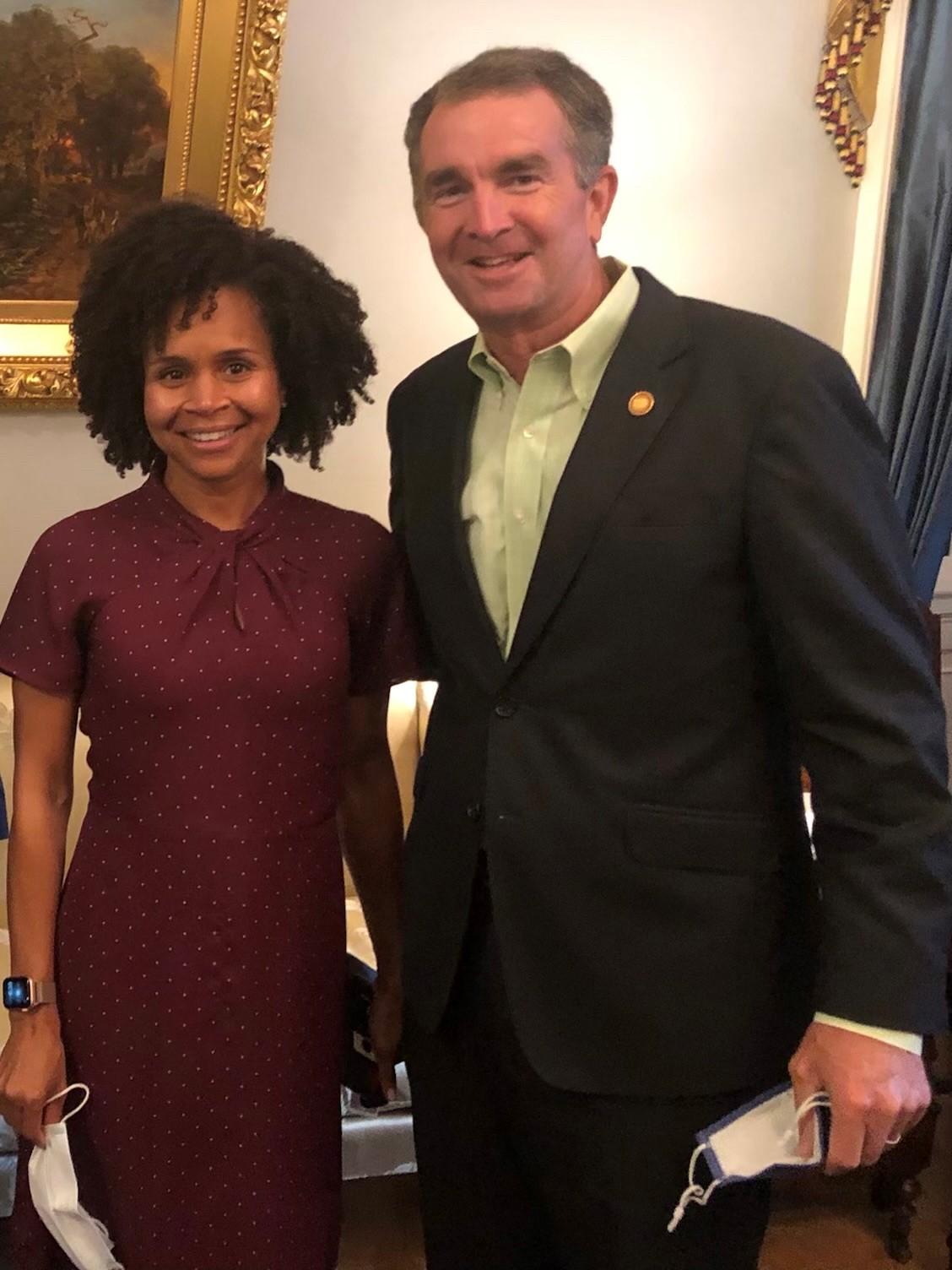 "This project is basically bringing a whole new industry to not only the Commonwealth of Virginia and Hampton Roads, but to this country," she says. "Historically minorities are underrepresented in some of these industries. We want to make sure everyone knows that it's coming and they have an opportunity to engage."  
At Howard, Eley and Byrd learned the importance of representation. They are both well aware of the dearth of minorities in science, technology, engineering and math (STEM). In fact, in 2018, Black graduates accounted for less than 5 percent of engineering degrees.  
That's why they both want to pave the way for other Black engineers to enter and excel in the industry.  
For example, Byrd regularly talks to students about the benefits of pursuing careers in STEM fields. "I think it's important for young people to see what is possible for them to be able to do," Byrd says.  
For Eley, it's important that young people — and everyone else  — understand that Howard alumni are working on a project that will be such a gamechanger for the environment. "This is a first-of-a-kind project that will allow us to provide clean energy to our customer base and also develop an economy that will not only impact Virginia, but impact the U.S. as a whole," Eley says. "Knowing that Howard alumni are a part of this and helping to drive this effort is major." 
Lloyd Eley sits at his desk at Dominion Energy
Tonya Byrd records a podcast with the students in the Virginia Beach Public Schools Environmental Studies Program at the Chesapeake Bay Foundation's Brock Environmental Center. The topic of the discussion was environmental justice and energy equity.
Lloyd Eley with his team at Dominion
Dr. Ella Ward, Chesapeake City Council, discusses the history of The Cornland School (c. 1902), a pre-Rosenwald school built to educate African American students in Chesapeake, VA. Tonya Byrd, Dominion Energy manager of community engagement, leads the company's effort to preserve areas and structures that highlight the history and culture of the communities it serves.
Wind turbine off the coast
Wind turbine off the coast