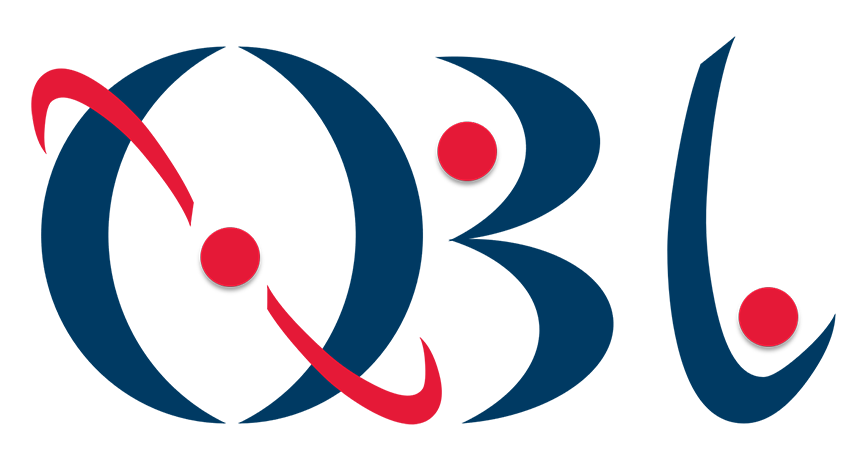 WASHINGTON – The Quantum Biology Laboratory (QBL) at Howard University is pleased to announce it has received a major $550,000 grant from the Guy Foundation (GF) to be used over the next two years. This is the first time the United Kingdom-based foundation has awarded a grant to an institution outside the UK and the third scientific research project supported by the Guy Foundation since it was established in 2018.
Under the direction of QBL Principal Investigator and Founding Director Philip Kurian (Ph.D. '13), the grant will support the lab in exploring fundamental questions at the nexus of quantum theory, electrodynamics, and biosystems. "This is a landmark moment for the QBL, and for Howard," said Kurian, a theoretical physicist. "It demonstrates our University's institutional commitment to research in the quantum sciences, particularly quantum biology."
The QBL has demonstrated itself as a leader in the field prior to receiving the grant. In collaboration with researchers in Switzerland (femtosecond spectroscopy) and in Mexico (open quantum systems), the QBL is now positioned to be the first group in the world to experimentally demonstrate cooperative quantum phenomena in tubulin protein architectures, which form a significant part of cytoskeletal networks in the brain and throughout the cells of higher organisms. Kurian and colleagues theoretically predicted these cooperative effects in 2019 in the New Journal of Physics.
Future implications of the QBL's work extend beyond fundamental science. "Oxidative stress, an important factor in the progression and severity of chronic degenerative diseases such as Alzheimer's, Parkinson's, and cancer, may modulate or disrupt ultrafast signaling processes in the cell through molecular emission of packets of light. Study of these light-enabled signaling pathways will provide insights into mechanisms behind the mystery of human conscious processing," said Kurian.
"Awarding this grant to Dr. Kurian was an important step in fulfilling the Foundation's aims of bringing together leading scientists interested in quantum biology from around the world, which would ensure that this field of science finally reaches a critical mass and fulfills its destiny of answering some of the deepest questions about life itself," said  GF Founder and Chairman, Geoffrey Guy.
"The Quantum Biology Lab is a wonderful example of what happens when researchers are free to collaborate and to think within and beyond their specific disciplines. As a research professor in the Graduate School, Dr. Kurian continues to bring exciting projects to Howard while also sharing with the world research that is informed by Howard's uniqueness. I look forward to seeing how this award will continue to advance groundbreaking research Dr. Kurian and his team will initiate at Howard," said Dana A. Williams, interim dean of the Graduate School at Howard University.
###
About the Quantum Biology Laboratory:
With a transformative vision that extends from the subatomic to the clinical scale, the QBL studies how collective behaviors in living matter can be manifested, controlled, and exploited for the development of advanced tools, diagnostics, and therapies to address neurodegenerative, oncological, immunological, and oxidative metabolic disorders. Investigators in the QBL use tools from theoretical physics, condensed matter, quantum optics, molecular biology, biochemistry, genomics, spectroscopy, and high-performance computing to solve an array of problems relevant to human disease processes and clinical medicine. The research team includes: Philip Kurian, Ph.D., Principal Investigator and Founding Director; Muneer Abbas, Ph.D., Associate Professor of Microbiology; Georgia Dunston, Ph.D., Senior Advisor and Professor Emerita; Matteo Gori, Ph.D., Postdoctoral Scholar; and Dana Plair, MBA, Executive Assistant. For more information, visit www.quantumbiolab.org.
About the Howard University Graduate School:

Howard University offered its first master's degree in 1867, the same year it was established. In 1934, the Graduate School was formally established and reorganized into its current structure with divisions in the arts and humanities, biological and life sciences, engineering and physical sciences, and social sciences. The school awarded its first doctoral degree in 1958 in the field of chemistry. The school offers 24 master's, 31 Ph.D., and 7 M.D./Ph.D. programs. The Graduate School has consistently issued over 100 doctoral degrees per year for the last three years. In 2020, the Graduate School awarded 105 new Ph.D.'s, which made the Class of 2020 the largest doctoral class in Howard's history. For more information, visit www.gs.howard.edu.
About Howard University:
Founded in 1867, Howard University is a private, research university that is comprised of 13 schools and colleges. Students pursue studies in more than 120 areas leading to undergraduate, graduate and professional degrees. The University operates with a commitment to Excellence in Truth and Service and has produced one Schwarzman Scholar, three Marshall Scholars, four Rhodes Scholars, 11 Truman Scholars, 25 Pickering Fellows and more than 165 Fulbright recipients. Howard also produces more on-campus African-American Ph.D. recipients than any other university in the United States. For more information on Howard University, visit www.howard.edu.
Media Contact: Imani Pope-Johns, imani.popejohns@howard.edu