Dear Howard University Community,
A popular African proverb states "unity is strength…"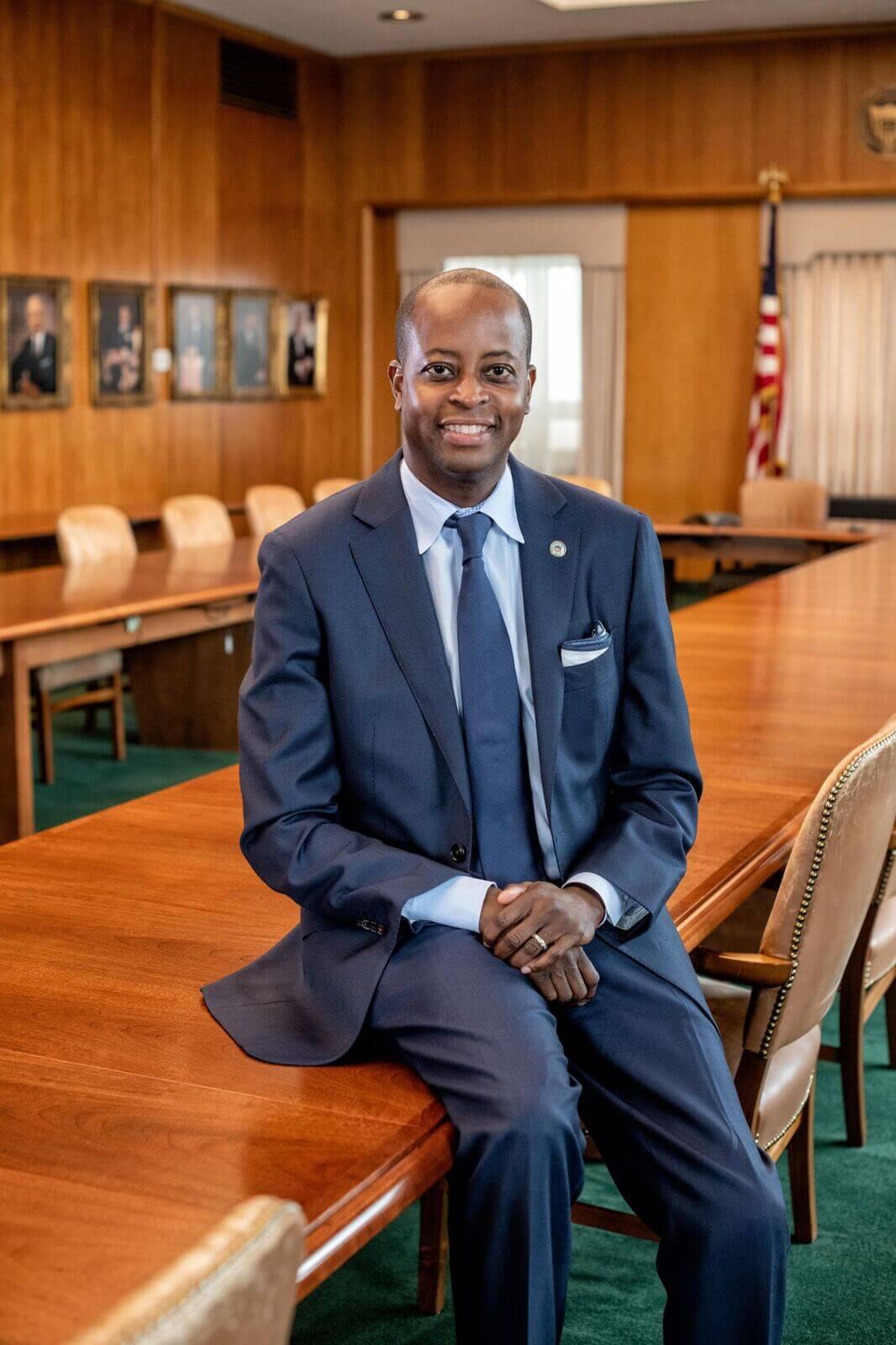 The Howard University Community exhibits this truth, and it has never been truer than over the last several days. Yesterday evening during the District of Columbia Council's legislative meeting, the amendment to include an academic affiliation agreement for Howard University in the East End Health Equity Act passed. This was followed by a decision to postpone the vote on the bill until December 18. Both decisions forward Howard's interests and support continuing our legacy of producing top African-American health care professionals to serve D.C. and the nation. 
Together, we made a significant impact. I am deeply appreciative for the myriad ways our community rallied in support of #HowardMedicineMatters. Thousands of alumni, faculty, staff and students wrote letters, emails, and participated in thought-provoking dialogue across social media. I am especially humbled and impressed by the vigilance of our students, our future health care leaders who, for countless hours, attended the day-long D.C. Council meeting and demanded that their voices be heard. They were heard and should be applauded!
Yesterday's victory was an important step in the right direction, but we still have much work to do to ensure the promise of a comprehensive healthcare solution in Wards 7 and 8 is achieved. We are asking you to stay engaged on this issue and we will continue to update you on next steps and how we can accomplish success together. 
Over the past four years, we have successfully turned around the financial bottom line of the hospital while providing care to a patient population with 90 percent public insurance of Medicare and Medicaid. We must now partner appropriately with Mayor Muriel Bowser and the D.C. council, especially Councilmen Vincent Gray and Trayon White, to ensure that we can bring the full breadth of Howard's health sciences services to the most underserved areas of the D.C. community, as it relates to healthcare access. By preparing more service-driven African American and minority health care professionals to care for these patients, we are fulling the promise of our mission.
As a surgeon and academician in this community for more than two decades, I am passionate in my belief that any proposed legislation that prevents the hard work of Howard University's health care providers, faculty, and staff from happening is a disservice to the District of Columbia's most vulnerable citizens. The stakes don't get any higher. 
Common ground exists. Mayor Bowser and every member of the D.C. Council agrees that a comprehensive health care solution for the East End is critical.  We look forward to working collaboratively with Mayor Bowser, the D.C. Council, and Universal Health Services to create a stronger health care network for our neighbors on the East End. 
Our work is not yet complete. We must use this momentum to build a coalition. The words Truth and Service are more than a motto; these words are a call to action. 
Many people have asked how they can support Howard University College of Medicine and Howard Medical Center; and, your ongoing support is needed. Because of your support, our health sciences students and faculty will solve some of the most pressing medical challenges facing our communities today. Your gift helps ensure that Howard continues to be a place where excellence can thrive.
You can help by giving here. If you need additional giving assistance or information, please call 202-238-2340 about your options.
Keep sharing updates via social media and engage the D.C. Council. For more information on these efforts, visit https://www2.howard.edu. 
I look forward to your continued support. 
Excellence in Truth and Service,
Wayne A. I. Frederick, M.D., MBA
President