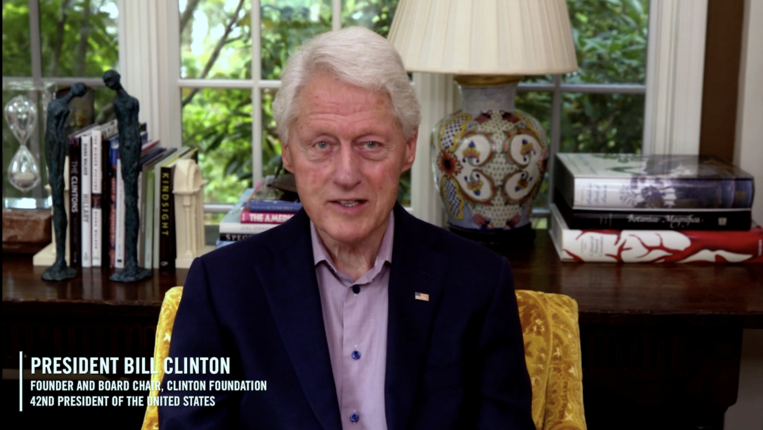 WASHINGTON – President Bill Clinton and Clinton Foundation Vice Chair Chelsea Clinton today announced that Howard University will serve as the virtual host campus for the 2021 Clinton Global Initiative University (CGI U) annual meeting – which brings students from around the world together with global leaders to inspire action. Launched in 2007, CGI U is a leadership development program run by the Clinton Foundation for undergraduate and graduate students – each year, students from around the world meet with topic experts, academics, and other influencers, to develop their Commitments to Action. Commitments to Action are social impact projects that address pressing social, economic, and environmental challenges that students face on campuses, in local communities, or globally. 
Since 2007, over 10,000 students who are taking action to change the world have participated in the CGI U program, representing over 1,000 schools, 163 countries, and all 50 states. 
Since the onset of the COVID-19 pandemic, CGI U has continued its efforts through a wide range of virtual programming. Today's announcement was made by President Clinton during a three-day virtual conference, hosted by Howard University and part of the school's Homecoming festivities, titled "From Protest to Policy: The Pursuit of Racial Justice."
"Howard University has a long and remarkable history of producing leaders across all fields, and a deep, ongoing commitment to both social justice and social innovation," said President Clinton. "Howard is inspiring students to directly address challenges such as food insecurity, healthcare disparities, climate change, racial injustice, and income inequality through real-world programming. We are proud and excited that Howard will serve as virtual host campus for CGI U in 2021."
Beginning in 2019, CGI U expanded its year-round curriculum, with more mentorship and social impact programming. This sustained support, along with the annual meeting as a centerpiece for students to come together, helps students develop their Commitments to Action. In 2020, this support included $100,000 in funding given to student projects that address the COVID-19 pandemic; a partnership with IBM to help students develop app-based projects that address COVID-19 and climate change through Call for Code; and programming with the Peter G. Peterson Foundation that included a discussion with Chelsea Clinton on how young people are reinventing civic engagement. For the 2021 cohort, CGI U recently announced a partnership with Verizon to help students develop innovative technology solutions to pressing domestic issues, with the opportunity to win a spot in an accelerator program and pitch for seed funding.
"For more than a decade, thousands of CGI U students have launched inspiring projects that positively impact their communities and our world," said Chelsea Clinton. "CGI U students have a proven record of tackling many of our most pressing global challenges. As we confront the COVID-19 pandemic, our four-hundred-year-old crisis of racial injustice, structural inequality, and climate change, we need young leaders engaged and working together to take action now more than ever."
Founded in 1867, Howard University is a private, research university comprised of 13 schools and colleges. Students pursue studies in more than 120 areas leading to undergraduate, graduate, and professional degrees. To date, Howard has awarded more than 120,000 degrees in the arts, the sciences, and the humanities. Howard is a leader in STEM fields, with the National Science Foundation ranking Howard as the top producer of African-American undergraduates who later earn science and engineering doctoral degrees. The University also boasts nationally ranked programs in social work, business and communication sciences and disorders. The Howard College of Medicine is internationally regarded for its illustrious legacy of training students to become competent and compassionate physicians who provide health care in medically underserved communities at home and abroad, a national leader in studying health disparities among people of color, and one of America's top institutions for training women surgeons. The Howard University School of Law has served as an advocate for social justice and as an architect of social change for more than 140 years. For more information about Howard University, please visit www.howard.edu.
"Howard University has a long tradition of inspiring student action and pursuit of social justice, and we are delighted to partner with the Clinton Foundation to host CGI U in 2021," said Howard University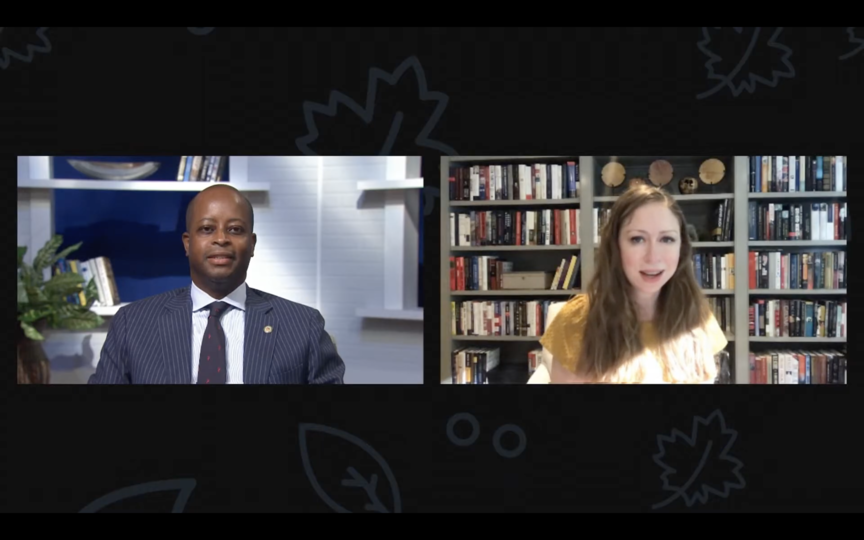 President Wayne A. I. Frederick. "The challenges we face are staggering, and for many years CGI U has helped mobilize students to identify ways that they can make a difference. As the virtual host campus, Howard will bring to the CGI U program our school's passion for change in society, and determination to take action."
This year, the planned annual meeting in April at the University of Edinburgh transitioned to a virtual event that centered on the COVID-19 pandemic, with students hearing from global health and government leaders including conversations with New York Governor Andrew Cuomo; California Governor Gavin Newsom; Congresswoman Karen Bass; Congressman Joaquin Castro; Seattle Mayor Jenny A. Durkan; 19th Surgeon General of the United States Vivek Murthy; Paul Farmer, co-founder, Partners In Health; Ambassador Eric Goosby, U.N. Special Envoy on Tuberculosis; and Devi Sridhar, University of Edinburgh, chair in Global Public Health. Watch the 2020 CGI U at Home event here: https://events.clinton-foundation.org/cgiu2020/.
Further details on application processes and the annual student event are below.
HOW TO APPLY FOR CGI U
Applicants must be enrolled as an undergraduate or graduate student at an institution of higher education when they submit their CGI U application.
Prospective students can learn more and apply to this year-round program at www.cgiu.org. Applicants are required to submit a detailed plan for their Commitment to Action, a social impact project that addresses a specific problem that they have identified in their application.
The CGI U year-round program, including the annual student event, is free for accepted students. Students with any questions about the application process can email cgiu@clintonglobalinitiative.org. 
Previous CGI U meetings have been held at the University of Chicago, Northeastern University, the University of California, Berkeley, the University of Miami, Arizona State University, Washington University in St. Louis, George Washington University, the University of California, San Diego, the University of Texas at Austin, and Tulane University.
# # #
About Howard University
Founded in 1867, Howard University is a private, research university that is comprised of 13 schools and colleges. Students pursue studies in more than 120 areas leading to undergraduate, graduate, and professional degrees. The University operates with a commitment to Excellence in Truth and Service and has produced one Schwarzman Scholar, three Marshall Scholars, four Rhodes Scholars, 11 Truman Scholars, 25 Pickering Fellows, and more than 165 Fulbright recipients. Howard also produces more on-campus African-American Ph.D. recipients than any other university in the United States. For more information on Howard University, visit www.howard.edu.
About the Clinton Foundation
Building on a lifetime of public service, President Clinton established the Clinton Foundation on the simple belief that everyone deserves a chance to succeed, everyone has a responsibility to act, and we all do better when we work together. For nearly two decades, those values have energized the work of the Foundation in overcoming complex challenges and improving the lives of people across the United States and around the world.
As an operating foundation, we work on issues directly or with strategic partners from the business, government, and nonprofit sectors to create economic opportunity, improve public health, and inspire civic engagement and service. Our programs are designed to make a real difference today while serving as proven models for tomorrow. The goal of every effort is to use available resources to get better results faster – at the lowest possible cost.
We firmly believe that when diverse groups of people bring resources together in the spirit of true cooperation, transformative ideas will emerge to drive life-changing action.
Learn more at https://www.clintonfoundation.org/ on Facebook at Facebook.com/ClintonFoundation, and on Twitter @ClintonFdn.