Howard University alumnus Jay Walker (BA '98) has always credited those around him for his achievements – whether it's playing football, announcing sports or serving in politics.
Take, for example, the Howard University football team's early '90's success. In 1991, Walker transferred from Long Beach State and, as quarterback, took Howard's football team from a 2-9 record to a 7-4 mark. In 1993, it was undefeated at 11-0 in the regular season: a first for Howard.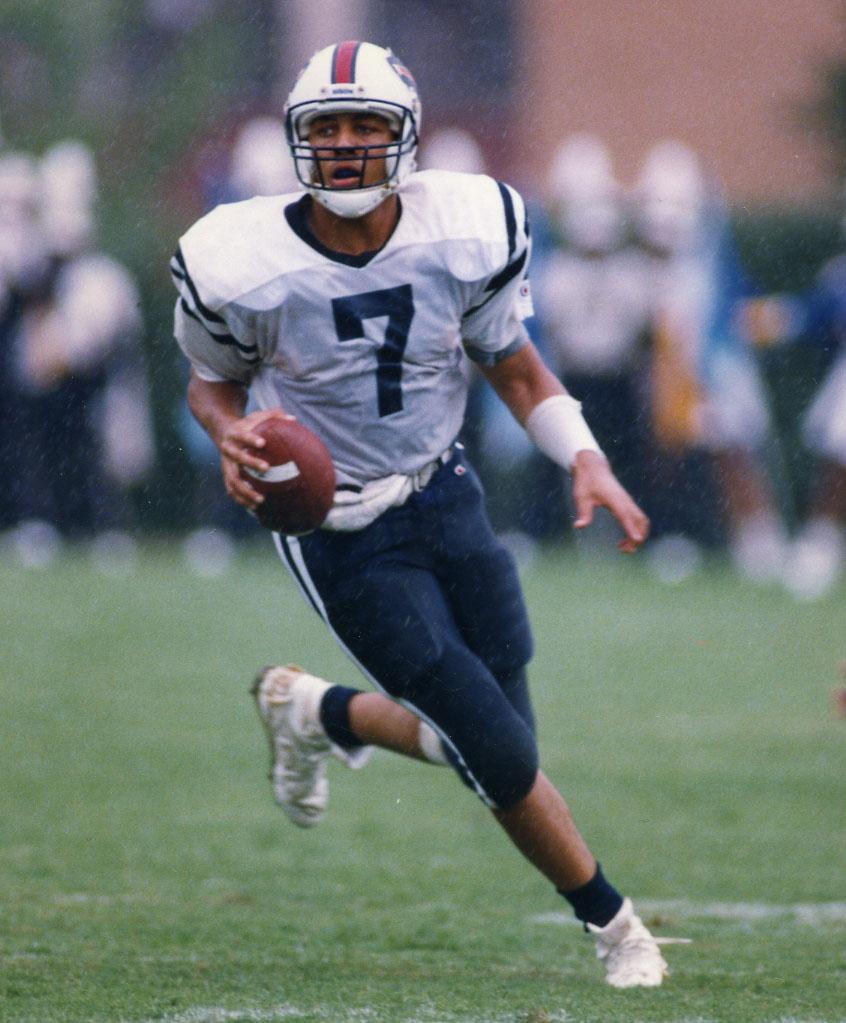 The team made its one and only Division I-AA playoff appearance and the Black National championship. Walker was named player of the year and I-AA All American. Yet, Walker says that was not all achieved during the season, but the Summer before.
"Many of the players … made [sacrificed] going home to stay around and work out together each day. It paid off in the season because we were all on the same page," he says.
On August 27, Walker will be on hand when Howard plays in the Cricket MEAC/SWAC Challenge in Atlanta, opening the 2022 college football season. It will be nationally televised on ESPN, a first for Howard's team as well as the classic. Walker will be providing the on-air commentary during the game, a skill he honed over the years with help from fellow alumni.
After retiring from pro football, Walker jumped at an opportunity to do commentary on HBCU games on BET. 
Before long, he was contacted by the network and thus his lifelong dream of covering HBCU football on a national level was realized.
His first assignment, Howard's homecoming game against Norfolk State, did not go as expected.
"I went in thinking that since I had played the game at a high level, things would be easy. I did not do any homework or prepare adequately," he recalls. "I was terrible."
His former head coach, Steve Wilson, called with words of encouragement and some tips. "He said … that I could be good at this."
It turned out to be a defining moment as Walker would go on to refine his skills as an analyst with BET, which was the only network carrying HBCU games on a regular basis. In the meantime, ESPN launched its broadcast of Black college football. Before long, he was contacted by the network and thus his lifelong dream of covering HBCU football on a national level was realized.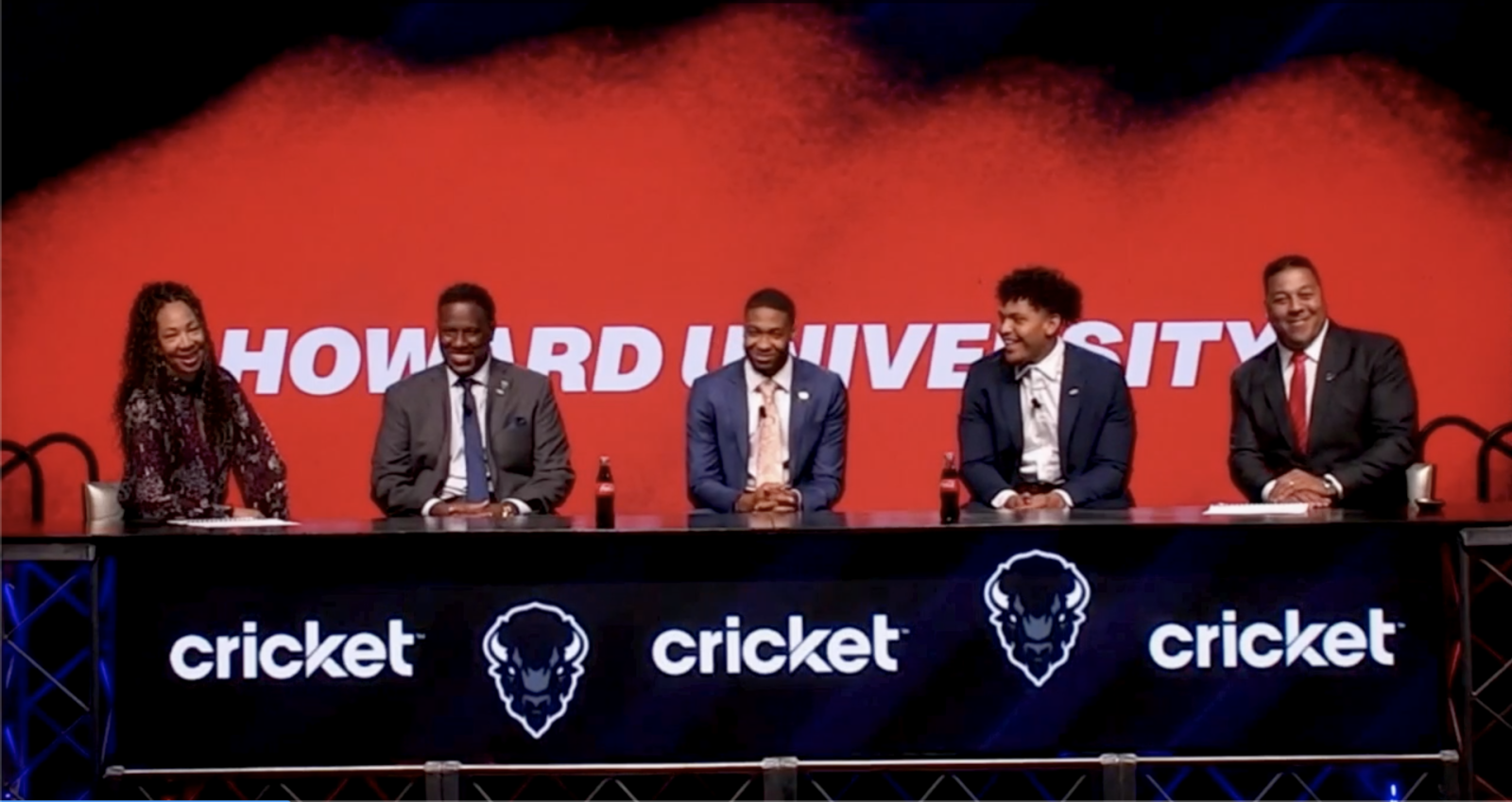 Walker credits his mentors for getting him to where he is, including HU alumni: Glenn Harris, one of the first African American broadcasters in the DMV area; and Gus Johnson, one of the top play-by-play broadcasters.
In 2017, Walker was teamed with Tiffany Greene, the first African American woman to do play by play for ESPN. It proved to be a royal match.
"[Jay] brings so much to the broadcast," says Greene, who has been with the network for a decade.
Walker calls Greene "the Queen of Black College Football Broadcasting"; and she says that he is "the King of HBCU Broadcasters."
During a session with his football camp, Sky Walker, Walker was approached about becoming a delegate in Prince George's County. At first, he hesitated, but after some careful thought, he pursued it successfully.
"I said, 'If I can remember 2,500 plays in a playbook, what is a 500-word bill?'" he recalls.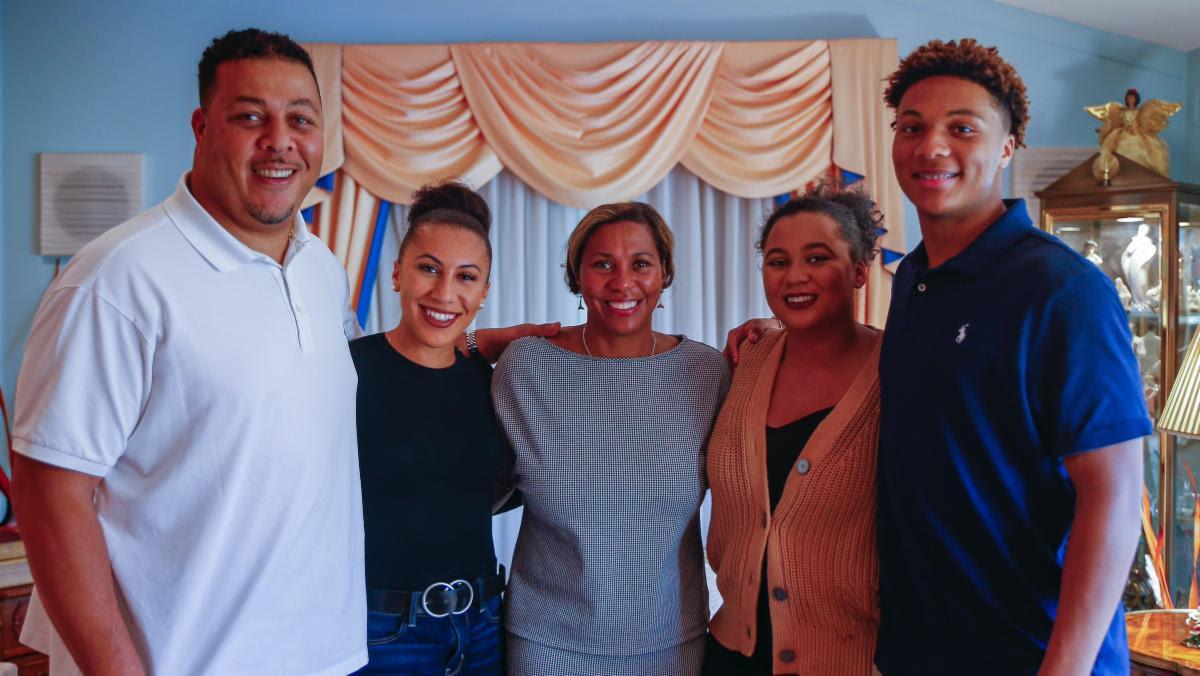 Walker balances his busy schedule between work and home. He maintains family time with his wife, Monique Anderson Walker (MA '03), who is a recent candidate for Maryland lieutenant governor, and their two daughters and son. He covers college football from August through December, and works as an assemblyman from January through April. He will be covering college baseball this coming Spring.
Walker holds the distinction of having been inducted into both the Howard University Athletics Hall of Fame and MEAC Hall of Fame. When he was inducted into the Howard's, he insisted that the entire 1993 team be honored.
Regarding the upcoming classic in Atlanta, he says that, with Howard's large alumni network in the area (including three former Atlanta mayors), it will basically be a Howard event.
"I am jealous," he says jokingly. "It is something that I wish we had when I was playing."