Main photo courtesy of Ed Uthman/ Flickr
Alumna Michele Y. Halyard, M.D., (B.S. '82, M.D. '84) has personal reasons for becoming a cancer specialist: When Halyard was 5 years old, her mother had breast cancer. It was an experience that stuck with her when deciding on her educational and professional paths. She enrolled in the B.S./M.D. program at Howard and completed a three-year residency in radiation oncology at Howard University Hospital. She is now a radiation oncologist with the Mayo Clinic in Scottsdale, Arizona and is dean of the Arizona campus of the Mayo Clinic School of Medicine.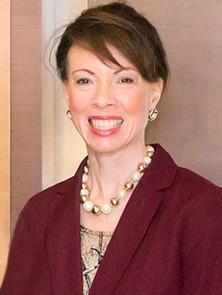 Q: What made you focus on radiation oncology, specifically?
A: My mother lived with the effects of having a radical mastectomy and resultant sequelae until she passed away in her 80s. Watching the impact of cancer therapy on her life led me to my research area of quality of life in cancer patients. I was specifically encouraged to explore radiation oncology by Dr. Alfred Goldson, who was department chair when I was in my third year of medical school.
Q: What are some exciting changes in breast cancer treatment you've seen in your career?
A: In radiation oncology, we are exploring ways to decrease the total number of treatments delivered to minimize patient burden while providing equivalent outcomes to longer courses of therapy. We are also using cancer genomics to determine who may or may not benefit from both radiation and systemic therapies such as chemotherapy or hormonal therapy. In addition, ongoing research is evaluating the ability to minimize the role of surgery, including elimination of full axillary dissection and the future possibility of eliminating surgery altogether. All of these advancements will benefit Black patients by providing precision medicine – care that is tailored to the individual and their disease. In addition, as a field, the systemic therapy options for triple negative breast cancer have advanced substantially, leading to increase survival. This type of breast cancer disproportionally impacts Black breast cancer patients, contributing to earlier onset of breast cancer and inferior breast cancer survival.
Q: You co-founded the Coalition of Blacks Against Breast Cancer. What is the group's main mission?
A: The Coalition of Blacks Against Breast Cancer (cbcaz.org) was formed in 2010 to provide support and information to Black breast cancer survivors/patients and their supporters and also to provide education to the Black community about breast awareness; mammography screening; and cancer diagnosis, treatment and survivorship. We engage breast cancer survivors to share their cancer journey to educate others about the need for early diagnosis and screening. We meet monthly and all are welcome to attend.
I continue to be surprised at how great the hunger is for Black breast cancer patients and supporters to connect with other Black survivors and trusted Black oncology colleagues, the enthusiasm to give back to others through sharing their story and at how much more work is needed in the Black community to develop trust in participating in clinical trials - which are critical for decreasing cancer mortality in the Black community.
We are launching the Coalition of Blacks Against Prostate Cancer in 2022. Stay tuned!