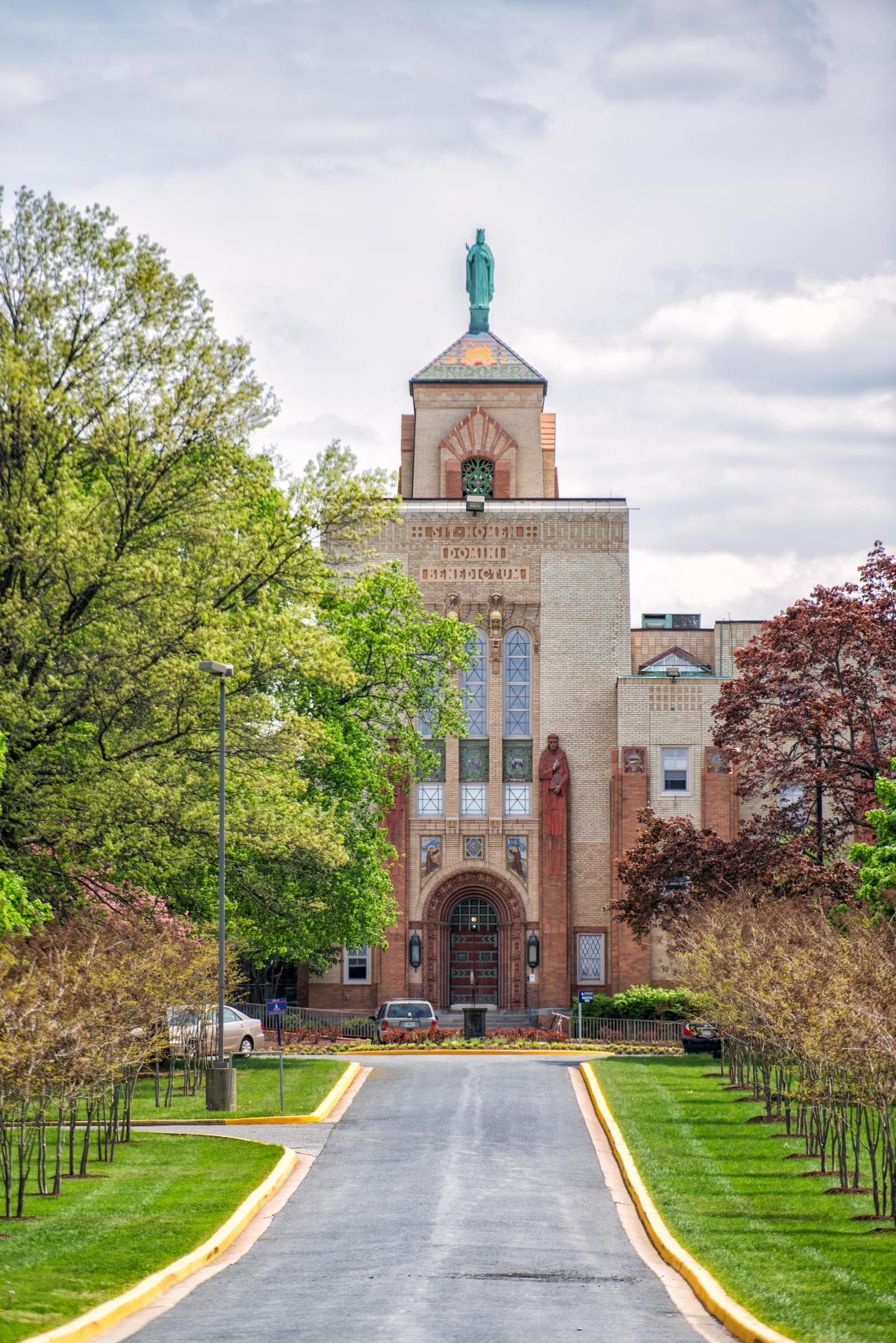 As part of Howard's legacy of pushing Black scholars forward, its School of Divinity works to marry spiritual and religious teaching together with an immersive experience of scholarship.
Dean Yolanda Pierce, PhD, reflected on the importance of the School of Divinity where African American history is intertwined in their curriculum and how it aligns with the University's ongoing record of being Black history personified.
"Like the rest of Howard University, [the School of Divinity] is committed to developing scholars and professionals who lead change, help to solve the world's problems, and embody truth and service in all that they do." Pierce says.
The School of Divinity's history begins long before the end of the Civil War. A congregation of pastors and other religious leaders came together to decide on how to serve the spiritual needs of African Americans in the 1850s.
As they began to teach religion to a broader community, the chartering of Howard University ignited an official partnership with the pastors which would form into the School of Religion. In 1934, the University selected Benjamin Mays as the founding Dean of the School of Religion.
The school blossomed with Mays in this role as he was able to secure millions of dollars from the U.S. Department of Interior, funding their library which still stands today. Since the school's founding, it has sported three other names: the Theological Department (1870-1918), the School of Religion (1918-1981), and the Divinity School (1981-1987), before settling on its current name of the School of Divinity.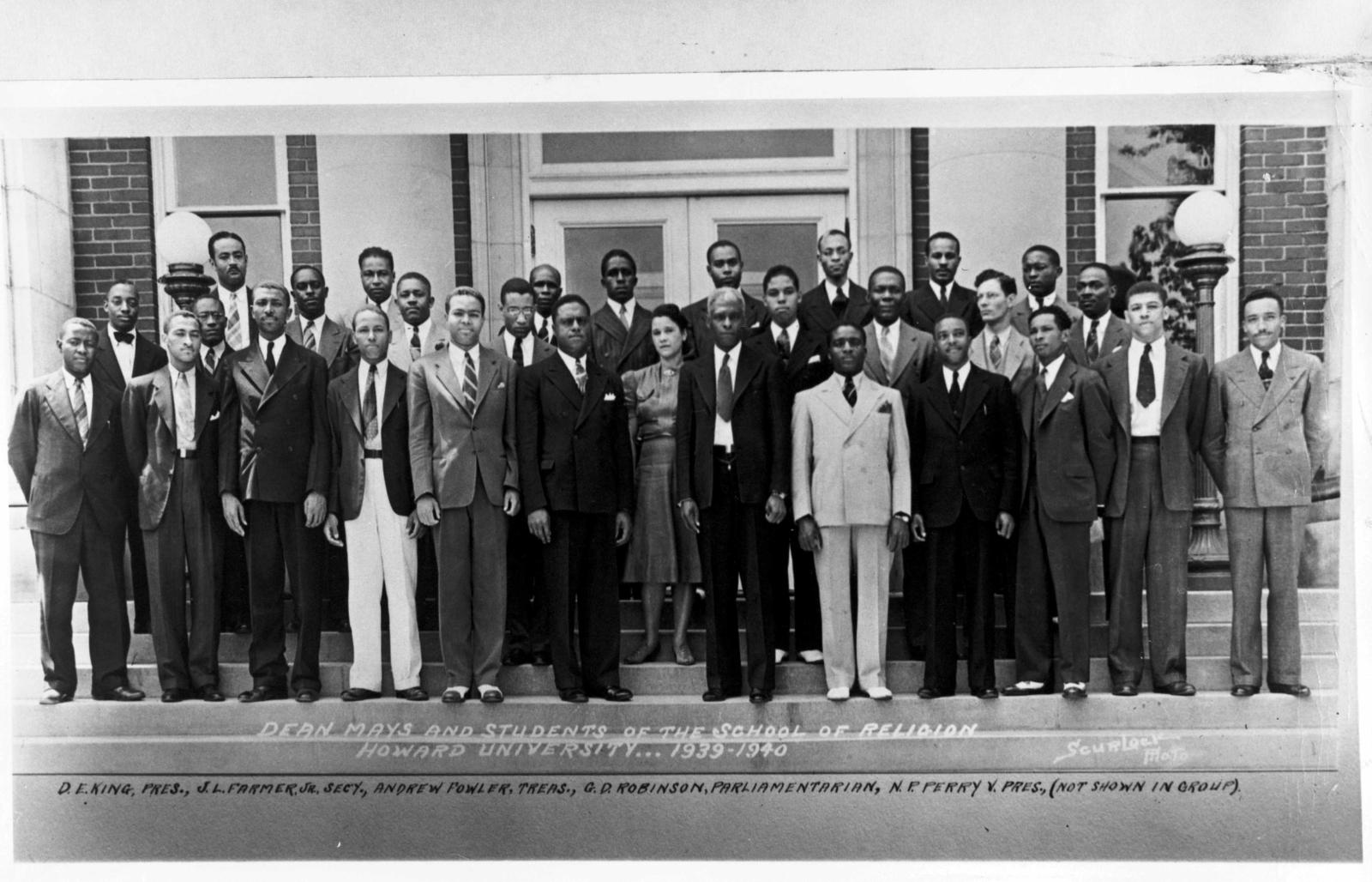 The School of Divinity recently celebrated its 150th anniversary in 2020, making it one of the oldest schools or colleges in the University. The School of Divinity is also one of the earliest fully accredited theology schools, receiving that official distinction from the Association of Theological Schools in 1938.
Notable alumni of the school go on to make history themselves throughout the church, society, and the arts. Local church leaders include 2002 Doctorate of Ministries graduate Rabbi Gary S. Fink of the Oseh Shalom Synagogue in Laurel and Bishop Alfred Owens, a 1993 graduate who serves as a senior pastor of Greater Mt. Calvary Holy Church in Washington, D.C.
1985 School of Divinity graduate Vashti Murphy McKenzie became the first woman in the history of the A.M.E. Church elected to a bishop position in July 2000. Gospel musicians Richard Smallwood and Earnest Pugh earned graduate degrees from the School of Divinity. Twinkie Clark of The Clark Sisters also attended the School of Divinity while a member of the Grammy-award-winning group.
"Our syllabi, readings, assignments, projects, and course goals are intimately connected with Black history and culture, and that of the entire African Diaspora. At every single school and college at Howard University, every month is Black History Month."
As alums of the school continue to write their names in history books, Pierce believes this speaks to the consistent excellence in that pursuit of truth as they prepare Black theologians to serve their congregations to their highest ability.
"[We are] a global leader in theological education in a community driven by intellectual rigor, a passion for justice and freedom, and a relentless search for truth," Pierce says. "Our Divinity School is a place where you can seek answers to the world's most challenging religious and philosophical questions, and also find a community of peers and mentors committed to fostering justice, equity, and compassion for all the world's people."
Not everyone who pursues a degree at the School of Divinity aims to be a preacher or serve on religious boards, or even to explore Christianity, the most popular religion amongst Black Americans. Serena Parks, the School of Divinity's Admissions & Retention Coordinator, noticed the shift in student's goals for attending.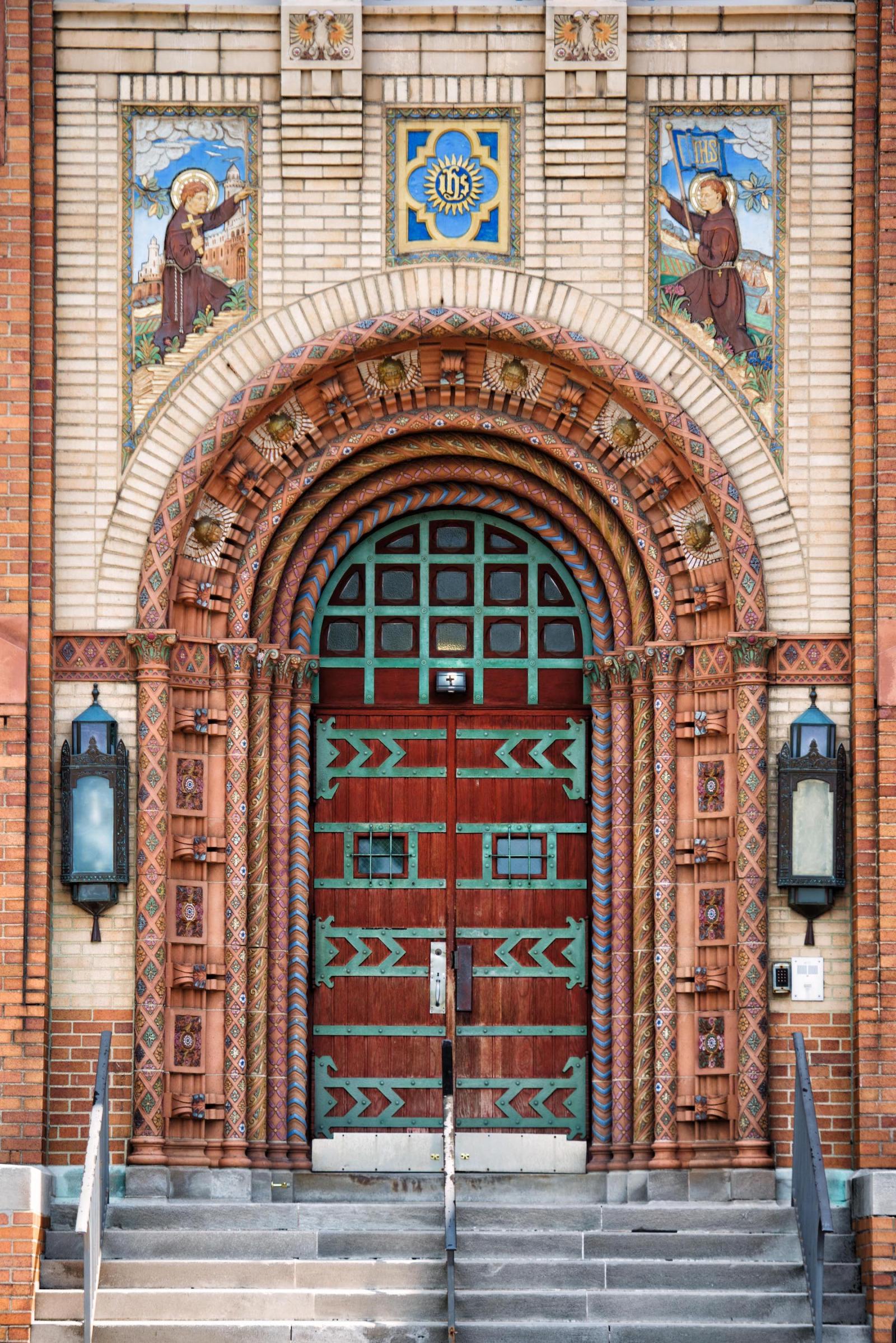 "You have a lot of people who want to do social justice work, they want to work on The Hill, they want to do nonprofit work," Parks says. "You're going to be come here and everybody in your class is not going to be Christians. You might have Muslims, you might have Buddhists, we've had Wiccans."
But now more than ever, the communities that School of Divinity graduates serve have widened, prompting various avenues of outreach and messages. According to Podcast Insider, podcasts, streaming services and channel networks saw the largest jump in theology listeners in 2015 with nearly 110 million downloads.
The number is assumed to grow exponentially since religion followers can now reach the word virtually, especially considering COVID-19's devastating impacts on the health of older citizens who compromise most of the church's congregation population.
The increase in technology prompts the School of Divinity to ponder on religion's ability to be both what Pierce calls "ancient and modern at the same time." However, since the quest for religious truths is still maintained by today's generation of students, Pierce believes tech advancements open more possibilities.
"Technology allows us to connect with scholars and thinkers all over the globe; and to gain insight into communities and traditions which had previously been inaccessible," Pierce says. "Building community in the classroom, on campus, and even across Zoom has helped the school to see shifts and changes in religious beliefs and communities, as well as observe the commonalities connecting us all."
As the world develops and priorities shift for certain religious groups, Pierce assured that the School of Divinity will maintain its excellence and ability to serve all students as it rests on the legacy of Black history and the diversity throughout the African Diaspora's religious and spiritual values.
"Our syllabi, readings, assignments, projects, and course goals are intimately connected with Black history and culture, and that of the entire African Diaspora," Pierce says. "At every single school and college at Howard University, every month is Black History Month."