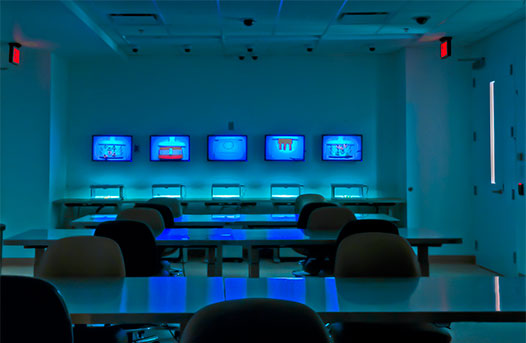 WASHINGTON - The Howard University Simulation & Clinical Skills Center is celebrating the fourth Annual Global Healthcare Simulation Week, Sept. 14-20. Healthcare Simulation is a learning tool that recreates a healthcare environment to allow persons to experience a realistic healthcare event.
"The purpose of healthcare simulation is to teach new skills, refresh old ones and improve the delivery of safe and effective patient care," says Tamara L. Owens, Ph.D., founding director of the Howard University's Clinical Skills and Simulation Centers.  "New technologies are improving patient safety and care every day.  The simulation healthcare profession is broadening its scope to meet new demands -- particularly in the virtual environment to offer tele-simulations as a way to continue critical clinical education."
The HU Simulation & Clinical Skills Center is a state-of-the-art premier facility that serves 10 of the 13 schools and colleges across campus. The Center offers remote and onsite simulations to address course goals and objectives across disciplines. The Center is home to The Wayne II and Kirie Frederick Task Training/Virtual Reality Suite, named in honor of the children of Howard University President, Dr. Wayne A. I. Frederick.
Please contact the Center this week to learn more about tele-simulations and onsite critical hands-on skills training available during the COVID-19 pandemic. For more information, contact Dr. Owens at tlowens@howard.edu
Healthcare Simulation Week, sponsored by the Society for Simulation in Healthcare, celebrates professionals who use healthcare simulation to improve the safety, effectiveness, and efficiency of healthcare delivery.
About the HU Simulation & Clinical Skills Centers
The Howard University Simulation & Clinical Skills Center under the direction of Dr. Debra Ford and Dr. Tamara Owens is an accredited COMPREHENSIVE– Accredited Education Institute (AEI) by the American College of Surgeons (ACS).  The Centers builds upon the historic legacy of Howard University, with a commitment to excellence in providing innovative and a diverse range of simulation based educational programs designed to train compassionate global healthcare leaders of the future. The mission of the Centers is to promote patient safety through simulation-based  education and research.
About Howard University
Founded in 1867, Howard University is a private, research university that is comprised of 13 schools and colleges. Students pursue studies in more than 120 areas leading to undergraduate, graduate and professional degrees. The University operates with a commitment to Excellence in Truth and Service and has produced one Schwarzman Scholar, three Marshall Scholars, four Rhodes Scholars, 11 Truman Scholars, 25 Pickering Fellows and more than 165 Fulbright recipients. Howard also produces more on-campus African-American Ph.D. recipients than any other university in the United States. For more information on Howard University, visit www.howard.edu.
Media Contact: Sholnn Freeman, sholnn.freeman@howard.edu