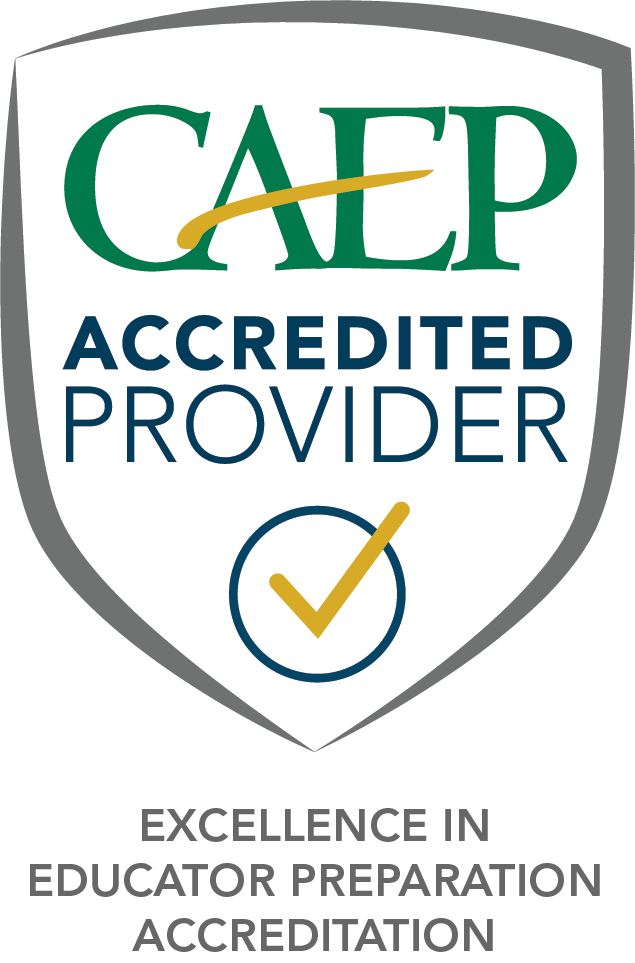 WASHINGTON (November 30, 2017) – The Council for the Accreditation of Educator Preparation (CAEP) announced today that Howard University's School of Education (HUSOE) is one of 43 providers from 22 states and the District of Columbia to receive accreditation for their educator preparation programs. The HUSOE is granted accreditation for seven years with no areas for improvement (AFIs). The Fall 2017 review by the CAEP Accreditation Council increased to 101 for the total number of providers approved under the new CAEP teacher preparation standards—rigorous, nationally recognized standards that were developed to ensure excellence in educator preparation programs. 
"These institutions meet high standards so that their students receive an education that prepares them to succeed in a diverse range of classrooms after they graduate," said CAEP President Dr. Christopher A. Koch. "Seeking CAEP Accreditation is a significant commitment on the part of an educator preparation provider."
The HUSOE offers degree and certification programs through its three academic departments: Curriculum and Instruction (C&I), Educational Leadership and Policy Studies (ELPS), and Human Development and Psychoeducational Studies (HDPES). Largely a graduate school, the HUSOE offers doctoral and master's degree programs leading to careers as K-12 teachers, principals and superintendents, school counselors, as well as school, counseling, and educational psychologists. The HUSOE also offers two undergraduate degrees in Human Development and Elementary Education. In collaboration with the College of Arts and Sciences, C&I also offers a secondary education minor program leading to teacher certification in various specialty areas.
"The School of Education represents educational equity and excellence in the urban community where we prepare educational and human service professionals to be leaders for America and the global community," said Dr. Dawn Williams, Interim Dean. "Our students and instructors should be proud of  investing in an education program that is designated as nationally accredited for educator preparation."
The HUSOE specifically champions the needs of black and other underrepresented students in urban communities. Asset-focused teaching methodologies and interdisciplinary coursework prepare candidates to (a) think and reflect critically; (b) analyze and solve problems; (c) make ethical decisions; (d) translate theory and research into effective practice; and (e) understand self, history, and community.
CAEP is the sole nationally recognized accrediting body for educator preparation. Accreditation is a nongovernmental activity based on peer review that serves the dual functions of assuring quality and promoting improvement. CAEP was created by the consolidation of the National Council for Accreditation of Teacher Education and the Teacher Education Accreditation Council. It is a unified accreditation system intent on raising the performance of all institutions focused on educator preparation. Currently, more than 800 educator preparation providers participate in the CAEP Accreditation system, including many previously accredited through former standards.
Educator preparation providers seeking accreditation must pass peer review on five standards, which are based on two principles:
Solid evidence that the provider's graduates are competent and caring educators, and
Solid evidence that the provider's educator staff have the capacity to create a culture of evidence and use it to maintain and enhance the quality of the professional programs they offer.
If a program fails to meet one of the five standards or required components under the standards, it is placed on probation for two years. Probation may be lifted in less than two years if a program provides evidence that it meets the standard. Providers, seeking first time accreditation, that do not meet one or more of the standards are denied accreditation.
Howard University joins 42 other providers to receive CAEP Accreditation in Fall 2017. They join the 34 providers previously accredited. Overall, 101 preparation providers from 33 states and the District of Columbia have received CAEP Accreditation.
                                                                                                  The class of fall 2017 is listed below.
Angelo State University (TX)
Avila University (MO)
Baker University (KS)
Bard College (NY)
Christopher Newport University (VA)
College of Staten Island/CUNY (NY)
Dallas Baptist University (TX)
Fort Hays State University (KS)
Franciscan University of Steubenville (OH)
Friends University (KS)
Harris-Stowe State University (MO)
Howard University (DC)
Indiana University - Bloomington
Louisiana State University in Shreveport
Lyon College (AR)
Malone University (OH)
Montana State University-Billings (MT)
Niagara University (NY)
Northern Arizona University
Northern Michigan University
Ouachita Baptist University (AR)
Roosevelt University (IL)
Southeastern Oklahoma State University
Southern Adventist University (TN)
Southern University and A&M College (LA)
Tennessee State University
The University of Vermont
Thomas More College (KY)
University of Arkansas - Fort Smith (AR)
University of Charleston (WV)
University of Denver (CO)
University of Detroit Mercy (MI)
University of Florida
University of Holy Cross (LA)
University of Louisiana at Lafayette
University of North Texas
University of Saint Francis (IN)
Vanderbilt University (TN)
Washington and Lee University (VA)
Wayne State College (NE)
Wayne State University (MI)
Xavier University of Louisiana
Youngstown State University (OH)
For media inquiries contact Brittany Bell Surratt, Brittany.Bell@howard.edu
###
About Council for the Accreditation of Educator Preparation
The Council for the Accreditation of Educator Preparation (www.CAEPnet.org) advances excellence in educator preparation through evidence-based accreditation that assures quality and supports continuous improvement to strengthen P-12 student learning.
About Howard University
Founded in 1867, Howard University is a private, research university that is comprised of 13 schools and colleges. Students pursue studies in more than 120 areas leading to undergraduate, graduate and professional degrees. The University has produced four Rhodes Scholars, 10 Truman Scholars, two Marshall Scholars, over 80 Fulbright recipients, 22 Pickering Fellows and one Schwarzman Scholar. Howard also produces more on-campus African-American Ph.D. recipients than any other university in the United States. For more information on Howard University, call 202-238-2330, or visit the University's website at www.howard.edu.