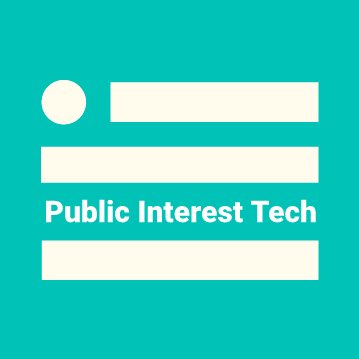 WASHINGTON – Howard University has received a grant from the Public Interest Technology University Network (PIT-UN) to support the Public Interest Tech Case Study Platform, an interactive website for teaching teams and students within the PIT-UN.
The University received one of 27 grants awarded as part of Public Interest Technology University Network's inaugural "Network Challenge," which aims to support the development of new public interest technology initiatives and institutions in academia, and foster collaboration among the network's partner institutions.
Howard University developed a Public Interest Tech Case Study platform, which features detailed accounts of past student projects that have emerged out of university classes. The platform includes narratives, teaching strategies, takeaways and resources that future teaching teams and students can use to improve the quality of their curriculum and impact of their projects. This project can serve as a key hub of the PIT University Network, from which current faculty, researchers, and students can draw ideas and curriculum resources. They can also share their own narratives, to formalize the knowledge that emerges from their coursework. It can promote best practices, offer clear and detailed models for what a public interest tech project can entail. Also, the platform can help teaching teams and student teams to avoid pitfalls in their project work.
"Producers of technology seldom consider their impact upon society if such noble efforts do not translate to increased market share or profitability," explains Associate Dean for Academic Affairs Moses Garuba, College of Engineering and Architecture. He serves as principal investigator for the Public Interest Tech Case Study.
The Public Interest Technology University Network (PITUN),which was convened earlier this year by the Ford Foundation, New America, and the Hewlett Foundation,is a partnership of 21 colleges and universities dedicated to building the nascent field of public interest technology, as well as growing a new generation of civic-minded technologists and digitally fluent policy leaders. The "Network Challenge" is funded through the generous support ofthe Ford Foundation, Hewlett Foundation, Mastercard Impact Fund, Siegel Family Endowment, Patrick J. McGovern Foundation, Schmidt Futures, and Raikes Foundation.
Public interest technology is a broadly defined and emerging area of study that combines digital innovation and public policy. Already, universities across the United States have created joint degrees, exchange programs, and cross-disciplinary initiatives to begin to develop a robust pipeline of future technologists and leaders seeking to pursue careers in the growing field. 


Colleges and universities that are interested in joining the Public Interest Technology University Network can contact New America (pituninfo@newamerica.org) for more information about membership.
###
ABOUT HOWARD UNIVERSITY
Founded in 1867, Howard University is a private, research university that is comprised of 13 schools and colleges. Students pursue studies in more than 120 areas leading to undergraduate, graduate and professional degrees. The University operates with a commitment to Excellence in Truth and Service and has produced four Rhodes Scholars, 11 Truman Scholars, two Marshall Scholars, one Schwarzman Scholar, over 70 Fulbright Scholars and 22 Pickering Fellows. Howard also produces more on-campus African-American Ph.D. recipients than any other university in the United States. For more information on Howard University, visit www.howard.edu.
Media contact: Ramzey Smith, Office of University Communications, ramzey.smith@howard.edu