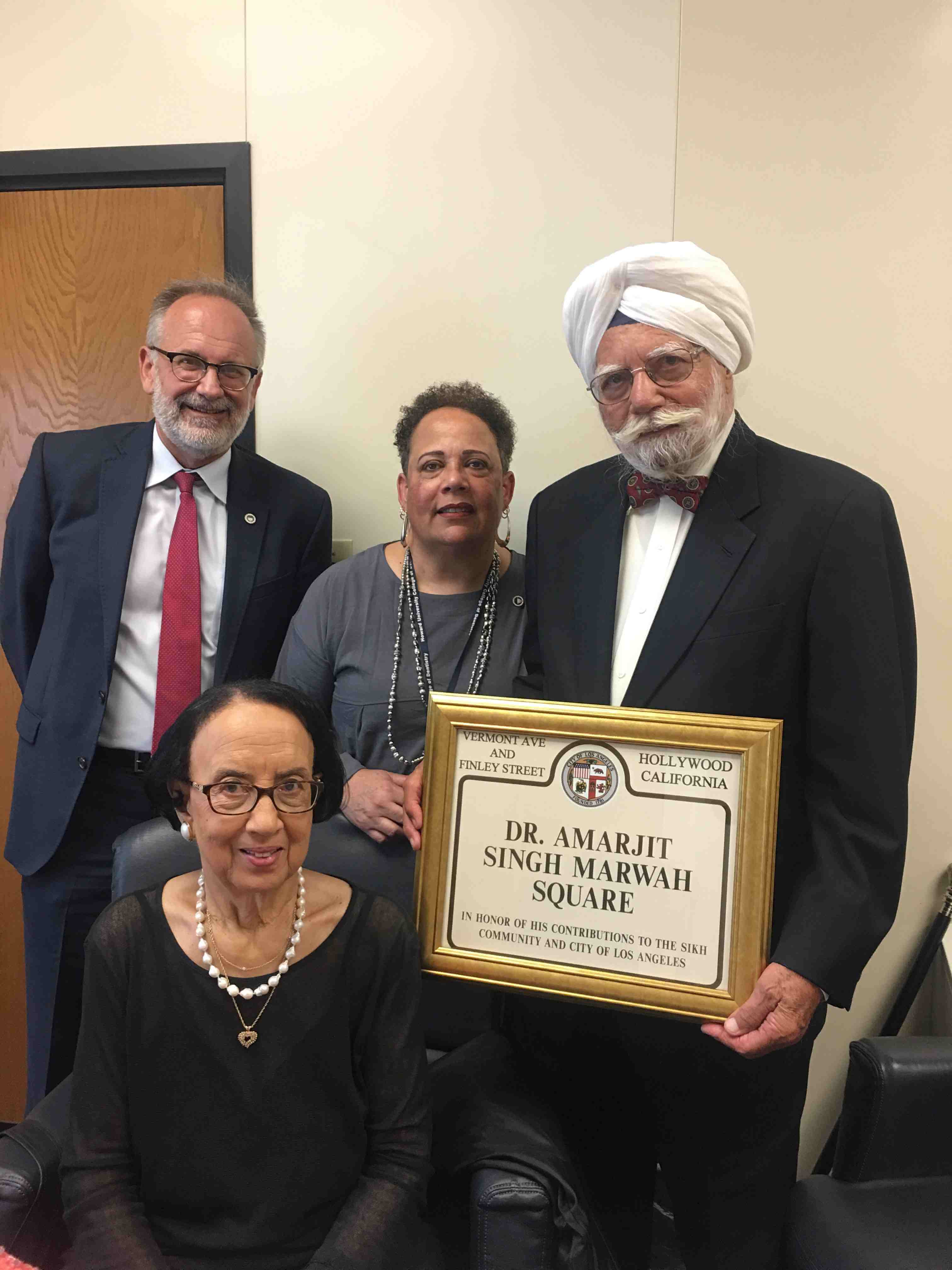 WASHINGTON – Howard University will hold a groundbreaking ceremony for a new state-of–the art dentistry clinic on Friday, Feb. 7 at 11 a.m. The clinic is made possible thanks to a generous donation from esteemed Howard dentistry alumnus and philanthropist Amarjit Singh Marwah (D.D.S '58), for which the clinic will be named The Marwah Comprehensive Care Clinic. To date, the beloved California "dentist to stars" has donated $300,000 for the clinic, and plans to present another gift during the ceremony.
The Howard University College of Dentistry is the only dental college in the District of Columbia. Dr. Marwah has long been recognized as the man behind the smiles of scores of celebrities including Elizabeth Taylor, Sidney Poitier, and Muhammad Ali. Dr. Marwah, who is in his mid-90s, will travel to Washington to attend the ceremony.
"Alumni like Dr. Marwah are vital to the success of Howard University and we are deeply appreciative of his generous gifts to the college," says Howard University President Dr. Wayne Frederick, who will attend the ceremony. "The new Marwah Comprehensive Care Clinic will enhance the education of our graduates, many of whom will go on to provide a significant share of oral health services in underserved communities."
Dr. Marwah first came to the United States in the early 1950s from India. Arriving with largely foreign medical credentials, Dr. Marwah had trouble setting up his own dentistry practice. What he needed most was an American Doctor of Dental Surgery, or D.D.S. The degree is required to become a general dentist in the United States.
He found the solution to the obstacle at Howard University. The College of Dentistry accepted Dr. Marwah for his final academic semesters and clinical work, allowing him to complete American D.D.S. requirements. Howard University also awarded Dr. Marwah a fellowship and a teaching position while he attended as a student. At the time, Dr. Marwah was the only foreign dentistry student at the college. He completed the Howard D.D.S. in 1958.
"Howard University gave me education. It gave me the privilege and the credentials I needed to go into medicine in this country; without the Doctor of Dental Surgery from Howard, couldn't do that," Dr. Marwah said.
"The new Marwah Comprehensive Care Clinic will be a 3,000-square-foot, 22-chair, state-of-the-art, facility and will enhance the clinical experiences of pre-doctoral and dental hygiene students," says Andrea D. Jackson, dean of the College of Dentistry. "The clinic provide the long awaited space for a faculty practice facility and will serve patients requiring more advanced care while training our students."
Among his many philanthropic achievements, Dr. Marwah helped to establish the Hollywood Sikh temple in 1969 – the first such institution in the city. Dr. Marwah also served for 18 years as an arts commissioner in Los Angeles.  Internationally, he has has supported many health and educational opportunities for poor people in India. Dr. Marwah has practiced in the United States for nearly 50 years, raising three daughters and teaching at the University of Illinois and the University of Southern California.
Pictured in photo above: Amarjit Singh Marwah, Jeanne C. Sinkford, Kenneth Ashworth, and Andrea D. Jackson (clockwise from right). 
About Howard University
Founded in 1867, Howard University is a private, research university that is comprised of 13 schools and colleges. Students pursue studies in more than 120 areas leading to undergraduate, graduate and professional degrees. The University operates with a commitment to Excellence in Truth and Service and has produced one Schwarzman Scholar, three Marshall Scholars, four Rhodes Scholars, 11 Truman Scholars, 25 Pickering Fellows and more than 70 Fulbright Scholars. Howard also produces more on-campus African-American Ph.D. recipients than any other university in the United States. For more information on Howard University, visit www.howard.edu.
# # #
Media Contact: Sholnn Freeman, sholnn.freeman@howard.edu