WASHINGTON – Howard University is pleased to announce Misha G. Cornelius will serve as director of public relations in the Office of University Communications. Cornelius has been a member of Howard University's public relations team for over four years, serving in roles of increasing responsibility since 2018, most recently serving as the interim director of public relations. As director of public relations, Cornelius will lead the University's media outreach and communications strategy to grow Howard's visibility as a mission-driven, research institution and preeminent historically Black college and university (HBCU).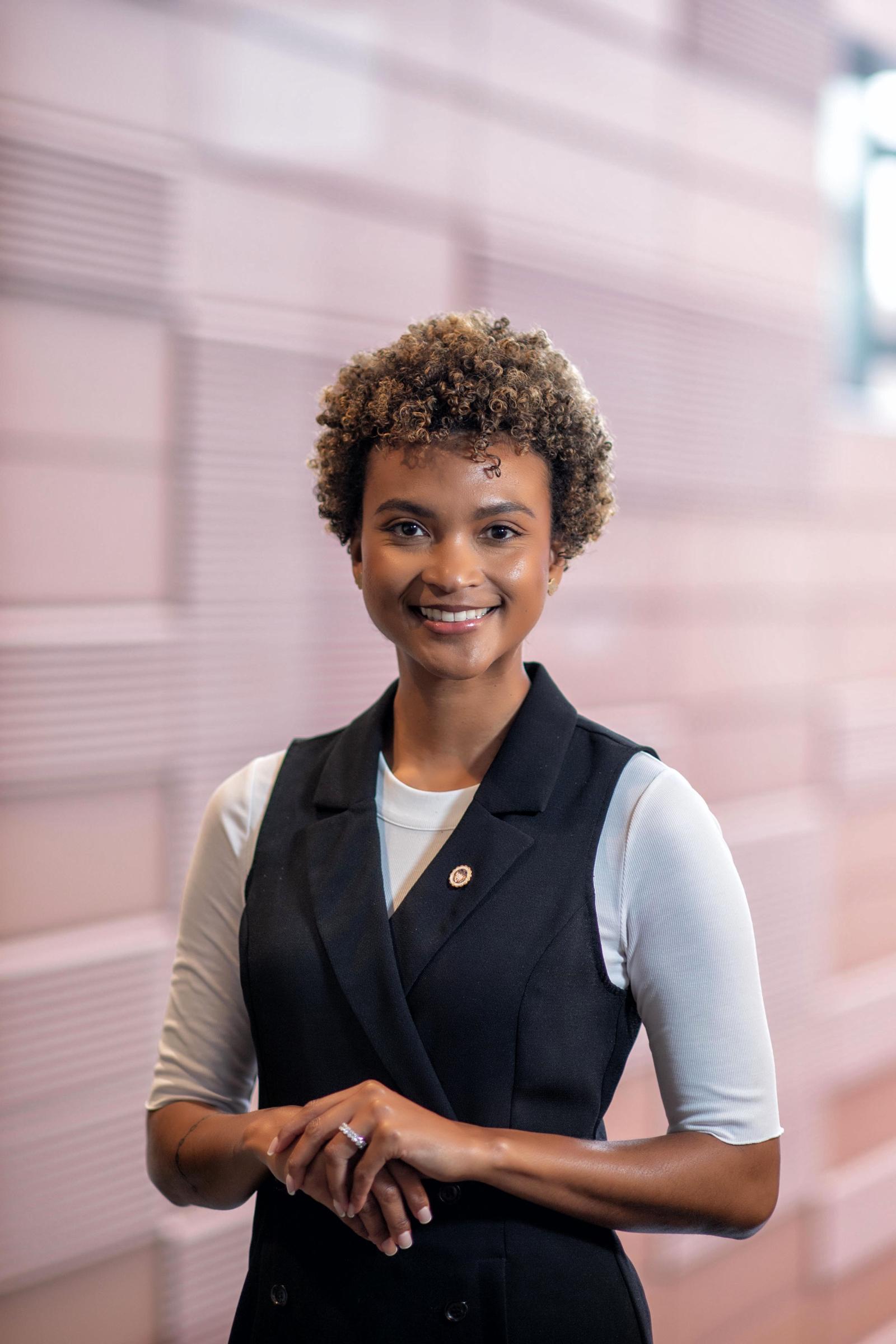 "Howard University's role as a producer and steward of Black scholarship, political thought, STEM excellence, culture and the arts, is as powerful today as it has been historically," Cornelius said. "We have an expanding public relations team that is eager to share the history-making that is happening every day on Howard's campus and I look forward to partnering with the extended Howard community to find new and innovative ways to accomplish our shared goal of amplifying the expertise, ingenuity, and inspiring everyday experiences of the Howard community."
Cornelius has more than 12 years of professional experience leading and managing communications for nonprofits, racial justice organizations, and small businesses. She transitioned into higher education when she joined Howard's public relations team as a senior communications specialist in 2018. In addition to managing media opportunities for Howard staff, faculty, and students, Cornelius was responsible for developing the digital letter-writing strategy that mobilized the Howard community in support of the award-winning #HowardMedicineMatters campaign and has overseen the rollout of several major philanthropic gift and research funding announcements.
Cornelius is well-known across campus as a strategic media relations partner. In 2021, she was promoted to public relations manager, serving as a key point of contact for media during the University's unprecedented ransomware attack in September 2021 and aiding in developing communications during the University's COVID-19 response, including the University's return to in-person classes. Cornelius began serving as interim director of public relations in March 2022, leading communications for milestone events including Howard University's annual Homecoming and commencement ceremony.  
As director of public relations, Cornelius will continue reporting to Howard's Vice President and Chief Communications Officer, Frank Tramble.
"I am excited to announce that Ms. Cornelius will serve as the University's director of public relations," said Tramble. "Her contributions to the public relations team have proven incredibly valuable as she has already begun leading the team's efforts to communicate the Howard voice in an exciting, and often challenging media landscape. As a leader in our department, she has also made several strategic improvements to ensure our campus partners are empowered to share their most important stories."
Prior to joining the Office of University Communications, Cornelius worked as a member of the communications team for Advancement Project's schoolhouse to jailhouse program, where she provided communications and public relations support to organizations across the country campaigning against the school-to-prison pipeline. She also supported communicators and digital organizers as partnerships manager at Action Network, a nonprofit technology company that offers tools for organizers, advocates, national organizations, and political campaigners. Before moving to Washington, Cornelius worked as the lead communications staff for the Black Organizing Project, a Black, member-led, community organization working for racial and economic justice in Oakland, California.
Cornelius is a doctoral student in Howard's political science department where she is researching Black organizing, school policing, and policy. She earned a Bachelor of Arts degree in political science from San Francisco State University. She is a winner of the 2021-2022 American Political Science Association (APSA) Diversity Fellows Program competition.
Media Contact: Misha Cornelius; misha.cornelius@howard.edu
###
About Howard University
Founded in 1867, Howard University is a private, research university that is comprised of 14 schools and colleges. Students pursue more than 140 programs of study leading to undergraduate, graduate and professional degrees. The University operates with a commitment to Excellence in Truth and Service and has produced two Schwarzman Scholars, four Marshall Scholars, four Rhodes Scholars, 12 Truman Scholars, 25 Pickering Fellows and more than 165 Fulbright recipients. Howard also produces more on-campus African American PhD. recipients than any other university in the United States. For more information on Howard University, visit www.howard.edu.