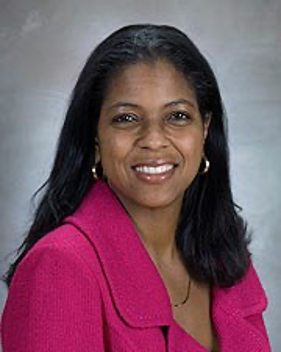 WASHINGTON – Howard University College of Medicine and Howard University Hospital (HUH) are pleased to announce the appointment of Andrea A. Hayes, M.D., FACS, FAAP as professor and chair of the Department of Surgery. Hayes is the first woman to serve as the chair of surgery at Howard University. She will succeed Edward E. Cornwell, III, M.D., FACS, FWACS, FCCM who served as chair of the department since January 2008. Hayes will also serve as the associate director of the Cancer Center at Howard.
"I am tremendously excited that Dr. Hayes will be taking on this historic and important role," said Wayne A. I. Frederick, M.D., MBA, president of Howard University. "Her skills and experience as a leading pediatric cancer surgeon will undoubtedly set her up for success and empower her to take the Department of Surgery to new levels of excellence. Her skill as a researcher and administrator has improved outcomes for her patients and has had a broader impact for individuals in underserved communities."
Hayes joins Howard after serving as the surgeon-in-chief and division chief of pediatric surgery at the University of North Carolina (UNC) Children's Hospital, where she also served as a professor of pediatric surgery and surgical oncology. Hayes leads a basic science laboratory, which focuses on rare sarcomas and maintains clinical research efforts. She specializes in refractory and resistant tumors in children, specifically soft tissue sarcomas in children. Patients from around the world request her services because of the rare diseases she investigates. She previously served as the section chief of pediatric surgery at the University of Texas (UT) MD Anderson Cancer Center.
"I am extremely honored and humbled to be selected to lead the Department of Surgery at such a prominent and historic institution," said Hayes. "I look forward to leading Howard University Department of Surgery in the continued tradition of providing outstanding, innovative care for patients and leading the way to new discoveries."
Hailing from Los Angeles, California, Hayes pursued her secondary education at Dartmouth College in Hanover, New Hampshire. There she earned a bachelor's degree in religion and went on to receive a Doctor of Medicine (M.D.) from the Geisel School of Medicine at Dartmouth College. She completed a residency program at the University of California Davis-East Bay, under the tutelage of Claude Organ Jr., M.D. She also completed a molecular biology fellowship at the University of California San Francisco. Hayes then went on to complete a pediatric surgical oncology fellowship at the St. Jude's Children's Research Hospital in Memphis, Tennessee, then a pediatric surgery fellowship at the Toronto Hospital for Sick Children. She also completed a special fellowship in melanoma and sarcoma at the UT MD Anderson Cancer Center.
Nationally recognized for her pioneering work in hyper-thermic intraperitoneal chemotherapy for children (HIPEC), Hayes has continued to influence the field of sarcoma and sarcomatosis by amassing the largest number of desmoplastic small round cell tumor (DSRCT) patients at any one hospital and by any one surgeon. DSRCT is a rare disease for which she has improved a survival from 30 percent to 60 percent based on complete removal of hundreds of intra-abdominal tumor implants and HIPEC. She continues to receive philanthropic funding for her unique research.
"In joining the Howard University family, Dr. Hayes brings the energy and vision to continue the legacy of such pioneers as Drew, Leffall, Callender and Cornwell," said Hugh E. Mighty, MD, MBA, FACOG, dean of the Howard University College of Medicine and vice president of clinical affairs. "We are thrilled to add her leadership to our team."
"We are pleased to announce Dr. Hayes as the new chair of the Department of Surgery for Howard University Hospital," said Anita L. A. Jenkins, CEO of Howard University Hospital. "Her wealth of knowledge, experience and strong clinical skills will serve as a catalyst, propelling HUH to greater heights of surgical service and clinical care. I'm confident that she'll be a valuable asset in her new endeavor."
Hayes has served on the executive committee of the Children's Oncology Group sarcoma community for the past 10 years, a position shared by only two other pediatric surgeons in the country. She has earned membership into the American Surgical Association and has served as chair of the cancer committee for the American Pediatric Surgical Association. She has also been selected to the pediatric disease query (PDQ), a national committee that vets every publication on pediatric cancer and summarizes it on the National Institutes of Health website. She is the current president of the Society of Black Academic Surgeons and is a governor of the American College of Surgeons. Additionally, she has served on the National Cancer Advisory Board.
###
About Howard University
Founded in 1867, Howard University is a private, research university that is comprised of 13 schools and colleges. Students pursue more than 140 programs of study leading to undergraduate, graduate and professional degrees. The University operates with a commitment to Excellence in Truth and Service and has produced one Schwarzman Scholar, three Marshall Scholars, four Rhodes Scholars, 12 Truman Scholars, 25 Pickering Fellows and more than 165 Fulbright recipients. Howard also produces more on-campus African-American Ph.D. recipients than any other university in the United States. For more information on Howard University, visit www.howard.edu.



Media Contact: Misha Cornelius, misha.cornelius@howard.edu