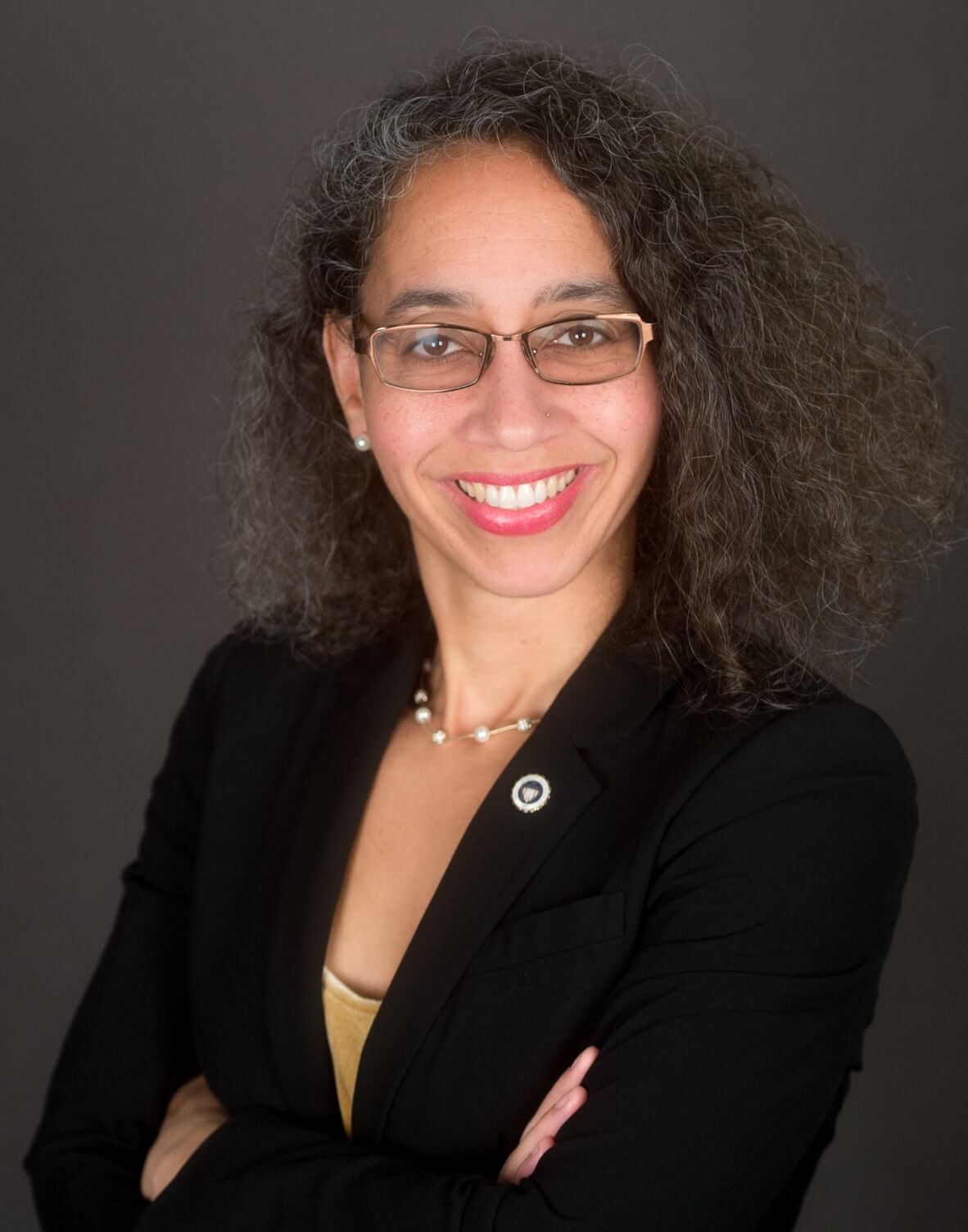 WASHINGTON, D. C. (January 31, 2019) – Howard University applied mathematician Talitha M. Washington, Ph.D., will be honored with the 2019 Black Engineer of the Year (BEYA) STEM Innovator Award at the organization's conference on Feb. 7.
Washington is an associate professor in the Department of Mathematics in the College of Arts and Sciences, as well as a program director at the National Science Foundation. For many years, she has served in leadership roles at major mathematical professional societies and has advocated for STEM diversity and more career pathways for underrepresented groups.
"I am honored to receive the STEM Innovator Award and for my contribution in STEM to be recognized," Washington said. "I take great pride in educating and being a steward of future scientists and engineers who will make an impact on the grand challenges of the world."
The STEM Innovator award is presented to individuals who have made significant advancements in research at Historically Black Colleges and Universities (HBCUs). Washington holds a bachelor's degree in mathematics from Spelman College, and master's and doctoral degrees in mathematics from the University of Connecticut.
Washington, as a Howard faculty member, provides innovative mathematics teaching to students in engineering and the sciences on current trends in data and computational sciences. She said she takes great pride in cultivating opportunities for African Americans in STEM and has served on doctoral dissertation committees of students in both engineering and the sciences.
At the National Science Foundation, Washington's work is focused on disseminating best practices on how organizations can cultivate diversity in STEM as well as how students and professionals can successfully navigate STEM careers. She has taken a leadership role in supporting the foundation's new Hispanic-Serving Institutions Program.
For more information on Talitha M. Washington, go to: www.talithawashington.com
For more information on the BEYA STEM conference, visit: http://s4.goeshow.com/ccgroup/beyastem/2019/index.cfm
About Howard University
Founded in 1867, Howard University is a private, research university that is comprised of 13 schools and colleges. Students pursue studies in more than 120 areas leading to undergraduate, graduate and professional degrees. The University operates with a commitment to Excellence in Truth and Service and has produced four Rhodes Scholars, 11 Truman Scholars, two Marshall Scholars, one Schwarzman Scholar, over 70 Fulbright Scholars and 22 Pickering Fellows. Howard also produces more on-campus African-American Ph.D. recipients than any other university in the United States.  For more information on Howard University visitwww.howard.edu