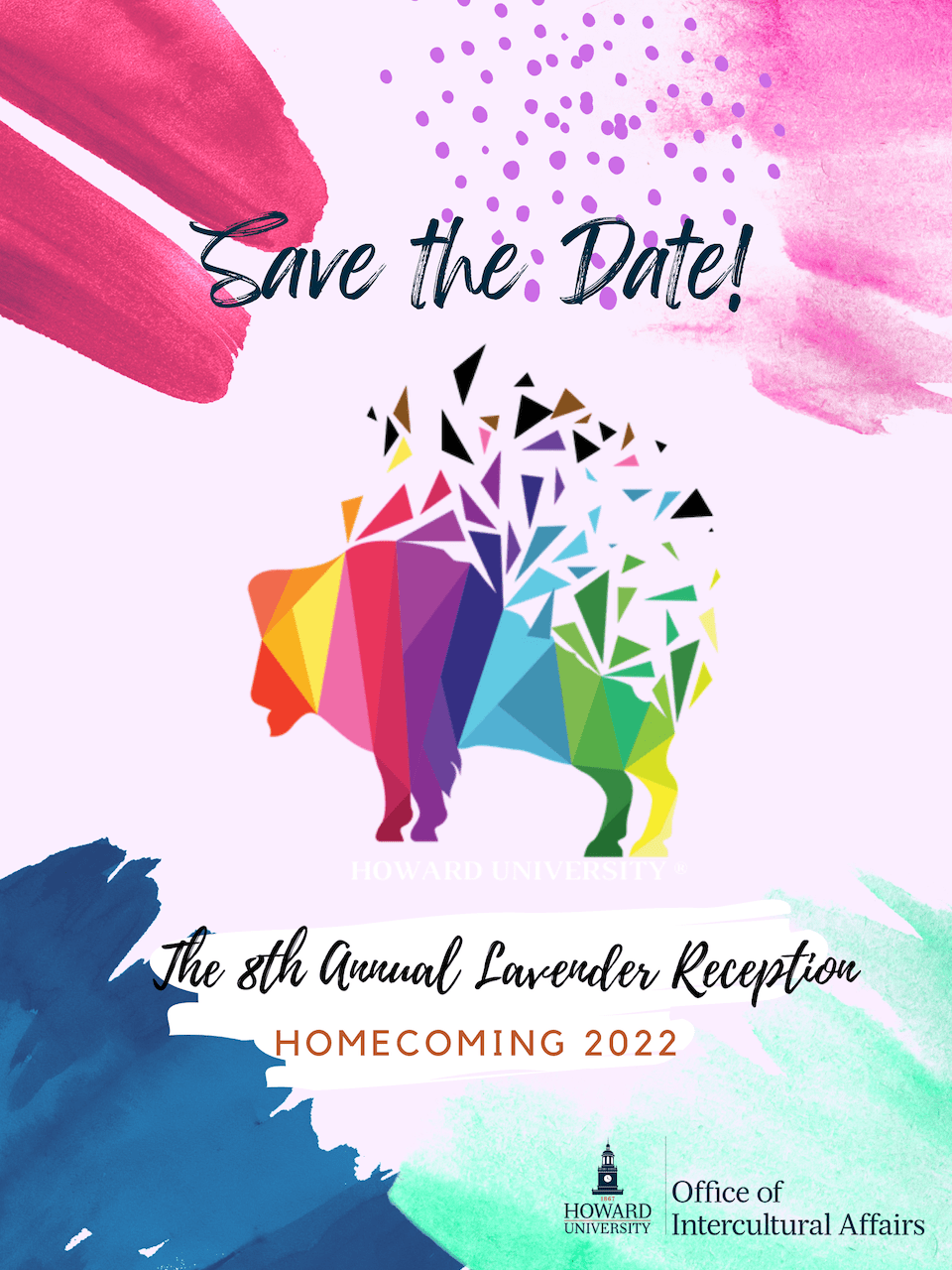 WASHINGTON – Howard University is pleased to announce the opening of the Intercultural Affairs and LGBTQ+ Resource Center. This year, the Center welcomed Jose Cadiz (he/him) as assistant director and JaQuwan Ward(he/him) as program coordinator.
Howard University stands with our lesbian, gay, bisexual, transgender and queer (LGBTQ+) students, and advocates for a University environment that respects, welcomes and supports LGBTQ+ students and professionals, enabling them to perform to their fullest potential and contribute to the greater goals of the University.
"In the LGBTQ+ community, the choice to truthfully represent your true self is not always afforded. For various legislative, social and cultural reasons, the choice to confidently share your sexual orientation and gender expression becomes a disruptive and sometimes dangerous act," said Cadiz. "The Intercultural Affairs and LGBTQ+ Resource Center welcomes and celebrates the evolution of self-discovery. At the individual level, we support the acts of bravery that come with true expression and authenticity. At the collective level, we rally for a campus culture that cultivates true belonging instead of tolerance."
The Intercultural Affairs & LGBTQ+ Resource Center's three-tiered model is grounded in:
Support & Advocacy: individualized support on personal, academic, and professional goals & advocacy in culturally affirming ways.
Education & Awareness: safe spaces and opportunities for dialogue, education, and awareness building that gives voice to all our identities and challenges our traditional ways of thinking and knowing
Community Building: meaningful partnerships and collaborations that build upon and nurture a caring and inclusive community through training initiatives, leadership, knowledge-sharing and dialogue opportunities
The Center's first major event will be the annual Lavender Reception. In response to the restrictions related to the COVID-19 pandemic over the three last three years, under the leadership of Vice President Cynthia Evers, Ed.D. and Associate Vice President Debra Bright, Ed.D. in the Office of Student Affairs the reception has been rescheduled to Homecoming week in Fall 2022.
The purpose is to provide an opportunity for Bison family and friends to support our LGBTQ+ family. It is an empowering act that recognizes the transformative support that so many LGBTQ+ individuals desire in their discovery of self-authenticity. The Lavender Fund has been used to address the pathology of homophobia that continues to divide our community in the forms of scholarship, research and services.
In speaking of the reception, Cadiz said, "It is a moment of visibility that presents a mosaic of intersecting identities that fortifies the heart of the HU community. As we use events like Homecoming to gather and welcome all of our Bison family back, let your experience be one of inclusion."
Students will also be recognized at the Lavender Graduation ceremony on May 3, 2022. The ceremony will take place from 6-8 p.m. at the Blackburn Hilltop Terrace.
About Howard University
Founded in 1867, Howard University is a private, research university that is comprised of 14 schools and colleges. Students pursue more than 140 programs of study leading to undergraduate, graduate and professional degrees. The University operates with a commitment to Excellence in Truth and Service and has produced one Schwarzman Scholar, three Marshall Scholars, four Rhodes Scholars, 12 Truman Scholars, 25 Pickering Fellows and more than 165 Fulbright recipients. Howard also produces more on-campus African American Ph.D. recipients than any other university in the United States. For more information on Howard University, visit www.howard.edu.