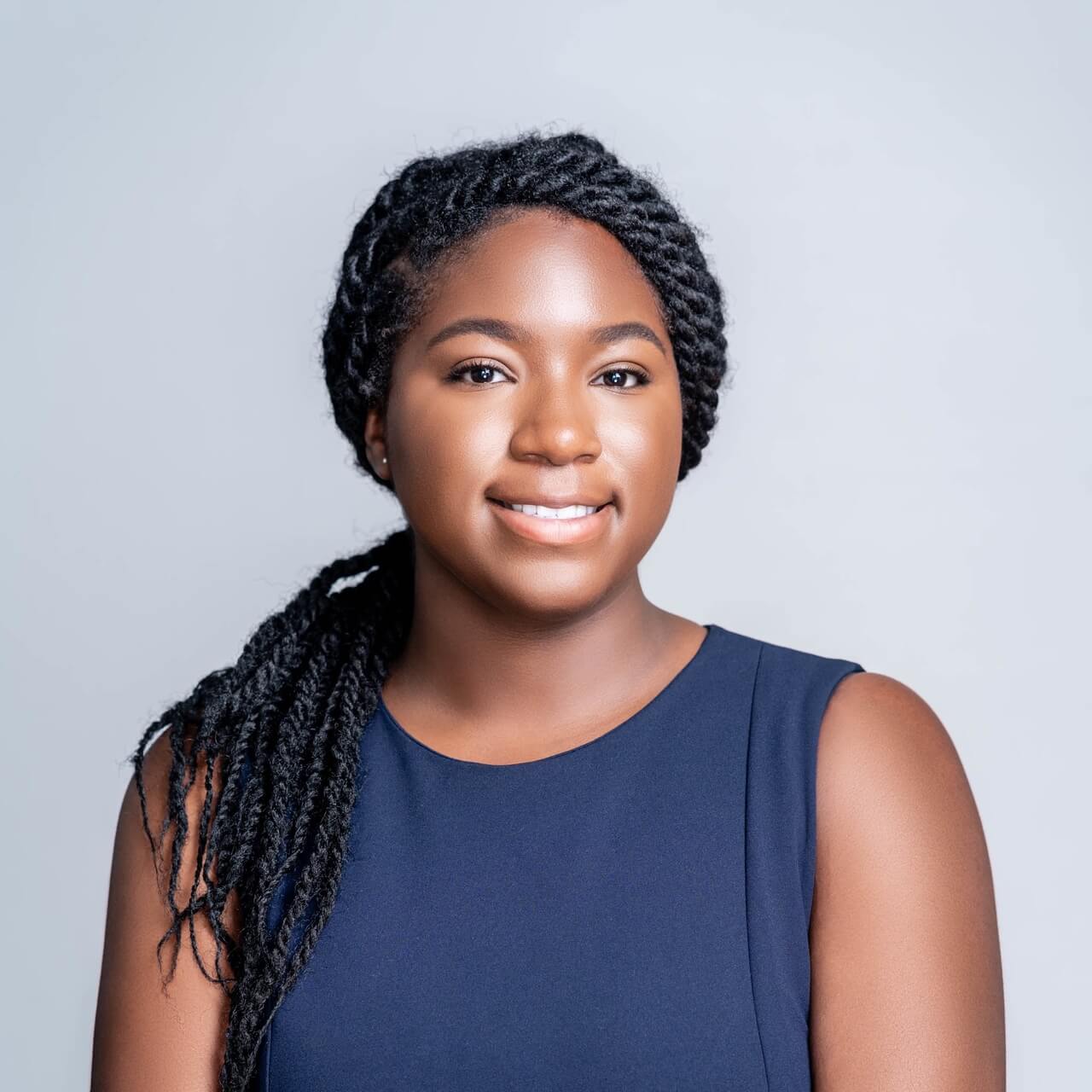 WASHINGTON – Howard University junior Jazmine Grant has been named a 2021-2022 Goldwater Scholar. The prestigious award recognizes college sophomores and juniors who intend to pursue research careers in the natural sciences, mathematics and engineering. Grant is the third student in Howard University history to receive the honor.
"The Howard University community extends heartfelt congratulations to Jazmine Grant, the latest Goldwater Scholar," said President Wayne A. I. Frederick. "Her achievements in the classroom and the lab as a motivated researcher have paved the way for this prestigious opportunity. We wish her well as she embarks on this new journey for knowledge."
Grant is a junior biology major and chemistry minor from Baltimore, Maryland. She currently serves as a member of Dr. Kimberlei Richardson's lab at the Howard University School of Medicine, where she focuses on studying the role of the neuropeptide orexin in the co-occurrence of binge eating and drug addiction. She is also a member of the Karsh STEM Scholars Program at Howard University, a program designed to provide education, mentorship and research opportunities for students pursuing professional degrees in science, technology, engineering and math (STEM) fields. She is a member of the College of Arts and Science Honors Association, the Biology Honors Program and the American Society for Pharmacology and Experimental Therapeutics.
"I am glad to receive this scholarship that recognizes my research goals of serving and obtaining proper care for underserved communities," said Grant. "In this current climate, it is imperative that we highlight and award Black and HBCU scholars like myself as it will help us pave the way for future generations. I am so grateful for the Howard University Goldwater Scholars that came before me, and I hope to continue this trend of Black and HBCU Goldwater Scholars in the future."
Grant hopes to pursue an M.D. / Ph.D. specializing in anesthesiology and pharmacology and to conduct translational research with a focus on drug addiction and pain management. By achieving her academic goals, she hopes to advance current knowledge about chronic pain and drugs of abuse in order to provide proper treatment for people from lower socioeconomic statuses or other underserved communities. She is the host of In Vivo Podcast, where she discusses topics related to STEM, research and popular culture. She also serves on the executive board for the National Council of Negro Women and Black Girls Vote DC, and volunteers as a speaker and mentor for SOUL (Student-Athletes Organized to Understand Leadership) and the DC STEM Ready program.
"Jazmine is an extraordinary student, and we are excited that her passion and dedication for STEM research was recognized in her being selected as one of this year's recipients of the competitive Goldwater Scholarship," said Theon Gruber-Ford, Goldwater campus representative and program manager for the Office of Honors and Scholar Development.
The Barry Goldwater Scholarship and Excellence in Education Foundation was established by Congress in 1986 to serve as a living memorial to honor the lifetime work of Sen. Barry Goldwater. Goldwater Scholars have impressive academic and research credentials that have garnered the attention of prestigious post-graduate fellowship programs. A preeminent undergraduate award in STEM, the Goldwater Scholarship was designed to foster and encourage outstanding students to pursue research careers in the fields of the natural sciences, engineering and mathematics. For more information about the scholarship, please visit https://goldwater.scholarsapply.org/.
###
About Howard University
Founded in 1867, Howard University is a private, research university that is comprised of 13 schools and colleges. Students pursue more than 140 programs of study leading to undergraduate, graduate and professional degrees. The University operates with a commitment to Excellence in Truth and Service and has produced one Schwarzman Scholar, three Marshall Scholars, four Rhodes Scholars, 11 Truman Scholars, 25 Pickering Fellows and more than 165 Fulbright recipients. Howard also produces more on-campus African-American Ph.D. recipients than any other university in the United States. For more information on Howard University, visit www.howard.edu.
Media Contact: Misha Cornelius, misha.cornelius@howard.edu