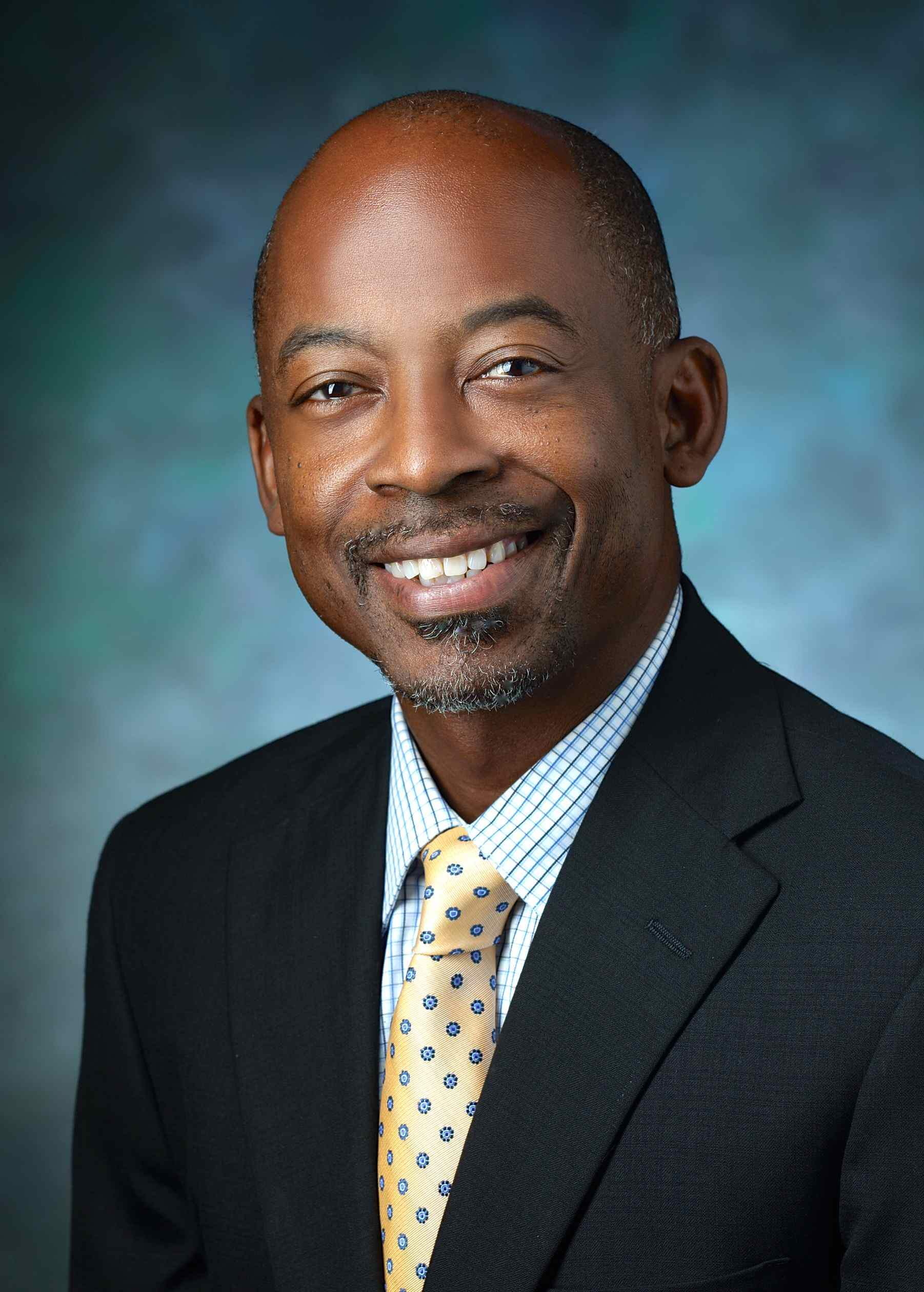 WASHINGTON, D.C. (January 21, 2022) – Howard University Hospital (HUH) announced today that Dr. Robert Linton, II has been selected as Chief Medical Officer (CMO). In his new role, he will lead the hospital's daily clinical operations, multiple departments and specialty centers. Dr. Linton will have operational oversight of medical staff activities and will also champion clinical pathways as part of the hospital's strategic goals. Prior to the appointment, Dr. Linton served as chair and medical director of the emergency department at Howard County General Hospital in Columbia, Md.
"The role of CMO is critically important to our clinical operations, as it ensures that HUH is able to provide excellent medical services to our community," says Anita L.A. Jenkins, RCP, MBA, FABC, Chief Executive Officer, Howard University Hospital. "Dr. Linton brings an outstanding combination of strategic vision, clinical expertise and comprehensive executive-level experience to HUH. I am confident he will plot a clear path to success as he embarks on this new endeavor."
Dr. Linton comes to HUH with vast medical and leadership experience. He served as a MedStar sports health airway management sideline physician for major sporting events at M&T Bank Stadium in Baltimore, Md., from 2004 - 2014. Dr. Linton also worked as the vice-chair and a full-time attending physician in the department of emergency medicine for MedStar Union Memorial Hospital in Baltimore, Md., and in a similar role for MedStar Washington Hospital Center in Washington, D.C., from 1999 – 2003. He completed his medical training in emergency medicine at Howard University Hospital in Washington, D.C.
"The chief medical officer's position has long been a vital part of the operations and delivery of quality care at Howard University Hospital," says Dr. Hugh H. Mighty, MBA, FACOG, Dean, College of Medicine, Senior Vice President Health Affairs, Howard University. "We welcome Dr. Linton as he steps into this critical role."
Dr. Linton holds a bachelor's of science degree from Howard University and a doctor of medicine degree from Meharry Medical College in Nashville, Tenn. He also earned a master's of business administration in medical services management from Johns Hopkins Carey Business School in Baltimore, Md.
Dr. Linton is the current president of the American College of Emergency Medicine, Maryland Chapter and an active member of the American College of Healthcare Executives.
###
About Howard University
Founded in 1867, Howard University is a private, research university that is comprised of 14 schools and colleges. Students pursue more than 140 programs of study leading to undergraduate, graduate and professional degrees. The University operates with a commitment to Excellence in Truth and Service and has produced one Schwarzman Scholar, three Marshall Scholars, four Rhodes Scholars, 12 Truman Scholars, 25 Pickering Fellows and more than 165 Fulbright recipients. Howard also produces more on-campus African American Ph.D. recipients than any other university in the United States. For more information on Howard University, visit www.howard.edu.

For media inquiries, contact: Tony Blue, ablue@huhosp.org; or 202-427-9931.