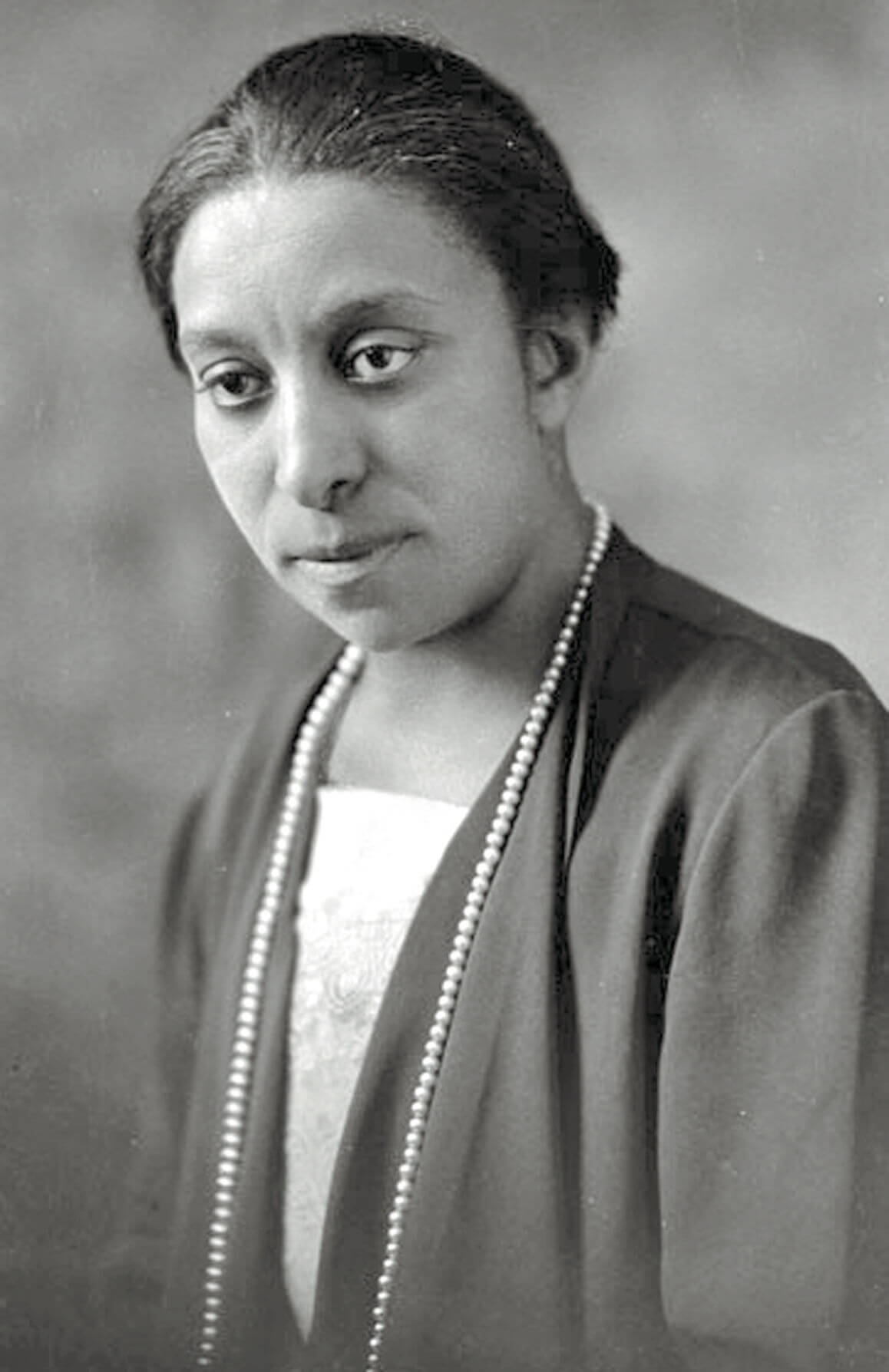 WASHINGTON – Howard University is proud to join the Lucy Diggs Slowe Society for the renaming of 2400 block of 4th Street NW to Lucy Diggs Slowe Way on Friday, October 22 at 1:00 pm.
Lucy Diggs Slowe made an impact on education, women's studies, organizational development, race politics, philosophy, and sports. Renaming a street in her honor builds on the growing interest in women's movements. In an era where more Black women than ever are running for and winning political offices and where Black women are viewed as one of the most reliable voting blocks, it is critical that we understand the tradition out of which Black women emerge as change agents. This public celebration of Slowe's life challenges the notion of Black women's invisibility.
"This is an incredible time in history where we have the opportunity to cement the legacy of Lucy Diggs Slowe into the landscape of our nation's capital and Howard's campus," said Wayne A.I. Frederick, M.D., Howard University president. "She was a formidable leader who made a tremendous impact on the Howard University community and transformed the way we understand the role women play in impacting our society."
Slowe helped to transform teaching and learning wherever she worked. As an educator, she taught in Baltimore, Maryland before returning to Washington, DC, where she created and led the District's first junior high school while advocating for equity in higher education. Eventually, she joined the faculty at Howard University as the first Dean of Women in 1922.  
As a dean, Slowe perfected her ability to lead, learn, and envision a better quality of education for Black women within a male-controlled and centered institution. She studied the procedures developed by female deans at other universities and originated procedural standards specific to Howard's administration. She was the visionary behind the $770,000 investment in the women's dormitories built in the 1930s drawing national attention and tourists.
Slowe graduated as class valedictorian from Howard University in 1908. Additionally, she was a founder and first president of three national organizations, including Alpha Kappa Alpha Sorority, Incorporated. Slowe was an active member of at least eleven community organizations that still exist today. While in DC, she held leadership positions in the National Youth Administration (NYA), the National Council of Negro Women, the National Association for the Advancement of Colored People, the World Young Women's Christian Association, the Community Chest (later known as the United Way), the National Association of University Women, and the Women's International League for Peace and Freedom. 
In sports, Slowe was the first Black woman to win a national title in any major sport and became a 17-time American Tennis Association champion. She was also president and a member of the Howard University Women's Tennis Club. 
In addition to renaming this portion of Fourth Street, there will also be banners in four locations: 
At the west corner of Howard Place and 4th Street in honor of Slowe's position as the first woman Dean at Howard; 
The Howard Middle School at Fourth and Howard Place, NW, (former Miner Hall) for being a founder and the first president of the first Black Sorority – Alpha Kappa Alpha Sorority, Inc.;
At the west corner of Fourth and College Street for being an educational leader and advocate in the District of Columbia, where she organized the first Black junior high school; and 
At the east corner of Fourth and College Street in honor of Slowe's accomplishments as an athlete.
Howard University Lucy Diggs Slowe Street Designation Ceremony 
Welcome: Provost Anthony K. Wutoh                                                1:05 pm
            Howard University                 
Remarks: Dean Phylicia Rashad                                                          1:10 pm
            Chadwick A. Boseman College of Fine Arts          
Remarks: Dean Sandra Crewe                                                             1:15 pm           
            Howard University School of Social Work    
Remarks: President Roxanne Aaron                                                   1:20 pm
            American Tennis Association
Hall of Fame Announcement: President Bruce Williams                  1:25 pm
            Bison Express
Closing Remarks: Mayor Muriel Bowser                                             1:30 pm
Washington, DC                                            
Unveiling of Lucy Diggs Slowe Way Street Sign     
###
About Howard University
Founded in 1867, Howard University is a private, research university that is comprised of 14 schools and colleges. Students pursue more than 140 programs of study leading to undergraduate, graduate and professional degrees. The University operates with a commitment to Excellence in Truth and Service and has produced one Schwarzman Scholar, three Marshall Scholars, four Rhodes Scholars, 12 Truman Scholars, 25 Pickering Fellows and more than 165 Fulbright recipients. Howard also produces more on-campus African American Ph.D. recipients than any other university in the United States. For more information on Howard University, visit www.howard.edu.
Media Contact: Aaliyah Butler; aaliyah.butler@howard.edu